Everyone Has A Book In Them–Let Yours Out with Blurb Books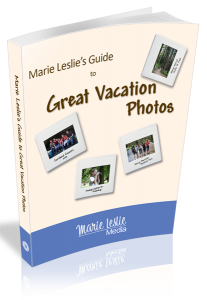 Over the past few weeks I've been sharing how and why Blurb is such an incredible source for telling your story—whether it includes photos, words, or both. I realize that not everyone is like me and to write the great American novel or sell a beautiful coffee-table books of photography.  Some of you just want a keepsake book from a special trip, a family event or other special occasion. And some want to find a way to visualize a great business concept or a significant life experience. Whatever your inclination, Blurb makes it easy and affordable to realize it.
Chances are you already have an idea for the kind of book you'd like  to create. But in case you need a little inspiration, here are a few ways I and some other people have used Blurb to create their own creative and useful books:
Gifts
A beautiful, custom-made book is one of the most thoughtful, meaningful gifts you can give. With Father's Day, graduation, and wedding season just around the corner, this type of book can make the perfect gift that keeps on giving. And with Blurb's cutting-edge book-making tools, you can add photos, words, stories, drawings—anything you want—and make something that's truly one-of-a-kind. Ideas include: a favorite recipes book, a baby's first year book, a book of poems, a senior year book, etc.
Memoirs

You have a story to tell. Ok, so you may not have hiked across the Sahara or been on Broadway, but that doesn't mean that you haven't impacted lives or had interesting life experiences. And it certainly doesn't mean that you don't have valuable insights to impart. Even if you have no interest in sharing your memoir with anyone, the process of reflecting on your life and writing down some of your thoughts and experiences can be incredibly eye-opening and cathartic. Whether it's your whole life or significant events, with Blurb you can create a signle volume memoir, or a whole series (personally, I'm thinking about a series). Right now, I'm working on a special book of photos and stories that will memorialize our family's relationship with a favorite relative.
Pet Books
What better way to showcase your best friend than with their very own book. It could be something as simple as pictures and quips of trips to the park, naps on the couch, playing with a favorite toy, or basking in the sun, to a more in-depth life story book about your pet. These can be shared as gifts, sold to fellow pet-lovers, or just kept for your own personal enjoyment.
Non-Profit Fundraising Books
With Blurb, non-profits can share their story with compelling words and images and then sell them via Blurb's Sell & Distribute option to fund raise for their organization. For example, Gerrit Greve's Hearts for Healing book showcases how kids interpret a giving heart through art. It also chronicles how Greve's students gained new confidence in themselves and their abilities knowing that their art could make a difference in someone's life and health. This beautiful book is an example of how Blurb's platforms can be used to support a cause that's important to you.
These are just a few ways that you can use Blurb to share your story or promote a purpose, but know that there are many, many others. Get creative! Honestly, the most important part is just clicking on the "Get Started" link on Blurb.com. As you start the process of creating your own book, you'll be surprised at how quickly the creativity floodgates open!
And when it does and you've created your own book, be sure to tell me about it—if you're okay with me doing so, I'd love to promote it to other readers. Who knows? You may inspire someone else to create a book of their own!