Playing With My Food –Denver Food Photographer
Don't tell my mother, but I love to play with my food.  I love food and I love photography, so food photography is just a match made in heaven here.
Of course, the downside is that I often end up eating the things I photograph.  I suppose that means I should limit myself to photographing broccoli and spinach but hamburgers are so much more fun.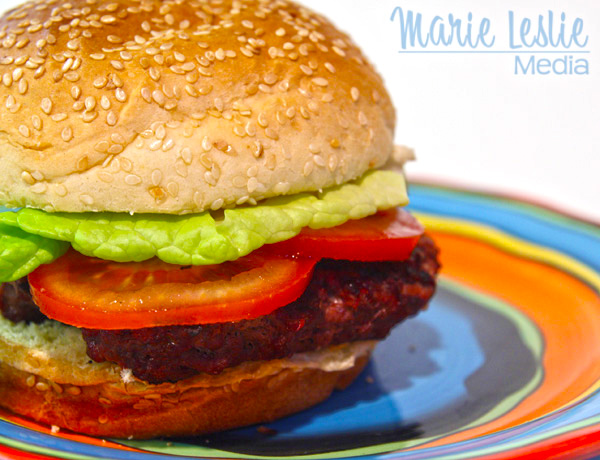 I love going to the market and finding interesting foods to photograph.  In addition to every day foods like cherries and bell peppers, I love to be challenged by things like artichokes.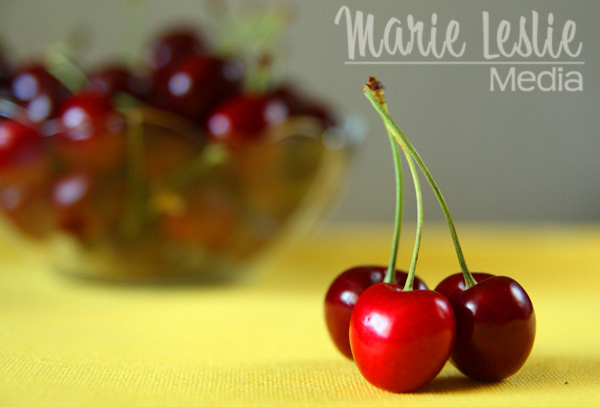 Bell peppers are a creative favorite for me.  They come in cool colors and such interesting shapes.  Whether I'm photographing one or the whole group, they provide endless entertainment for my creative eye.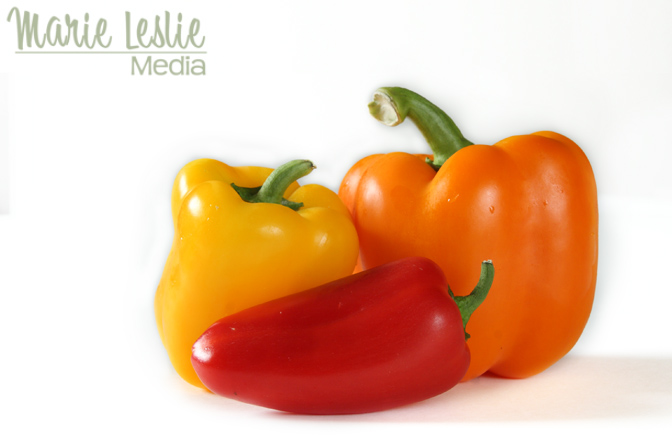 And they make a tasty snack when I'm finished.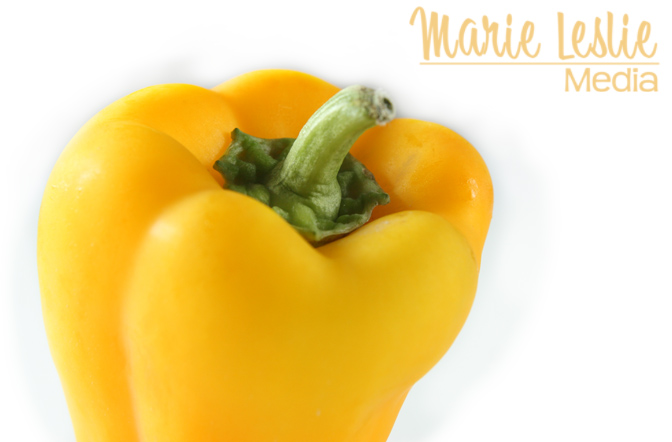 The other thing I like about fruits and vegetables is the colors, textures and patterns nature provides are much more interesting and amazing than anything we can create.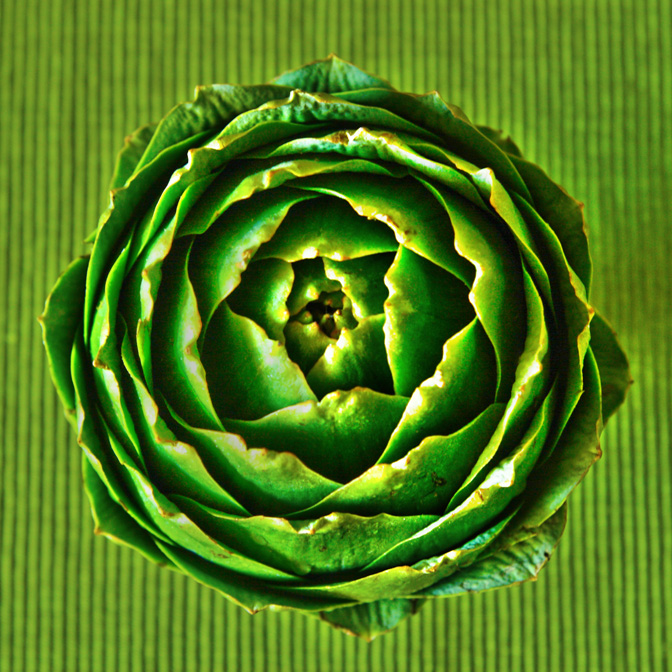 Look at this strawberry.  Are you hungry yet?  I like keeping my food photography real.  I use natural light whenever I can and I don't like adding artificial ingredients, props or coloring to my foods.  While a little saturation boost in Photoshop is occasionally in order, food just doesn't need a whole lot of help to look as delicious as it tastes.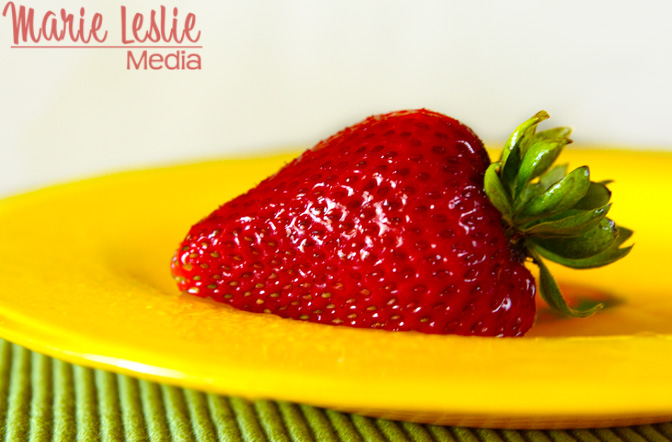 Of course, produce isn't the only thing I photograph.  I love to bake.  Bread is always a favorite.  I experiment with lots of bread recipes, always seeking the perfect loaf.  And, well, before we break bread here we photograph it.  Yes, it tasted even better than it looks.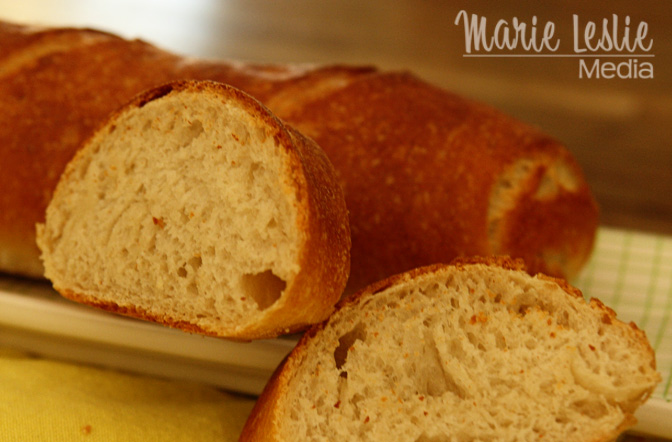 And there's just nothing like a fluffy baking powder biscuit to complete the perfect meal.  Like this one?  You can find the recipe at Improving On the Silence.
And let's not forget dessert.  What food photography session would be complete without a sweet treat to finish it off.  This yummy morsel from Cupcake Dreamin' was every bit as scrumptious as it looks.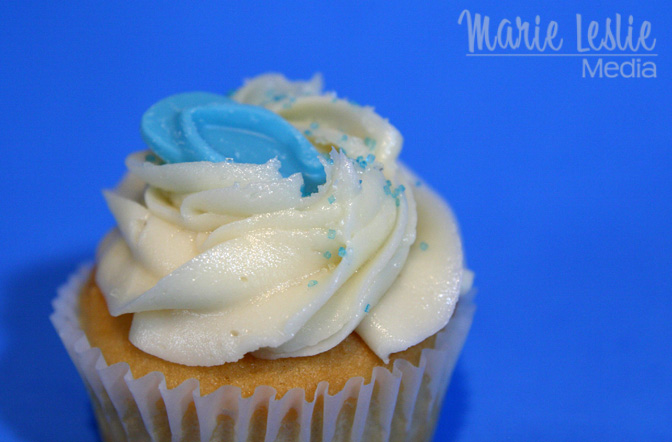 And now that you've seen all the goodies, here are a few tips if you want to try photographing food in your own kitchen.
Create an uncluttered space.  Dirty dishes, yesterday's mail and the remains of lunch do not an appetizing background make.
Choose a well-lit space, preferably with natural light.  It doesn't have to be the kitchen.  I've photographed on the patio, in the living and in the dining room.  Kitchen lighting is not always friendly and flattering to food.  If you must use artificial lighting, you'll need to use the custom white balance settings on your camera and shoot in RAW so you can  make fine adjustments later.  Incandescent lighting tends to give everything a yellow cast and fluorescent lighting often gives it a green tint, neither of which are particularly appetizing.
When photographing small objects like cupcakes and bell peppers, poster board makes a great seamless backdrop.  It comes in several colors and is inexpensive enough that you won't feel guilty about having to dispose of it if you get food on it.  For the cupcake above, I taped a single sheet to my kitchen wall.
Use a reflector to minimize shadows and brighten up the shadow side of your food.  Some shadows are necessary to highlight and create a little drama and visual interest but heavy dark shadows don't do much to make your viewer's mouths water.
Scout thrift stores and the sale racks at your favorite kitchen stores for interesting dishes, linens and glassware to use in your photography. I have a great collection of salad plates (my favorite size) and other dishes to complement my subjects.  I've also acquired a stash of placemats, napkins and other accessories to finish off my creations.  As a side benefit, it gives me some fun and funky combinations to use when I'm entertaining.  It's also helpful to have a variety when I'm creating food images for clients so that no one client has images that look like they might belong to another.
To get more information about Marie Leslie Media's food photography services, use the Contact Me Link or give me a call at 720-281-9410 and I'll be happy to create some mouth-watering food photography for your business.  Food images are also available for sale as art prints.
_________________________________________________________
Are you a food photography fan?  What kind of food would you like to see images of here? If you have any suggestions (I LOVE food and I'm always up for something new) or any questions about food photography, leave me a message in the comment section.