Publisher Summary A young widow. A gentle stable master. A secret that could change everything. Will Nora dare risk her…
Publisher's Summary From artisan breads, savory soups and sandwiches to delectable desserts, a close-knit family has perfected the art of…
Merry Christmas! Ok, so I'm a little early. But it's not too early to start shopping for this year's Christmas…
---
Get Your Free Tips for a More Organized Life!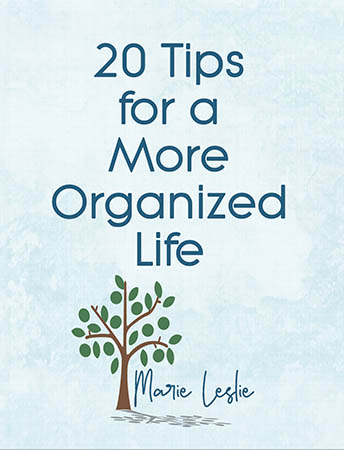 Publisher's Summary Based on a true story, this gripping WWII novel captures the resilience, hope, and courage of a Dutch family who is separated during the war when the Japanese…
Meet the Leslies
Do you love finding tips, tricks, shortcuts and projects that will spark your creativity and improve your home and your life?
We do, so this website is all about finding and sharing ideas to help you—and us—make the most of our time and our lives. We're all about real life, real success, and real projects.
---