15 Questions to Ask Before Hiring a Photographer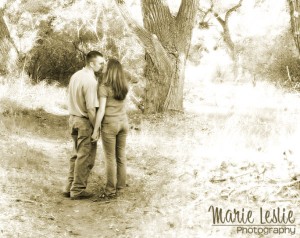 For most people, hiring a photographer isn't an everyday occurrence. When I had my studio, the most common question I got from potential clients was "How much is an 8 x 10?"
It didn't take me long to realize they really weren't all that concerned about the price of an 8 x 10. Sometimes they didn't even want an 8 x 10—but they didn't know what questions they should ask.
Last week a friend in another state called to ask me about an upcoming portrait session. He wanted to know if he was paying too much or too little for his portrait session. I asked him a few questions and then told him I couldn't answer his question until he asked his photographer a few more questions—and then he would know the answer to the question without my help.
This is not an uncommon occurrence for me. I frequently receive emails and calls from friends and colleagues too far away to work with me looking for referrals or confirmation that they've made a good choice.
So, what questions do I recommend they ask? Here is my list of questions that I wish potential clients would ask me—and that you should ask before hiring a photographer. Most of these questions apply whether you are looking for a portrait photographer or a commercial photographer. If you're looking for wedding photographer questions, I'll be posting those questions soon.
Do you photograph _______________? (whatever type of photography it is you want done)
Do you offer __________ (whatever it is you are looking for, whether it is a specific size or type print, album, image files/negatives or something else)?
These need to be your first two questions. If the answer to either one is no, you can save both of you some time and move on. It doesn't matter how wonderful a photographer is or how much they charge if they don't offer what you are looking for.
Where can I see samples of your work?
To be perfectly honest in this internet age, you likely have taken care of this before you ever picked up the phone (and yes, I recommend interviewing photographers by phone instead of email or messaging. You can get a much better feel for personality and how much you may or may not want to work with someone by actually speaking with them In-person consultation are even more awesome, but not always necessary). In fact, I would probably think twice about a photographer who didn't have a website–or at least an online gallery. But that's just me.
How much is your session fee?
What does that fee include?
This is next up. Let's find out whether your potential photographer is within the realm of budgetary reality. I know there are many photographers who will tell you this shouldn't matter and you should be willing to "invest." I disagree. If having professional photographs made means maxing out your credit cards or eating nothing but Ramen for the next six months, you need to consider whether this photographer is the right fit for you.
What are your payment terms?
Learn whether you need to pay your session fee to reserve the date or at the session (at the time of booking to hold your date is customary). Find out whether this is a minimum purchase and when you need to pay that fee. Do you pay in full at the time you order, or a partial payment with the balance due upon delivery? All of these things will help you to plan financially for your session.
How does your ordering process work?
This is a lot more fun when you understand how the whole experience works before you start. It's likely that neither you nor your photographer likes unpleasant surprises or unmet expectations.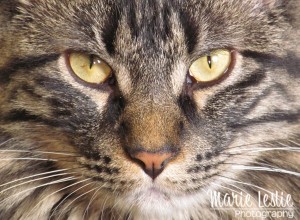 How long after my session will I be able to view and order my pictures?
How long after I order should I expect to I receive my order?
Do you hate waiting? I do too. So it's good to know how long you have to wait to see your amazing photographs. And then how long you have to wait until you get to hold them in your hands and share them with the world.
What am I allowed to do with the images I purchase from you?
This is one of the touchiest subjects in the world of professional photography. First, all photographs are copyrighted the moment they are created. The copyright is held by the creator—that means the photographer—NOT the person in the photograph. You do not have an inherent right to do whatever you want with the photographs from your session. For more about copyright basics, read this. Many photographers do offer their clients a license to use the photographs. This may or may not include the right to copy or reproduce them. It is VERY important that you clarify this with your photographer BEFORE you sign on. Copyright violations can be very expensive and create ill will all the way around.
Do you offer any guarantees and, if so, what are they?
You do have the right to know what happens if you are dissatisfied with your session or your photographs and what recourse the photographer offers. It's always better to know this upfront than to just hope for the best.
How should I prepare for my session?
Your session will be more enjoyable and you'll get the best results if you take the time to plan and prepare. Your photographer should be able to give you the information you need to plan for the best possible result.
What do you want me to know about working with you?
Sometimes we don't get the information we need because we don't know which questions to ask. And we photographers do this so often that we forget it may be our clients first time working with a professional photographer and don't know all the cool things we know that make for an awesome session and happy clients. So, ask your photographer what they want you know.
Do we receive a written agreement?
A written agreement is protection for both the client and the photographer. It should spell out much of what we've covered above.  The most important things a written agreement (also known as a contract) should cover are payment, guarantees, studio policies, your rights and the photographer's rights. Both of you should sign this before the session. Not having one isn't necessarily a deal breaker, but I rarely photograph anyone without one, even when I'm gifting my services to someone.
Do you have insurance in case something goes wrong?
It's rare, but bad things happen. Is your photographer covered in case a piece of equipment falls on one of your kids or a prop malfunctions and injures someone? What if you trip over a piece of equipment in their home studio (hint: homeowners insurance almost never covers pro photographers)–or they accidentally break something while creating images at your business? Like the written agreement, their insurance policy protects both of you. Being properly insured is one of the hallmarks of professionalism.
---
If the photographer you're considering balks at answering questions for you before booking, think twice. I am always happy to answer questions for my clients. When expectations and understanding are clear, everyone has a better and more successful photographic experience.