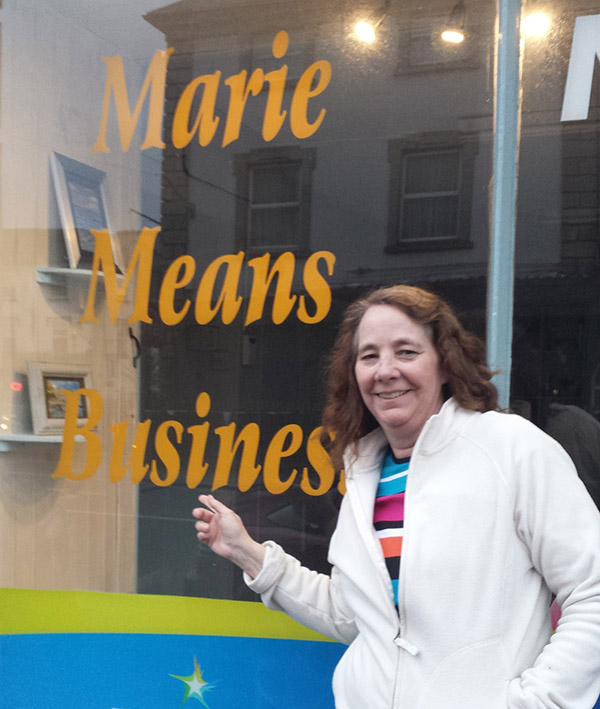 Becoming an entrepreneur and starting your own home business can feel scary and overwhelming—but it doesn't have to be.
Do you have a business idea whose time has come?
Do you need help determining whether entrepreneurship is right for you?
Do you need to clarify your vision, your direction, your goals?
Do you need help starting or growing your business?
You've come to the right place.
Becoming a home-based business owner doesn't mean you have to do everything yourself. You don't have to go it alone.
Let us help you navigate the world of entrepreneurship. We will not only guide you as you create your roadmap to success, but we'll show you how to follow that map, avoiding detours and hazards that can throw you off course and put a premature end to your journey.
We won't lie to you and tell you that starting your own business is easy. Entrepreneurship is full of challenges. Entrepreneurship can be difficult. It can be lonely. It is definitely a learning experience. But it's not impossible, especially when you have the guidance of someone who has been there before. We have started and successfully run several businesses over the years, and mentored many others through the start-up of their home businesses. And we can mentor you through your business growth and start up.
Whether you're ready to launch and need some guidance and support to get up and running, whether you've started but need help to keep going, or whether starting your own business is just a glimmer of an idea for you, we will work together to get you moving in the right direction with confidence and clarity.
You can create the business and life you've dreamed of—and we are here to show you the way.
Here are some of the questions we'll answer together:
Can I create a successful business with my idea?
Is it the right time to start my business?
Is starting a business the right move for me?
What do I need to start and run a legal business in my community?
Am I making the right decision for my family?
How do I set goals that are achievable?
How do I set a budget and what expenses do I need to plan for?
How do I market my business?
How do I get a website?
Do I really need to use social media for my business?
How do I get unstuck and move forward?
How do I get it all done?
How do I build a business and still have time for the rest of my life?
You will learn to tap into your creativity, evaluate your ideas and find your best road to success for your business, while ensuring you stay focused on the things that matter most in your work and your life. In addition, we will help you to eliminate your self-limiting beliefs and teach you to replace them with an empowering mindset for success.
A good business makes money. A great business makes more money and makes a positive difference in the life of an entrepreneur—and in their community. We specialize in helping our clients create great businesses.
All mentoring sessions are customized to your needs.
Are you ready to be an entrepreneur? Here's how to get started.
Just click the button below to set a free introductory appointment or to message Marie for more information.
Further Reading
And in the meantime, here are a few articles to read that may answer some questions for you.
6 Rules for Entrepreneurial Success
What You Need to Know to Become a Successful Entrepreneur