8 Fun Family Games for Word Lovers of All Ages
Do you have any word-loving game players on your Christmas list this year? Here are 8 fun family board games that are sure to be a hit under the tree. And there's still time to order before the big day.
Not only are these family board games fun, but they help build vocabulary, spelling, reading, and memory skills. To learn more, click on the title or on the image.
8 Fun Family Board Games
This post contains affiliate links, which means I may earn some money if you click on one and make a purchase. It will not cost you any extra, and I will be grateful for your support. Read the full disclosure here.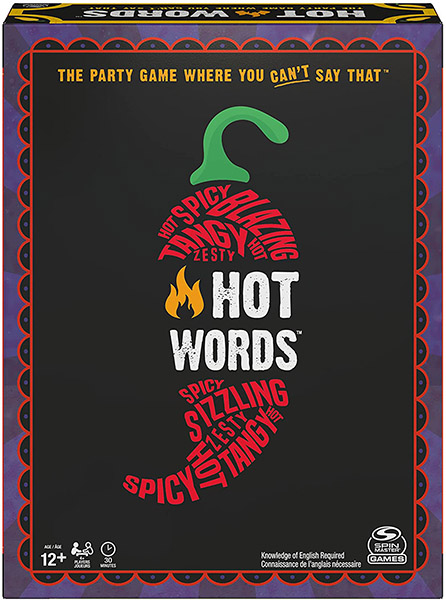 How to play: To play this winner for hottest fun family games, you'll describe words while your team members attempt to guess them. During each of the 4 rounds your team will pick a Jalapeño Card, giving you "Hot Words" you can't say. Still not hot enough for you? The Ghost Pepper tie breaker round is sure get everyone sweating. The team furthest around the gameboard at the end of the meal game wins! So choose your heat level and get ready for the main course! Best played with four or more players—and great for parties and groups. Recommended for four or more players, ages 12 and up.
---
How to play: The classic "mother of all word games" Scrabble has been around since 1933. This link is for the classic game, but there are several different versions to choose from, including Harry Potter, Monopoly, Scrabble Junior for kids, a card game version, a Spanish version, and several beautiful deluxe board games. You can find those here. For 2-4 players, ages 8 and up. Scrabble Junior is for 5 and up.
---
How to play: Can you come up with a word for each letter of the alphabet for the category of "Things in a Supermarket"? Now try "Rock Bands" or "U.S. Cities". Putt on your creative thinking caps for this fun family games. Fill in a word for each letter of the alphabet on your scorecard. For 2-6 players, ages 10 and up.
---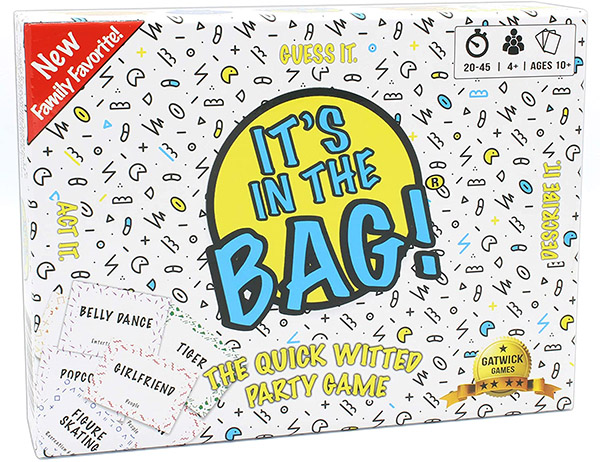 How to play: If you love charades, word guessing games and maybe even getting a little crazy with your game nights… then this is the game for you. it's like charades on steroids! It's a fast-paced game for families or parties. It also comes in a party edition, a junior edition, as well as wedding, holiday, and baby shower add-on packs. For 4 or more players, ages 10 and up.
---
How to play: ​It's not what you SAY, Mad gab is about what you HEAR! Teams must work together to decipher groups of unrelated words into real phrases before time runs out. Each team has two minutes to sound out three puzzles. The faster you guess, the more you score. Listening to what your teammates are really trying to say will have you in stitches. This game comes in several versions. For up to 10 players ages 10 and up.
---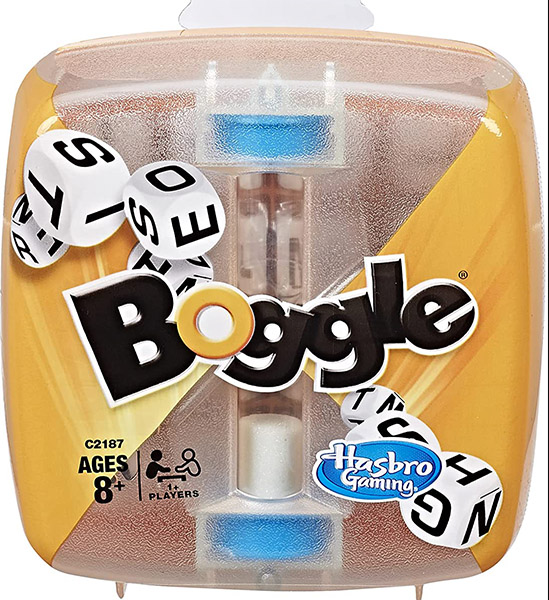 How to play: A fast-paced wordsearch game. Roll the dice and see how many words you can find before the timer runs out. It comes in a junior edition, as well as big and super big sizes. For 2 players, ages 8 and up. Boggle Junior is for ages 3 and up.
---
How to play: How many words can you make in a minute? Roll the letter dice, flip a card, and then race to see who makes the most words. Word Witt is for 1-4 players, ages 7 and up.
---
How to play: If you've ever heard a word that's caused you to spontaneously break into song, then Spontuneous is for you! The rules are simple. Each player writes down several Trigger Words on their Hit List. When it's your turn, you announce a word from your list and flip the timer. The first player to sing at least 5 words from any song containing the Trigger Word gets to advance on the board.  This game is easy to learn and quick to play, making it perfect for families and parties. Spontuneous is for 4-10 players ages 8 and up.