Instant Cooking with Six Sisters' Stuff #review
Instant Cooking with Six Sisters' Stuff Summary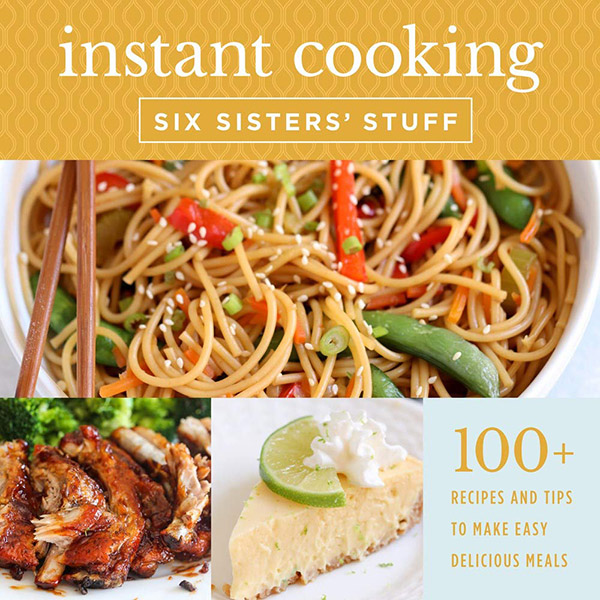 In their tenth cookbook, bloggers Six Sisters' Stuff make Instant Pot® cooking a snap with quick-and-easy recipes and a how-to guide for using this must-have essential kitchen cooking tool. This cookbook covers each meal of the day and features classic recipes retooled for Instant Pot® cooking like Hawaiian Meatballs as well as new dishes like Dr Pepper Pulled Pork. By following the "Instant Pot How-to Guide," chefs can learn to use this tool to easily cook delicious, flavorful food. Each recipe contains clear instructions for prep and specific pressure-cooking times from start to ready-to-serve.
Instant Cooking Review
I got an Instant Pot® for my birthday last year and I hadn't used it yet when I received Instant Cooking with Six Sisters' Stuff to review. Until now, it has been the least-used appliance in my kitchen.
But no more. While I admit to reading cookbooks like most people read novels, I decided I could not properly review this book if I did not try some recipes. I made baked potatoes first because I heard the best way to test your Instant Pot® was to cook hard-boiled eggs or baked potatoes. And since I'm not so much a fan of hard-boiled eggs (unless they're deviled) and I love baked potatoes, it was an easy choice.
They came out perfectly, as good as in the oven. They don't have the crispy skin that air-fryer baked potatoes do, but for everyday dinner, they work.
Since I was now an Instant Pot® expert, I decided to tackle a main dish. Going with ingredients I had on hand, I decided to make Meatloaf and mashed potatoes. The recipe was easy to follow. The only change I made was to omit the brown sugar from the meatloaf "sauce." Tomato soup and ketchup are high in sugar and unless I'm making dessert, I prefer not too much sweetness.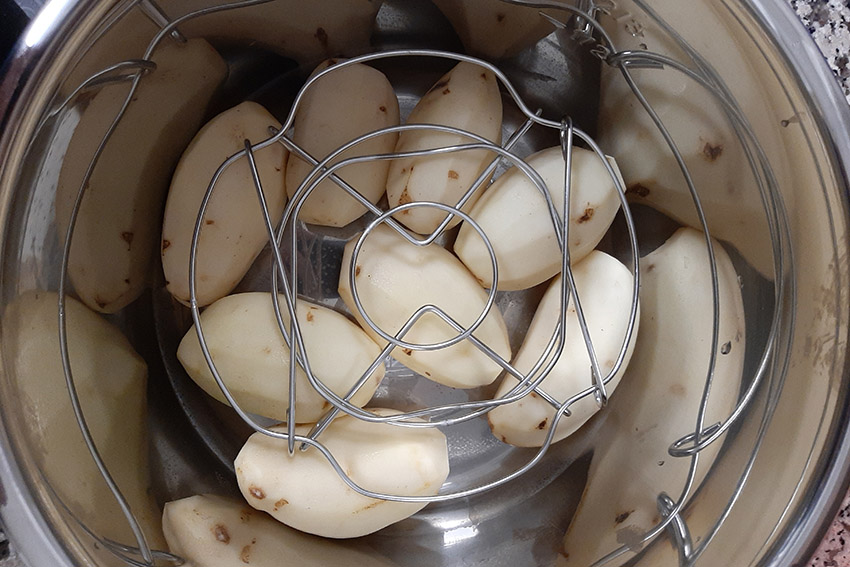 It all went in the cooker ok. I was concerned the sauce would drip onto my potatoes and I'd end up with tomato-flavored mashed potatoes. It did drip and made them a little pink, but they had no tomato flavor. The meatloaf tasted great, the mashed potatoes were fluffy, and the eaters at my house pronounced it a win.
I've already got a couple more recipes from Instant Cooking with Six Sisters' Stuff on this week's menu. This cookbook is easy enough for instant cooker novices to feel confident with, and interesting enough for more advanced cooks. It includes a variety of recipes from main dishes to sides to desserts.
 Whether you're a beginning cook or a kitchen wizard, Instant Cooking with Six Sisters' Stuff will be a well-used addition to your culinary library. This is not my first Six Sisters review. You can find my other Six Sisters cookbook reviews here.
About The Six Sisters
The Six Sisters—Camille, Kristen, Elyse, Stephanie, Lauren, and Kendra—started their blog to keep in touch after they moved out of their house and started families of their own. Their blog has become one of the top women's sites, with millions of visitors each month following the sisters' recipes and tips for running a home. The sisters live in California, Texas, and Utah.
Buy the Book
This post contains affiliate links, which means I may earn some money if you click on one and make a purchase. It will not cost you any extra, and I will be grateful for your support. Read the full disclosure here.
Instant Cooking with Six Sisters' Stuff is available in Paperback and Kindle editions from Amazon.com.