20 Ways to Get the Most Out of Being at Home this Winter
Winter is just around the corner, and for most of the country, that means cold, rain, and snow. Add to that our social restrictions and limitations this year, and most of us will be spending much of the winter at home.
Being at home doesn't need to mean boring, though. We have many options for making the most of our time indoors. We can choose to be "stuck at home" or we can choose to enjoy being at home. You don't really want to spend winter binge watching old reruns, right? To help you jumpstart your creativity, here are 20 ways you can get the most out of being at home this winter.
This post contains affiliate links, which means I may earn some money if you click on one and make a purchase. It will not cost you any extra, and I will be grateful for your support. Read the full disclosure here.
1. Organize
If you're like most people, you could probably make this project last all winter. Whether it's the basement, the garage, or the playroom, nearly every space can benefit from some purging and organizing. Break this project down into mini projects to avoid overwhelm and burnout. And keep in mind that when re-organizing a space, it will probably look worse before it gets better.
2. Donate
Follow up your organizing sessions by donating no longer needed items to a local charity. Whether you box it up and take it to a thrift shop or find a shelter or other organization that can use your castoffs. Finding ways to help others is always a lift to the spirit.
3. Bake
Baking is a stay-at-home classic. In fact, earlier this year, yeast was hard to come by, because apparently just about everyone decided to bake. Instead of sticking with the same-old, same-old, try something new this winter.  This Hot & Hearty Baguette recipe has become a family favorite. And, if you're more inclined to cooking up something sweet, Easy-Peasy Truffle Balls will satisfy any chocolate lover.
4. Get Physical
Just because you're at home doesn't mean you can't stay fit. A quick surf of YouTube or Instagram nets you workouts for any fitness level and interest—from Aerobic Dance to Yoga. You can find routines as short as five minutes or as long as an hour.
5. Read
You know all those books on your reading list? Cold, wintry days are your perfect opportunity to catch up. Whether it's the pile of books on your nightstand, or the list of blogs you've bookmarked, pair them with a nice warm cup of cocoa, a soft blanket for a perfect winter escape. Need some ideas? Here's a few of my recent reads.
6. Redecorate
Are you tired of staring at the same four walls? Change things up a bit. You can do something as simple as rearranging the furniture or hanging new artwork. If you're really ambitious, you can repaint or wallpaper to really change up your look.  
7. Plan Out Your Year
Nothing makes me feel more productive than sitting down with a calendar and mapping out my goals and dreams for the next year. It doesn't matter whether you're planning a vacation or just date-night ideas. You might map out next year's garden, or write out dreams for your own business. Whatever it is, putting dreams to paper is a great activity to generate hope during dark and cold winter days.
8. Have a Craft Day
Do you enjoy crafting? Hit up your favorite websites and try a new project that will add to your crafting skills. If you're dry for ideas, how about starting with one of the new adult coloring books? Coloring is proven to help you relax and stimulate your creativity.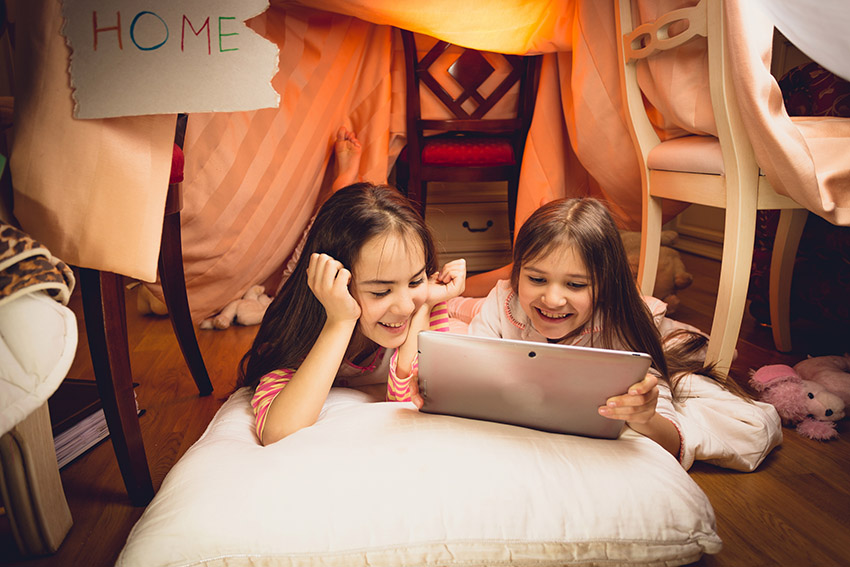 9. Have an Indoor Campout
If you have children they're sure to love this one. And if you don't, who says you can't be a kid again for a day? Build yourself a good old-fashioned blanket fort and have an overnight campout in the living room. If you've got a fireplace, you can even roast marshmallows and make s'mores.
10. Have an at-Home Spa Day
Color your hair (if you're brave or confident), paint your nails, give yourself a facial. You can end your spa day with a relaxing bubble bath by candlelight.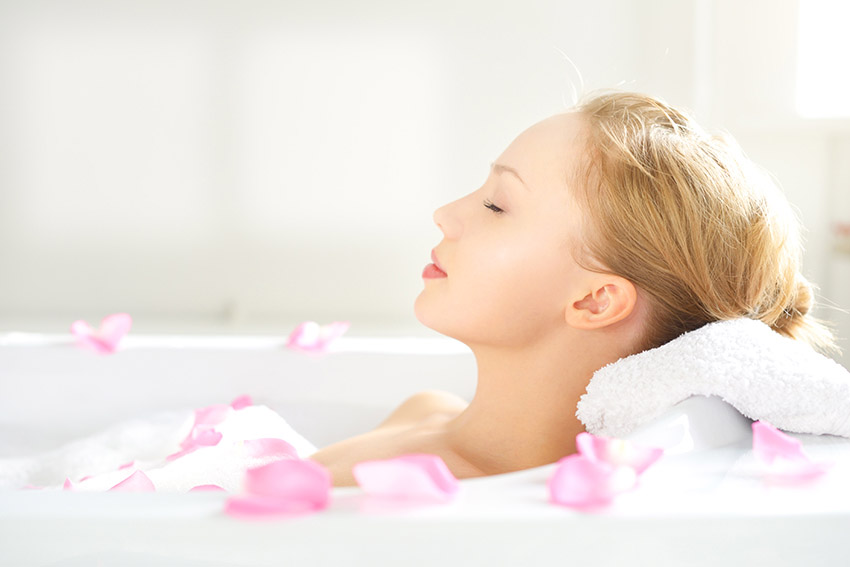 11. Learn a Language
Exercise your mind this winter by learning a new language. Make it easy with one of the many free apps and games available. Impress your family with your new skills.
12. Write a Letter
It may be the 21st century, but who doesn't enjoy receiving a lovely note or letter in the mail? Take a few minutes each week, or each day to brighten up someone's life with a personal note or letter.
13. Create a Family Recipe Book
Gather up all the family favorite recipes and put them in a book. You could even get fancy and have them bound at a print shop to give as family gifts.
14. Movie Night
Find a film the whole family will enjoy or take turns with who gets to pick the movie. Make some popcorn, heat up some cocoa and everyone snuggle up on the sofa!
You can add some variety to movie nights by making a themed night with a specific movie genre & a dinner menu to match You can also host a sing-a-longs with old musicals, or turn off the sound and have family members provide the dialogue. This last one is hilarious with some of the oldies and "B" movies.
15. Learn Your Family History
Have you ever wondered where you came from and what your ancestors were like? Family History is the number one hobby in the world. And with the advent of the internet, it's easier than ever. Sites like Ancestry and My Heritage offer subscriptions services with millions of records, pictures, and tutorials to help you research. If you want to try researching without a pricey subscription, check out FamilySearch. It also has millions of records and pictures, some exclusive to the site, and it's 100% free.
16. Game Night
Grab a great board game and host a family game night. You can also invite a few friends over and set up several game stations. If you haven't played a board game in a while, you need to check out the amazing variety available now. It's more than just Candyland and Monopoly these days.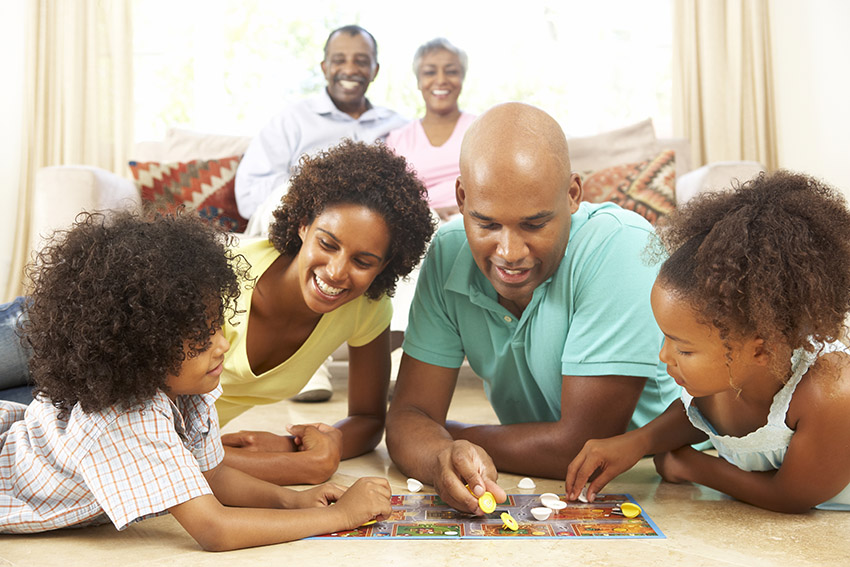 17. Try Meditation
Don't let winter stress drag you down. Find a quiet place and learn the art of meditation. You can start with as little as five minutes. If you need some help getting started, try an app like Calm. You can put it on your phone, and it has free and paid versions. You can also find meditation videos on YouTube.
18. Take up a New Hobby
Learning is good for the brain—and the heart. Expanding our interests helps keep us young and our brains active. Whether it's stamp collecting, jewelry making, or quilting, there are countless ways to learn something fun and new.
19. Become an Armchair Traveler
Winter is not always the best season for travel, but that doesn't mean you can't take a trip from the comfort of your own home. Choose a country that interests you, find books or movies that can help you learn more. Visit travel websites and plan your dream vacation to the exotic (or not so exotic) location of your choice. Find some recipes and create your own international food fest. Or, if you're fortunate enough, find a restaurant in your town featuring your desired cuisine and order up a take-out feast.
20. Hold a Virtual Party
So maybe you can't get together in person because you're too far apart or you're concerned about illness. But there's no reason you can't still get together. Phone calls and texts or nice, but how about planning a virtual party? You can enjoy everything from music to food from the comfort of your own home, with your favorite people. Zoom, Skype, Google, Meet, and Facebook Messenger are just a few of the options for online video chats. We know it's not quite as good as being there, but it's better than not being together at all.
---
These are just a few ways I came up with that you can get the most out of being at home this winter. What would you add to this list? I'd love to hear your comments.