Trick-or-Treat Tips for Halloween Safety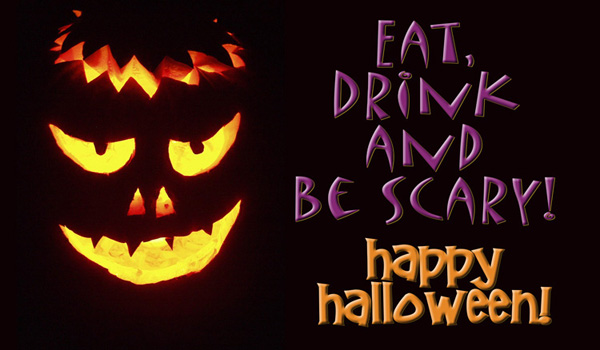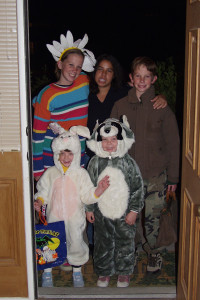 It's that's spooky time of year again. In just a few short nights, adorable bands of witches, goblins, and super-heroes will descend on neighborhoods across America, seeking sweets and treats. Halloween is a favorite holiday of children and adults everywhere, but it can be a scary one, too, if our trick-or-treaters aren't prepared for a safe outing.
Here are a few Halloween safety tips to keep your little ghosts and goblins out trick-or-treating and out of the emergency room.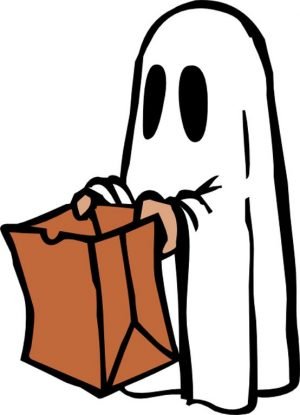 Walk, slither, and sneak on sidewalks, not in the street.

Look both ways before crossing the street to check for cars, trucks, and low-flying brooms.

Cross the street only at corners. Cover one side of the street at a time, no criss-crossing.

Don't hide or cross the street between parked cars.

Wear light-colored or reflective-type clothing so you are more visible. (And remember to put reflective tape on bikes, skateboards, and brooms, too!)

Plan your route and share it with your family. If possible, have an adult go with you.

Carry a flashlight to light your way.

Keep away from open fires and candles. (Costumes can be extremely flammable.)

Only visit homes that have a porch light on.

Make sure your own home is well-lit and that there is a clear path to your door. Bicycles and lawn furniture can trip youngsters in the dark.

Accept your treats at the door and NEVER go into a stranger's house.

Use face paint rather than masks or things that will cover your eyes.

Be cautious of animals and strangers.

Have a grown-up inspect all treats before eating. And don't eat candy if the package is already opened. Small, hard pieces of candy can be a choking hazard for young children.

If you don't live in an area where your children can trick-or-treat safely, consider hosting a Halloween Party with friends and neighbors. Be sure to include fun Halloween games and activities and lots of sweet Halloween treats.
And remember, Halloween is supposed to be about fun and make believe. Do your part as a parent to keep Halloween the fun holiday we enjoyed as children. Be sure that you are practicing Halloween safety. Be aware of your children–and the children in your neighborhood.
And never, never drink and drive.