Lucy Shimmers & The Prince of Peace #Review
About Lucy Shimmers & The Prince of Peace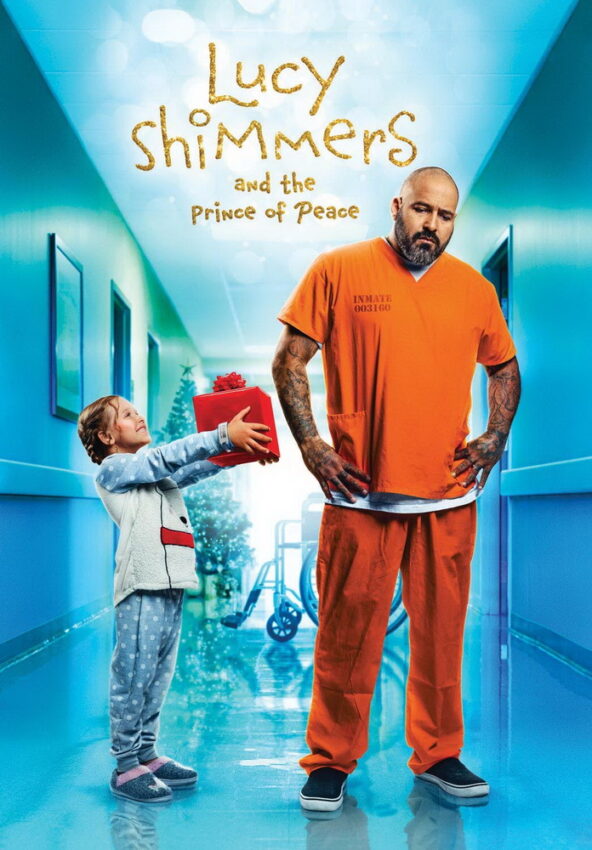 Lucy Shimmers tells the story of five-year-old Lucy and the incredible influence she has on
those around her, especially hardened criminal Edgar. Lucy, with the help of her guardian angel, create miracles that change his heart and inspire a second chance in his life.
Lucy Shimmers & The Prince Of Peace is Writer, Director and Producer Rob Diamond's 15th feature film and was produced completely in Utah early in 2020. "I can truly say that this is my favorite film I've ever made," said Diamond. "The inspiration for the film came from a dream I had and then the story and the entire production came together absolutely seamlessly."
The film features mostly local talent, including Shawn Stevens as Grandpa Jackson, Adam Hightower as James Shimmers, and Florencia Stevens as Isabelle Shimmers. In addition, the film stars well-known actor Vincent Vargas (THE MAYANS) and newcomer Scarlett Diamond in the title-role of Lucy.
Scarlett Diamond just so happens to be the granddaughter of filmmaker Rob Diamond.
"Granted I'm biased, but Scarlett was absolutely incredible. She is only five-years-old and this was her first major speaking role and she proved she's a natural!" proclaimed Diamond.
Lucy Shimmers Review
I thought Lucy Shimmers would be another sweet Christmas movie about a cute little girl and the Christmas spirit. It was—but it was also not what I expected it would be. It's a bit of a surprising story. The message is lovely. Little Lucy is, of course, adorable, as all five-year-old leads must be. For her first role, Scarlett Diamond does quite well.
The movie is a thoughtful one, not heavy on action, but the story flows well and is suitable for viewers of all ages. Loving and serving others is one of the themes of this movie, and it carries it off well without feeling like you're being hit over the head with it. I think this would be a good choice for a family movie night, especially if it were part of a night of helping to teach and plan service opportunities with your family.
See the Movie
This post contains affiliate links, which means I may earn some money if you click on one and make a purchase. It will not cost you any extra, and I will be grateful for your support. Read the full disclosure here.
You can purchase Lucy Shimmers and the Prince of Peace on DVD from Amazon.com. You can also watch it on Amazon Prime. And beginning December 4th, you can watch it on Living Scriptures.