"Lies Jane Austen Told Me"– Review
Lies Jane Austen Told Me Summary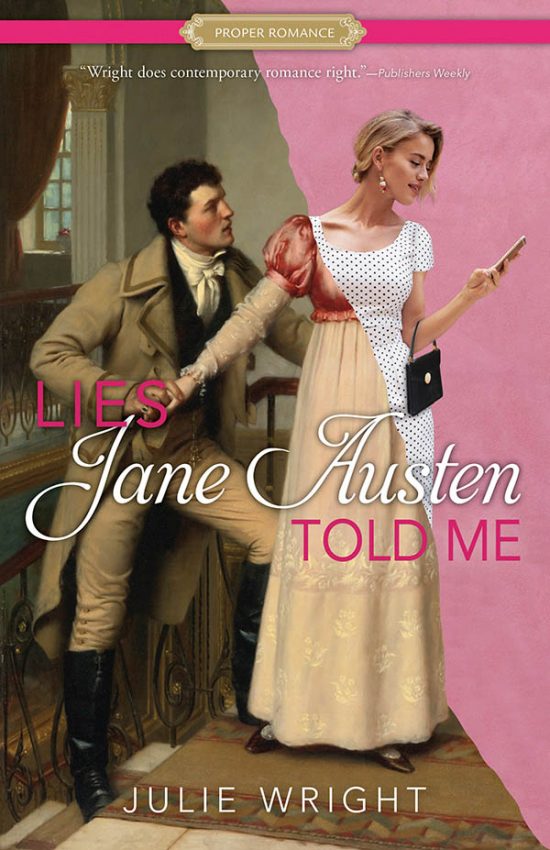 Ever since Emma Pierce read Pride and Prejudice, she's been in love with Mr. Darcy and has regarded Jane Austen as the expert on all things romantic. So when it turns out that what her boyfriend Blake wants is more of a hook-up than a honeymoon, Emma is hurt, betrayed, and furious. She throws herself deeper into her work as CMO of Kinetics, only to find her job threatened when her boss brings in a consultant to help her expand the business to the East Coast. Her frustration turns to shock when that consultant turns out to be Blake's younger brother, Lucas.
Emma is determined not to fall for Lucas, but as she gets to know him, she realizes that Lucas is nothing like his brother. He is kind and attentive and spends his time and money caring for the less fortunate. But as perfect as Lucas seems, he clearly has his secrets. After all, there's an angry woman demanding money from him and a little girl who Lucas feels responsible for.
Realizing that her love life is as complicated as anything Jane Austen could have dreamed up, Emma must figure out the truth—and soon—if she wants any hope of writing her own "happily ever after" ending.
Lies Jane Austen Told Me Review
Lies Jane Austen Told Me by Julie Wright is her first offering in Shadow Mountain Publishing's Proper Romance series, but it is definitely not her first book. Ms. Wright is the author of 23 novels, and now I'll need to go and check out some of her other writing.
The opening, as Emma muses about her "breakup" with Jane Austen, is entertaining and sets a bit of a light tone. The story was still entertaining, and comfortably romance-novel predictable. In other words, it didn't take long to figure out what the ending would be—the entertainment is in what happens along the way and how they end up there. Ms. Wright includes Jane Austen in more than just the title with her creative weaving of Jane Austen elements throughout the story. But don't worry, if you're not familiar with Jane Austen, these elements are seamlessly woven and you won't even notice—it's just a little bonus for the Austen fans.
Her characters were well-developed enough that I could "see" them in my mind (I don't like stories where I can't "see" the characters—for me it's an essential element of good fiction). Their quirks and personalities felt comfortable enough that I wanted to give Emma a good shaking for her jumping to conclusions and not communicating, especially after meeting April and her mother. I kept waiting for Emma to just ask Lucas about her, instead of jumping to a conclusion. But that's probably just me imposing my own sensibility on characters. The story flowed well, even with the occasional bump. I would have loved to see more of Emma's bestie, Silvia. The interactions with Lucas' and Blake's mother were a little unexpected and a welcome addition to the story. I also really enjoyed what she had to say about Jane Austen and her writing. The natural-feeling inclusion of the social media elements brought a contemporary feel to the story that tracked well with 21st-century social and professional interactions.
Overall, this is a good choice if you're looking for a light and entertaining read, or if you're an Austen fan. Though you don't have to be familiar with the works of Austen to enjoy the story, you'll probably want to pick up a little Jane Austen when you're done (who doesn't want to read Jane Austen?).
Buy the Book
This post contains affiliate links, which means I may earn some money if you click on one and make a purchase. It will not cost you any extra, and I will be grateful for your support. Read the full disclosure here.
Lies Jane Austen Told Me by Julie Wright is available in at Amazon.com