"The Other Side of the Bridge" #Review
The Other Side of the Bridge Summary
Katie Connelly has lived in San Francisco all her life. Her late father made his career on the Golden Gate Bridge, and the many stories of how he saved jumpers still haunt her. And now her job assignment is to write about the history of the bridge—a history that includes a secret journal about a promise ring and a love story that may be the answer to her unresolved sorrow.
Meanwhile, Dave Riley, a marketing executive in New York, has sorrows of his own. Grasping at straws after tragedy strikes his family, he decides to follow a daydream that has turned into an obsession: to drive across the Golden Gate Bridge on a motorcycle on the Fourth of July.
Does the bridge somehow mysteriously hold the answer both Katie and Dave are looking for? Or will they find something completely different when they get to the other side?
The Other Side of the Bridge Review
The Other Side of the Bridge by Camron Wright is a book that will keep you engaged from start to finish. It's really a novel of two parallel stories, Dave Riley, a New York marketing executive, and Katie Connelly in San Francisco.
Katie, whose father was a Golden Gate Bridge worker, and who works in the history department of a local university, has been assigned to write a history of the bridge for use in a school history program. As she ponders on the assignment, she begins looking through her late father's desk for inspiration. When she finds an old journal apparently written by a worker from the original construction of the bridge, she becomes consumed by the mystery.
She sets out to learn more about this bridge builder and his life and risks torpedoing her project. During her research, she begins to confront some of her own life issues including a bad breakup, the death of her father, and moving forward again with her life.
Dave Riley, on the other hand, lives what seems to be a charmed life in New York until a devastating accident strikes his family. Dave struggles to come to terms with life after the accident. He gradually becomes consumed with living out his daydream-turned-obsession of riding a motorcycle across the Golden Gate Bridge. It comes to a head when he discovers the motorcycle jacket his wife purchased for his 40th birthday but never got to give him.
The chapters alternate between the stories of the two characters. Part of what keeps the reader engaged is trying to figure out how these two are connected. I'll leave you to discover that, and just say that the book has a number of unexpected twists, including the ending. I am a fan of books that aren't predictable, so that made me happy too.
About the Author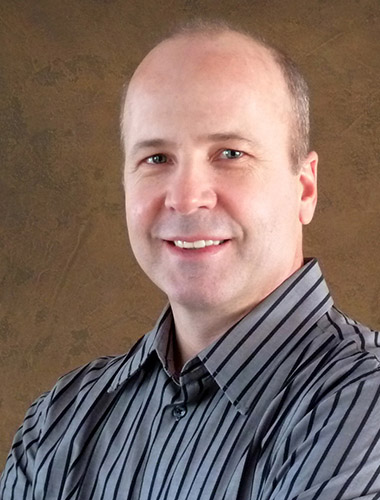 Camron Wright is a descriptive story teller and a master at bringing his characters to life. They felt like real people who I could see in my mind (I'm a visual reader) and relate to from the beginning. There was one minor geographical glitch in my advance reader's copy, which I'm hoping got corrected. (I grew up in California and I'm a die-hard roadtripper, so it's not something most readers would notice.)
If you're already a fan of Camron Wright from reading The Rent Collector or The Orphan Keeper, I'm sure this newest offering is on your reading list. If you're new to his books, all three of these titles, plus Letters for Emily, should be on your list.
Buy the Book
This post contains affiliate links, which means I may earn some money if you click on one and make a purchase. It will not cost you any extra, and I will be grateful for your support. Read the full disclosure here.
The Other Side of the Bridge by Camron Wright is available in Kindle, Hardcover and Audio CD.
A copy of this book was provided to me for review and my opinions are always just mine.
And yes, if you click on these links to buy, you won't pay a penny more, but you'll help fund my reading habit with a small commission from Amazon.