Hold on to Hope with "Come Sweet Day" #review
Come Sweet Day Summary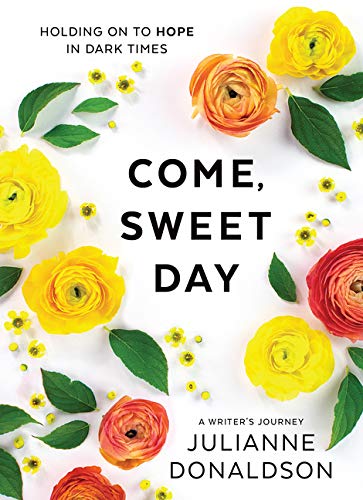 Bestselling romance author Julianne Donaldson has written deeply emotional, sweeping love stories in Edenbrooke and Blackmoore, often commenting that her characters reflected what she wanted a woman's life to be: happy, secure, unconditionally loved, and fulfilled. But in reality her own life was far more marked by difficult challenges and disappointments. In her new book, Donaldson reveals her thoughts and feelings from that unsettled time of despair and suffering so women can know they are not alone and that there is hope even in the hard times.

Compiled from years of inspirational words of encouragement to herself on social media and even bits and pieces of random musings written on scrap paper, this is a unique writer's journey through a life passage marked by cancer, a bitter divorce, legal battles with her ex-husband, mental illness, and persistent feelings of rejection and abandonment which also rendered her unable to pick up her career as a writer to support herself and her family.
Overwhelmed by sadness and almost paralyzed into inaction by despair, she slowly finds her way back to her writer's toolbox, unpacking the pain and sharing her innermost feelings as if revealing a character's thoughts in a novel. In her writing she begins to find rays of understanding and acceptance and eventually finds strength from knowing that God's love and His grace and guidance give greater meaning to our suffering and light the way to hope.
Come Sweet Day Review
Come Sweet Day by Julianne Donaldson is a beautiful volume of prose and poetry. She compiled this book from years of writing personally about her struggles and challenges. It is a highly personal book, but relatable to anyone who has struggled in their lives. And that's probably all of us in some form or another.
I've now read through this book more than once, which is unusual when I am reviewing. But each time I have found different insights and felt lifted up and strengthened.
Whether you are seeking comfort and inspiration for yourself, or for someone you love, Come Sweet Day is an ideal place to find it—over and over.
About the Author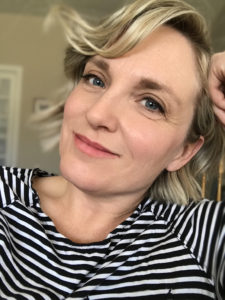 Julianne Donaldson grew up as the daughter of a U.S. Air Force fighter pilot. She learned how to ski in the Italian Alps, visited East Berlin before the wall came down, and spent three years living next to a 500-year-old castle. After earning a degree in English, she turned her attention to writing about distant times and places. She lives in Utah with her five children. You can find her online at www.juliannedonaldson.com.
Buy the Book
This post contains affiliate links, which means I may earn some money if you click on one and make a purchase. It will not cost you any extra, and I will be grateful for your support. Read the full disclosure here.
Come Sweet Day by Julianne Donaldson is available in Hardcover from Amazon.com