The Paper Daughters of Chinatown #Review
Synopsis
Based on true events, The Paper Daughters of Chinatown by Heather B. Moore is a powerful story about a largely unknown chapter in history and the women who emerged as heroes.
In the late nineteenth century, San Francisco is a booming city with a dark side, one in which a powerful underground organization—the criminal tong—buys and sells young Chinese women into prostitution and slavery. These "paper daughters," so called because fake documents gain them entry to America but leave them without legal identity, generally have no recourse. But the Occidental Mission Home for Girls is one bright spot of hope and help.
Told in alternating chapters, this rich narrative follows the stories of young Donaldina Cameron who works in the mission home, and Mei Lien, a "paper daughter" who thinks she is coming to America for an arranged marriage but instead is sold into a life of shame and despair.
When Donaldina Cameron arrives at the Occidental Mission Home for Girls in 1895, she intends to teach sewing skills to young Chinese women immigrants. But within days, she discovers that the job is much more complicated than perfect stitches and even hems. With the help of Chinese interpreters and the Chinatown police squad, Donaldina becomes a tireless social reformer to stop the abominable slave and prostitution trade.
Donaldina, a real-life pioneering advocate for social justice, bravely stands up to corrupt officials and violent gangs, helping to win freedom for thousands of Chinese women. Mei Lien endures heartbreak and betrayal in her search for hope, belonging, and love. Their stories merge in this gripping account of the courage and determination that helped shape a new course of women's history in America.
The Paper Daughters of Chinatown Review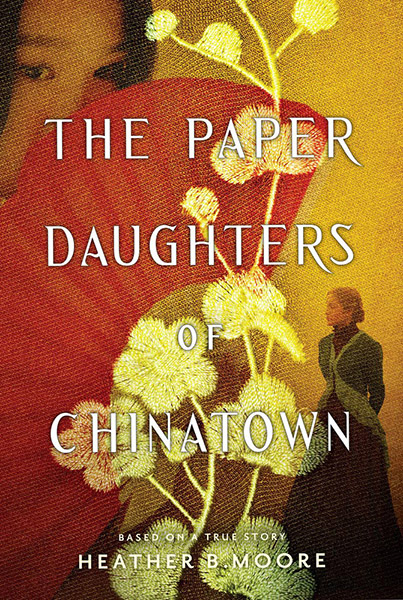 The Paper Daughters of Chinatown just might be the best historical fiction I've read this year. I was intrigued by the topic. Human trafficking is a hot issue right now (as it should be). And this book exposes not only a different angle than most of us are familiar with, but also highlights its long-established history. I was vaguely aware of this practice relating to Asian immigration. Having grown up in California, I was familiar with the anti-Asian immigration laws of the 1800s and early 1900s.
Realizing that it is a fictionalized account of Donaldina Cameron's life, I appreciated the guide in the front of the book that indicated which characters where fictional and which were real. After reading, of course, I had to go research Donaldina Cameron and see what else I could learn about her. I was no less impressed than after reading this book.
Ms. Moore did an excellent job of bringing Donaldina and the other characters in the story to life. This quickly became a "can't put it down" book for me. I was so moved by the story, I needed to research Ms. Cameron's life and work more extensively. You can find at least one biography, and a number of websites with additional information about her life and work.
I recommend this book from young teens to adults. It is an excellent conversation starter for discussions about human trafficking, racism, and caring for our fellow humans. Ms. Moore includes discussion questions and chapter notes with references at the back of the book.
About the Author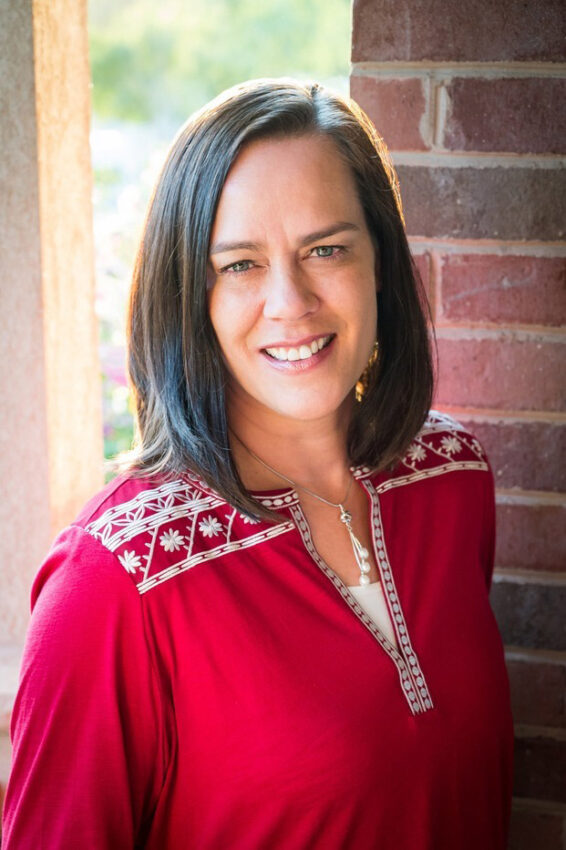 Heather B. Moore is a USA Today bestseller and award-winning author of more than seventy publications. She's lived on both the east and west coasts of the United States, including Hawaii. And attended school abroad including the Cairo American College in Egypt, and the Anglican School of Jerusalem in Israel. She loves to learn about anything in history and, as an author, is passionate about historical research.
---
Buy the Book
This post contains affiliate links, which means I may earn some money if you click on one and make a purchase. It will not cost you any extra, and I will be grateful for your support. Read the full disclosure here.
You can purchase The Paper Daughters of Chinatown  by Heather B. Moore in hardcover and Kindle editions from Amazon.com here.
You can purchase The Paper Daughters of Chinatown from Deseret Book in hardcover here.