Missionary: Impossible–a Fun Game for the Whole Family #Review
About Missionary: Impossible
This post contains affiliate links, which means I may earn some money if you click on one and make a purchase. It will not cost you any extra, and I will be grateful for your support. Read the full disclosure here.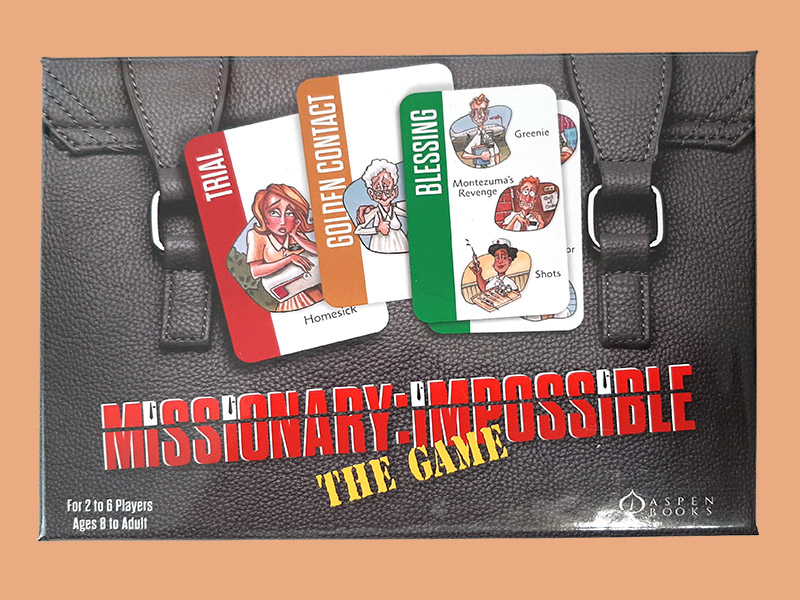 Your Mission, Should You Choose to Accept It…
Be the first missionary or companionship to complete 100 weeks of missionary service! But watch out for trials along the way! Trials range from Dog Bites to Dear Johns. On the brighter side, Blessings, Transfers, and Golden Contacts also appear to help you reach your goal. Missionary: Impossible combines simple strategy and a measure of luck for a fast-paced, easy-to-play card game for 2 to 6 players, ages 8 and up.
Amazon reviewers agree it's a FUN, CLEAN, game for the ENTIRE family!
Missionary Impossible is a fun family game. It's a strategy card game, somewhat in the vein of games like Mille Bornes where moves are made by playing cards onto your own hand, or onto someone else's. Being a card game, means it's compact and playable just about anywhere. It might even be a great addition to your next car trip with the kids. Or you might bring it out at your next family reunion or enjoy it to pass the time while waiting for your soon-to-be missionary to open his or her call.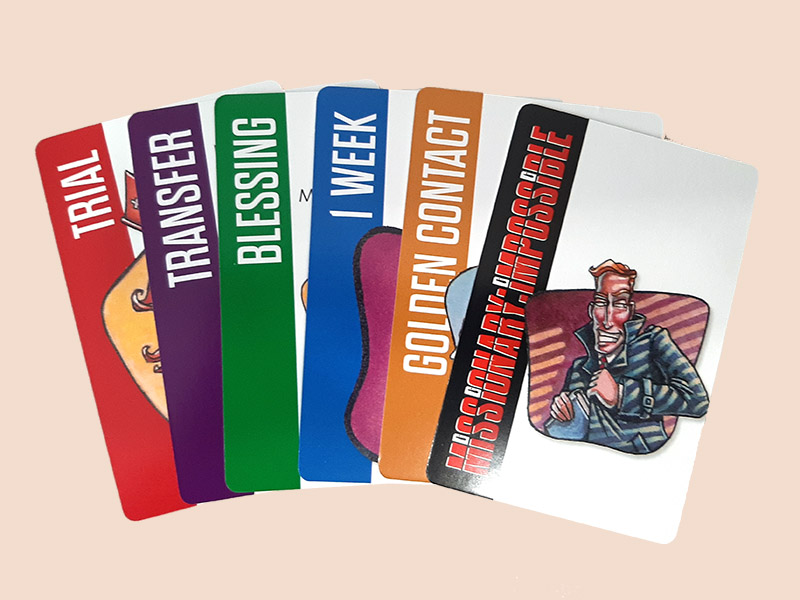 You'll want to read the instructions completely before starting and probably keep them on hand for the first couple of rounds. Once you've played a couple hands, you'll have the hang of it and find it's a fun and easy game. The cards include creative artwork, and the scoring system is simple enough for even the younger players to understand. While it's made for two to six players, you can increase participation by playing in "companionships" to carry on the missionary theme.
Missionary Impossible is a great addition to your family night game library. Or to add your youth activity night stash.
Buy the Game
You can purchase Missionary Impossible from Amazon.com here.