A Captain for Caroline Gray — #Review
A Captain for Caroline Gray Book Summary
Caroline Gray would rather be daring and intelligent than demure and insipid, which is why she is still unmatched after her third season in London. Her family's threadbare finances leave Caroline with only one choice to secure her future: sail with the Fishing Fleet to India, where the son of a family friend is willing to consider an engagement to her.
Captain Thomas Scott loves the open sea as much as he despises the three-month, twice-yearly trip his ship makes as he ferries young English girls across the ocean. He can't imagine what family would allow an innocent young woman to be matched up with the Englishmen of questionable reputation who work and live in India.
But when Miss Gray boards the HMS Persistence, she unknowingly upends all of Captain Scott's plans. Miss Gray's fiery spirit can't be contained, and he is shocked and secretly delighted at her boldness—and her beauty. But the rest of his passengers aren't so kind.
Caroline finds herself an outcast among her peers, but Captain Scott becomes an unlikely ally. They share the same passions and interests, creating an undeniable attraction. But they both know any relationship between them is impossible. After all, Caroline has obligations to fulfill in India.
Caroline has until the end of the voyage to decide if she is going to marry a man she has never met or be brave enough to love a sea captain who just might break her heart.
Book Review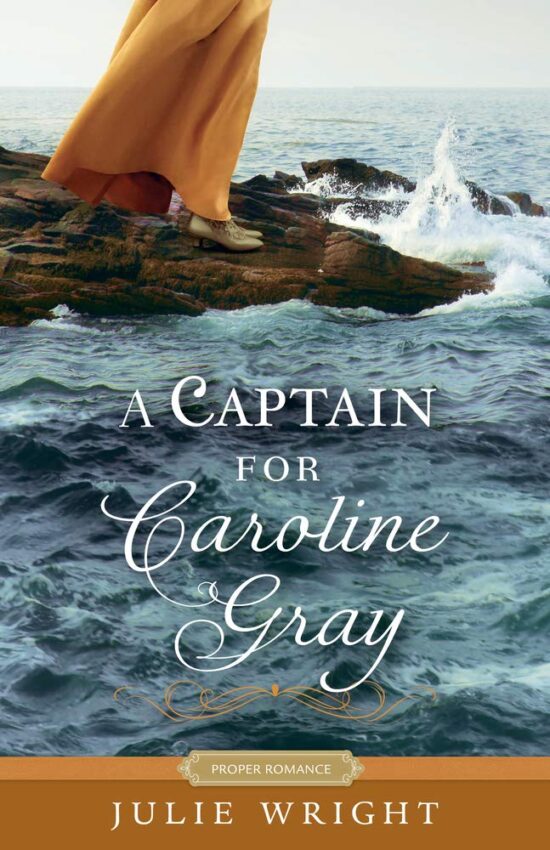 Caroline Gray is my kind of heroine. Smart, creative, and not willing to pretend to be less than herself to attract a man.
Of course, that comes at a price in Regency England. Women then were not valued so much for their intelligence as for their ability to be eye candy, stoke the egos of their intended spouses, and manage a household and children. So, our heroine, who has become a "spinster" finds herself headed to India for a last chance at a potential mate.
It quickly becomes apparent that she is not like the other women on the voyage. Author Julie Wright has certainly endowed Caroline Gray with some wit, and humor, and creativity. We quickly see that she is not a conventional woman of her era, which makes me like her even more.
As the story progresses, we gradually come to know Caroline and her personable quirks. Ms. Wright also does a good job of setting up conflicts and situations that highlight those quirks and emphasize Caroline's personality. She also demonstrates Caroline's courage and ability to think on her feet, which will become pivotal later in the story.
Am I the only one who wishes some of these books had sequels so we could know what happens next?
I recommend A Captain for Caroline Gray as an entertaining escape. This book is an engaging and clean romance from Julie Wright that focuses on story and character development, with a dollop of romantic tension to keep things interesting.
About the Author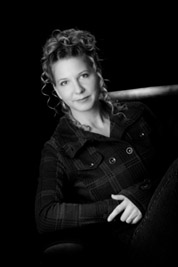 Julie Wright was born in Salt Lake City, Utah. She lived in LA, Boston, and the literal middle of nowhere (don't ask). She wrote her first book when she was fifteen. Since then, she authored twenty-five novels and coauthored three, so far. Julie has twice won the Whitney Award for best romance with her books Cross My Heart and Lies Jane Austen Told Me and is a Crown Heart recipient. Her book Death Thieves was a Whitney finalist.
She has one husband, three kids, one grandbaby, one dog, and a varying number of houseplants (depending on attrition).
She loves writing, reading, traveling, hiking, snorkeling, playing with her family on the beach, and watching her husband make dinner.
Buy the Book
This post contains affiliate links, which means I may earn some money if you click on one and make a purchase. It will not cost you any extra, and I will be grateful for your support. Read the full disclosure here.
A Captain for Caroline Gray by Julie Wright is available from Amazon.com.