The Last Man at the Inn: One Man's Quest to Believe #Review
The Last Man at the Inn Review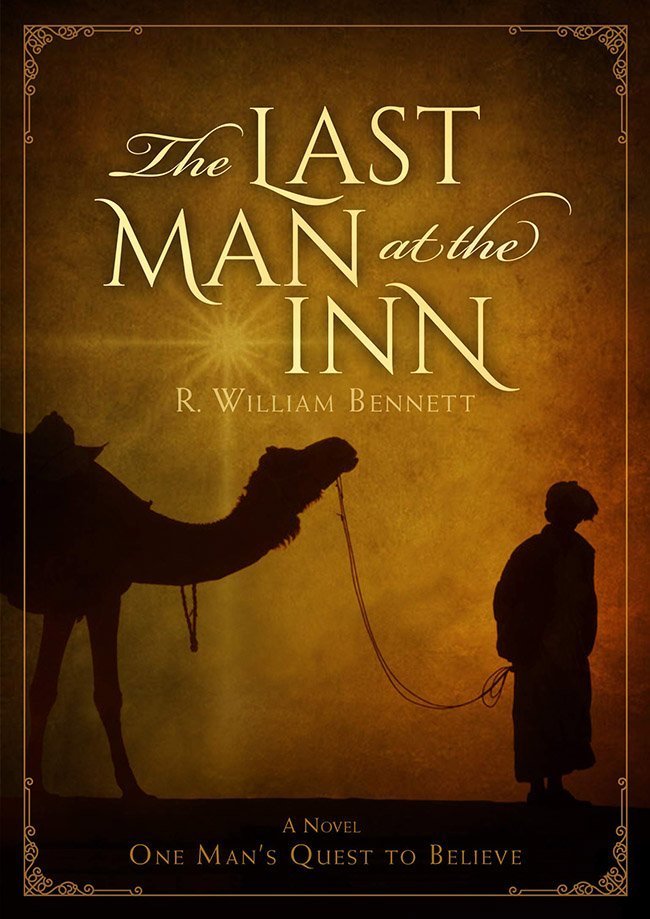 I found The Last Man at the Inn intriguing. I have often wondered what it would have been like to live in the time of Jesus, to be a contemporary, if you will. Author R. William Bennett has penned a novel that is just that. This is the story of a man named Simon of Cyrene, and how his life intersected with Jesus's life over the years.
While I initially thought this would be just another Christmas story, it actually takes place over the 30+ years of Christ's life. And it is not just a novel of a person of faith, but of one who goes from being more of a cultural participant in his Jewish religion, to a skeptic of the ministry of Jesus, and follows Simon through his faith journey as his life intersects with Jesus at various points. To me it is much like people of today.
While the characters were not as fully developed as they could have been, it did not detract from the story or enjoyment for me. They were human, not contrived feeling, and their emotions and reactions felt like I might have felt in parts. I felt like I could have stepped into this story, and I earned a glimpse of what it might have been like to live in the time of Christ.
As a person of faith, I found this story helped me think about how I might have reacted and what I would have done in the situations that Simon found himself in over the years. Would I have been a believer from the beginning? Would I have been a skeptic who persisted and eventually believed? I certainly hope I would have been the former. It's a good reflection as we enter into the holiday season.
I recommend The Last Man at the Inn as a great book to start off your holiday season, and give yourself the opportunity to ponder what you might have done and what you might have believed if you lived in the time of Jesus.
The Last Man at the Inn Summary
Simon considers himself fortunate after securing the final room at the inn in Bethlehem. While eating supper, he sees a younger man and his pregnant wife denied lodging at the inn. Simon considers giving up his space, but he is weary from his travels as a spice merchant and turns away from the thought.

Over the years, Simon traverses the popular trade routes, and each time he passes Bethlehem, he remembers that evening and feels guilty.

Eventually, the Savior begins his ministry, and Simon begins his life-changing process of trying to understand and believe the teachings and miracles of this man called Jesus—said to be the promised Messiah.

The Last Man at the Inn is the story of the conversion journey we all take in one form or another, told through the eyes and heart of one ordinary man. It is written to affirm the believer, to lovingly beckon to the undecided, and to call out to those who may not even know they are looking for something—only that there is a space in their soul that somehow needs to be filled.
Buy the Book
This post contains affiliate links, which means I may earn some money if you click on one and make a purchase. It will not cost you any extra, and I will be grateful for your support. Read the full disclosure here.
The Last Man at the Inn by R. William Bennett is available from Amazon.com.
The Last Man at the Inn by R. William Bennett is also available at DeseretBook.com