Romance & Mystery Come Full Circle in "The Queen and The Knave"
Publisher's Summary
London, 1866
Móirín Donnelly has spent the last five years working in the shadows for the Dread Penny Society, but spending so much of her life in secret is taking a toll on her soul—and her heart.
When members of the Dread Penny Society begin disappearing, Móirín turns to Detective Constable Fitzgerald Parkington for help. The two have developed a friendly rapport, and Móirín feels like she can trust him, though perhaps not with all her secrets.
Fitzgerald Parkington has a sixth sense when it comes to hunting down criminals, which is why he's recently been transferred to the Detective Department at Scotland Yard. But when red tape keeps him from tracking down the criminal mastermind known as "The Tempest," he must rely on the one woman who has unexpectedly captured his heart—the bold and fiery Irish lass, Móirín Donnelly.
As the Tempest's deadly reach threatens to overwhelm all of London, Móirín and Fitz are caught in an elaborate game of cat and mouse that leads down back alleys, through dark London buildings, and right to the gates of Kensington Palace. Móirín has one chance to save Fitz and the Dread Penny Society from the Tempest, and she might have to sacrifice her one chance at love to do so.
The Queen and The Knave Review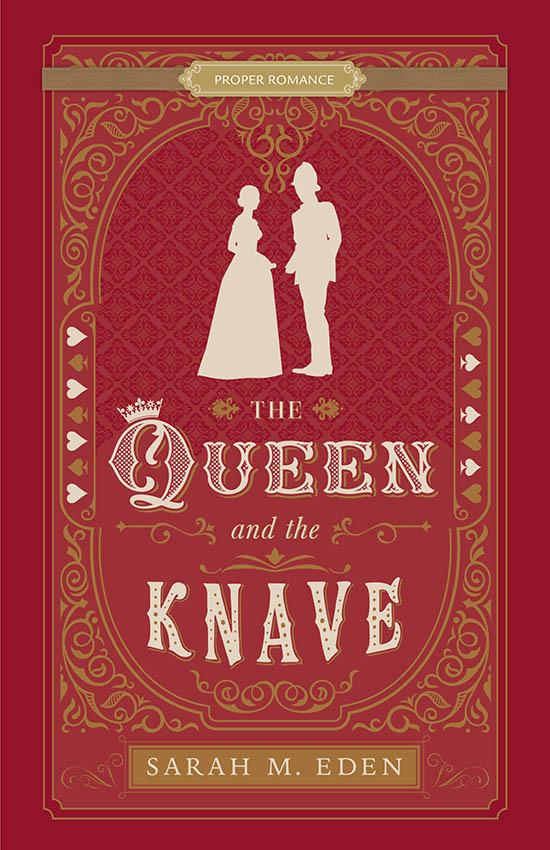 Ok, I'll admit it. I am sad to see this series end. This Victorian Mystery Proper Romance series might just be my favorite of all Sarah Eden's Books. I definitely enjoy a good mystery, as well as clean romance. And this one might be the best of the series.
I quickly found myself engrossed in the story, anxious to see how Moirin Donnelly and her fellow members of the DPS would fare in their quest to defeat The Tempest.
This storyline has more twists and turns in it than a roller coaster. And I'm guessing that, like me, you won't want to hop off until the ride is completely over. Ms. Eden has written a book full of surprises. One is that this book also contains not just one Penny Dreadful in it, but two.
Ms. Eden always writes so descriptively that you can not only picture yourself in the scenes, but visualize her characters as well.
I recommend this clean read that will keep you on the edge of your seat to any fans of Sarah M. Eden, as well as lovers of mystery and adventure.
This post contains affiliate links, which means I may earn some money if you click on one and make a purchase. It will not cost you any extra, and I will be grateful for your support. Read the full disclosure here.
Buy the Book
Buy The Queen and The Knave by Sarah M. Eden at Amazon.com
About the Author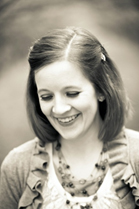 Sarah M. Eden is a USA Today best-selling author of witty and charming historical romances. These include 2019's Foreword Reviews INDIE Awards Gold Winner for Romance, The Lady and the Highwayman, and 2020 Holt Medallion finalist, Healing Hearts. She is a two-time "Best of State" Gold Medal winner for fiction and a three-time Whitney Award winner. Visit Sarah at https://www.sarahmeden.com/
You can find all my Dread Penny Society reviews here.
And you can find all my Sarah Eden reviews here.
I received a copy of this book in exchange for my honest review and opinion.