"Windsong Manor" Hides Unexpected Secrets
Publisher Summary
A young widow. A gentle stable master. A secret that could change everything. Will Nora dare risk her heart?
The London Countryside, 1820
Eleanora Coventry comes from a life of title and privilege, but even that isn't enough to prevent her from being wed at sixteen to a controlling and dismissive husband. So when she finds herself a widow at only twenty-seven, the idea of choosing her own path forward both thrills and terrifies her. She knows how to be a daughter and a wife and mother, but she has no idea how to be Eleanora.
She moves her son and daughter to her late husband's country estate, where she meets Ridley, the young stable master. He is ruggedly handsome, but also kind, and Eleanora finds herself drawn to him. There is only one problem: Eleanora has a title, and Ridley does not.
Ridley Ellis has a way with horses. Even the most spirited stallions trust his soft voice and gentle touch. He has the same effect on people, and when he first lays eyes on Eleanora, he is smitten by her beauty. But he quickly discovers it will take more than soft words to gain her trust―Lord Coventry had been cruel to people and animals alike. But the closer he gets to Eleanora, the more he is willing to share his heart, and more importantly, his secret.
In a world where title and privilege mean everything, will Eleanora and Ridley risk it all to find happiness? Or will the shadows of their pasts destroy everything they hope to build together?
Windsong Manor Review
This was a fun read. A little romance, a little intrigue, a little mystery (ok, maybe more than a little mystery—someone has a big secret). And horses. Don't forget the horses.
Not only did I enjoy the complications of a budding relationship between Nora and Ridley, I also enjoyed watching Nora come out from under the influence of her late and cruel husband.
She had multiple interactions with the villains in the story, and no one to speak for her or her children. Can she find the strength and courage to step out of her difficult past to make a golden future for herself and her children?
You'll have to pick up a copy of this one and find out for yourself.
This post contains affiliate links, which means I may earn some money if you click on one and make a purchase. It will not cost you any extra, and I will be grateful for your support. Read the full disclosure here.
Buy the Book
Buy your copy of Windsong Manor at Amazon.com
About the Author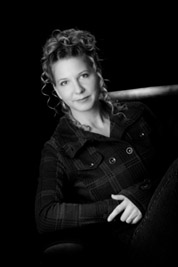 Julie Wright was born in Salt Lake City, Utah. She's lived in LA, Boston, and the literal middle of nowhere (don't ask). She wrote her first book when she was fifteen. Since then, she's written twenty-five novels and co-authored three. Julie is a two-time winner of the Whitney Award for best romance with her books Cross My Heart and Lies Jane Austen Told Me and is a Crown Heart recipient. Her book Death Thieves was a Whitney finalist. She has one husband, three kids, one grandbaby, one dog, and a varying amount of houseplants (depending on attrition). She loves writing, reading, traveling, hiking, snorkeling, playing with her family on the beach, and watching her husband make dinner.
I received a copy of this book in exchange for my honest review and opinion.