The Art of Love and Lies #Review
Publisher's Summary
A free-spirited artist teams up with a no-nonsense detective to capture a thief who has stolen a priceless Michaelangelo painting.

Manchester, England, 1857

Rosanna Hawkins is one of Manchester's finest artists, though no one knows her name. She reproduces "parlor versions" of classic masterpieces with near-perfect precision, which her employer sells to emerging upper-middle class families.

When the largest art exhibition ever held in England opens in Manchester, Rosanna is excited to visit. She meets the handsome Inspector Martin Harrison, who is head of security, and is immediately intrigued by his charm, confidence, and portrait-worthy good looks. The two spend many a flirtatious afternoon exploring the exhibition hall, discussing art, and sharing their secret hopes. Rosanna dreams of painting something original and meaningful, and Martin hopes to one day shed the shadow of his father's notorious past.

But when they discover the theft of some of the paintings—and all the evidence points to Rosanna—she must convince Inspector Harrison she is innocent and proposes a plan to capture the real art thief.

It is a daring race to catch the criminal before he disappears with the most priceless piece in the collection—Michaelangelo's The Manchester Madonna. If Rosanna and Inspector Harrison fail, not only will the painting be lost forever but so will their chance to paint their own happily ever after.
The Art of Love and Lies Review
This was a fun read. Rosanna Hawkins is an independent woman, certainly a rarity in Victorian England. She makes her living as a copyist, copying great masterpieces. As the story opens, her employer/agent turns out to be somewhat less than gentlemanly, and she begins to consider becoming her own agent. Despite her notable talent, though, she lacks some confidence. Previous experiences convinced her she is not talented enough to create her own original works of art.
Through her interactions with her equally independent sisters, we come to know her and her personality. (Will we perhaps see a future novel about her journalist sister?) And through her daily visits to the art exhibit, we get a front-row seat to see a growing friendship, heading for romance, with the exhibit's head of security.
And then, of course, disaster strikes and Rosanna must make difficult decisions, not only to save any hope of a relationship, but also to preserve her own future and freedom. When things go awry, we get to ride along as Rosanna displays exceptional independence and bravery to save the day.
It's a Proper Romance, so we know what the ultimate ending will be, but this one keeps you well-engaged all along the way. Author Rebecca Anderson has produced another stay-up-late-to-get-to-the-end worthy book. I recommend this clean read to anyone looking to escape for a few hours.
This post contains affiliate links, which means I may earn some money if you click on one and make a purchase. It will not cost you any extra, and I will be grateful for your support. Read the full disclosure here.
Get the Book
Buy The Art of Love and Lies by Rebecca Anderson on Amazon here.
Meet the Author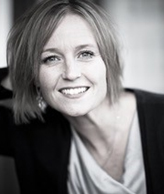 By night, Rebecca Anderson writes historical romances. By day, she sets aside her pseudonym and resumes her life as Becca Wilhite: teacher, happy wife, and a mom to four above-average kids. She loves hiking, Broadway shows, food, books, and movies. Visit her website here. You'll find some of her other titles on our website here.
I received a copy of this book in exchange for my honest review and opinion.