Bible Origami: Paper Crafting with a Spiritual Fold #Review
Bible Origami Summary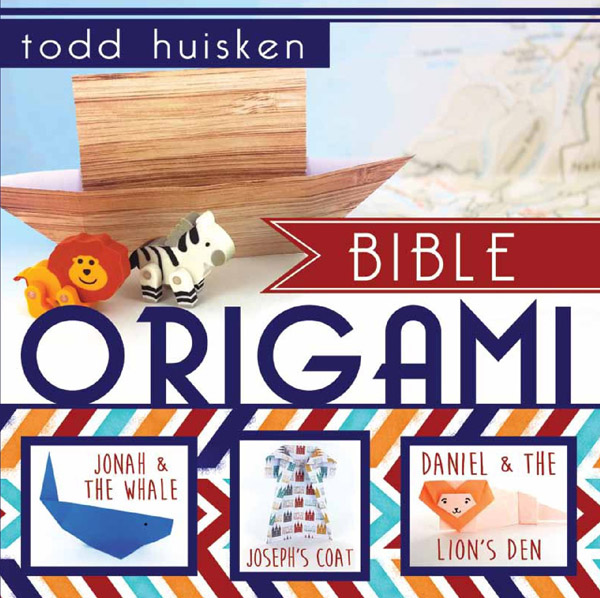 Bible Origami contains 24 simple to intermediate origami designs that come from the Old and New Testaments: Jonah and the whale, the Ten Commandments tablets, Noah\'s ark, a dove, fishes and loaves, a manger and many more.
Keep your children's hands busy during church services with Bible Origami. Instead of folding the service programs into paper airplanes, they can fold Noah's ark, an oil lamp, or Joseph's coat!  As you develop the skill of creating these simple-to-intermediate origami designs, you will find opportunities to use them with all ages for lessons, activities, crafting, and everyday fun!
Bible Origami Review
Bible Origami is a fun little project book for those who enjoy the art of paper crafting—or who want to learn it. This book contains 24 different origami projects that all relate to different Bible stories or topics. Each project is illustrated with clear, step-by-step directions. Each project is also clearly labeled with the suggested skill level, which range from beginning to intermediate. There are also little snippets of related Bible trivia accompanying each page.
Since I don't have any little kids to test it out, when my college students came home for the holiday, I gave them the book and a stack of origami paper (origami paper is fun and nice for these projects, but not essential), and put them to work.
One found the projects to be quick and simple (good for keeping kids quietly occupied during church services); the other is, unfortunately like her mother, and apparently a bit craft-impaired. It took her two or three tries to get some of the projects looking like the diagrams. Both found it enjoyable and said they would definitely use it in Sunday School or other lessons for younger children as both a teaching aid and reinforcement activity. They also thought some of their babysitting clients might enjoy Bible Origami.
About the Author
Todd Huisken is a licensed Marriage and Family Therapist in Irvine, California. He has a Bachelor's degree in Psychology from Brigham Young University, a Master's degree in Marriage and Family Therapy from the University of San Diego and has been in practice for 21 years.
He's a writer, a runner and a paper folder. Todd has been married to his beautiful wife for more than 26 years and they have three daughters and a son. In their free time, the Huiskens try to make Disneyland their second home.
Buy the Book
This post contains affiliate links, which means I may earn some money if you click on one and make a purchase. It will not cost you any extra, and I will be grateful for your support. Read the full disclosure here.