The Official Fablehaven Cookbook #Review
Publisher's Synopsis:
The Fablehaven house brownies are known for coming into the kitchen at night and baking delightful treats as a surprise for caretakers and their guests. Now, Fablehaven fans can enjoy nearly fifty wondrous recipes inspired by the world of Fablehaven. Each recipe includes a Fablehaven origin story and full-color food photography. Enjoy a selection of magical crafts like Wizard Slime and Vanessa's Invisible Ink. Bonus: also includes a few of Brandon Mull's favorite desserts.
Includes an original, never-before-published story about the Fablehaven woodland brownies by #1 New York Times best-selling author Brandon Mull
The Official Fablehaven Cookbook Review
If the recipes in this cookbook are any indication, Fablehaven has some seriously awesome brownies. Not only are these recipes fun and tasty (yep, we tested some!) for every day cooking, they are great ideas for themed parties, holidays, and other celebrations.
Our current faviorite is Olloch the Flutton's Caramel Biscuit Bars. I admit, I'm a fool for anything caramel, and this recipe has lots of luscious caramel, as well as chocolate chips and a buttery crust. And did I mention it's super easy.
These recipes are not fussy or complicated, but they are fun. This book is perfect for some kitchen-centered family fun, and many are easy enough for young cooks to tackle on their own.
In addition to breakfasts, snacks, desserts, and treats, there are also some non-food crafty recipes.
Whether you are a Fablehaven fan yet or not, this is a worthwhile addition to your cookbook collection. And I know cookbook collecting—I have more than a hundred in my collection.
As a bonus, and super fun for me, because I read cookbooks like other people read novels, there's a story about the brownies that you won't find in any other Fablehaven book.
So, use the links below and order your copy today.
This post contains affiliate links, which means I may earn some money if you click on one and make a purchase. It will not cost you any extra, and I will be grateful for your support. Read the full disclosure here.
Get the Book and Get Cooking!
Buy The Official Fablehaven Cookbook at Amazon.com.
About the Authors: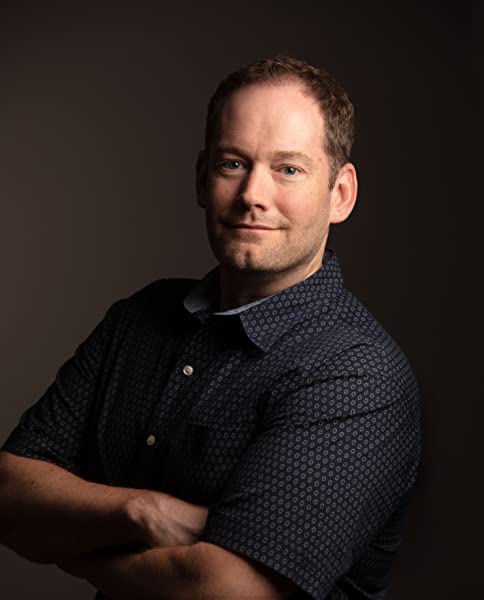 BRANDON MULL is the #1 New York Times best-selling author of the Fablehaven, Candy Shop War, Beyonders, and Five Kingdoms series. A kinetic thinker, Brandon enjoys bouncy balls, squeezable stress toys, and popping bubble wrap. He lives in Utah in a happy little valley near the mouth of a canyon with his wife, Erlyn, their eleven children, and some animals. Brandon loves meeting his readers and hearing about their experiences with his books.
CHERIE MULL is a mom of four who has always loved making and eating good food. After graduating with a degree in biology, Cherie worked in gene sequencing and pharmaceutical research before exchanging her lab coat for an apron. She now owns a thriving baking business, creating cakes and custom treats for weddings, birthdays, and other celebrations. Cherie and her husband, Bryson—Brandon Mull's brother—have been beta readers for the Fablehaven stories since the beginning, and she is thrilled to be a part of this new adventure.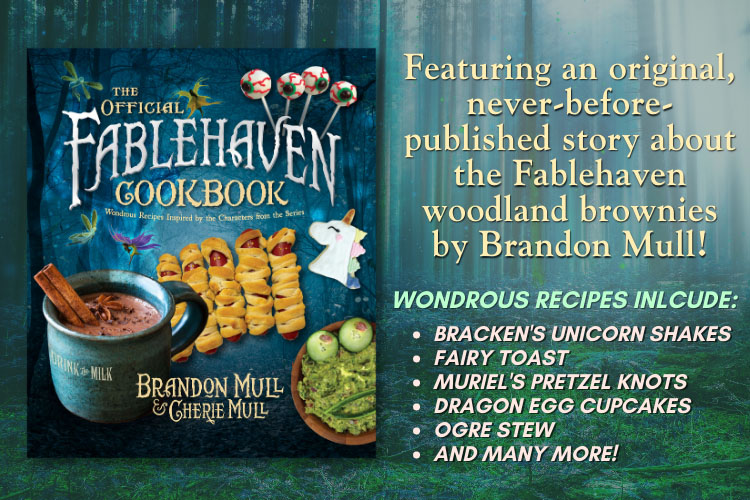 Find Brandon Mull's other books here.
I received a copy of this book in exchange for my honest review and opinion.