"Jane and Emma," A Bold & Moving Film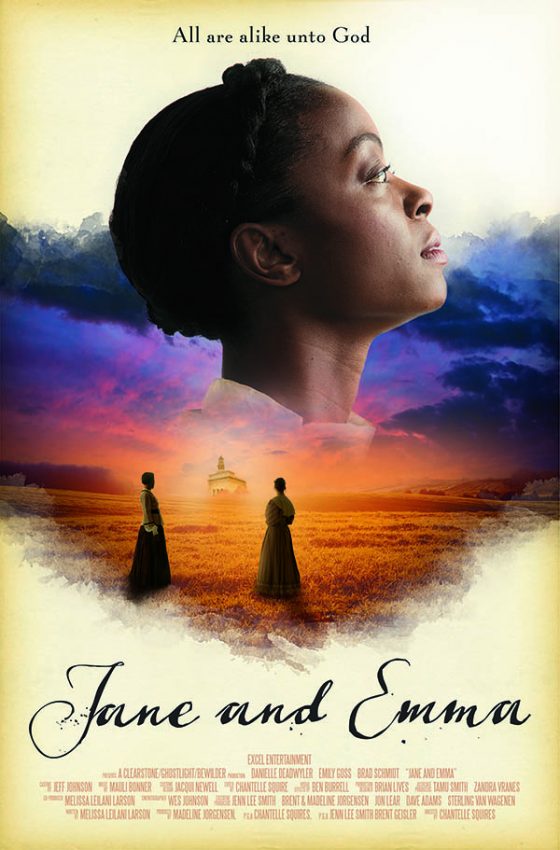 I had the opportunity to see Jane and Emma this week in preparation for the DVD release. This movie has been on my must-see list, even before it came out in theaters last summer. This movie is a fictionalized account of the relationship between Emma Smith, wife of the prophet Joseph Smith, and Jane Manning James, one of the early African-American members of the Church of Jesus Christ of Latter-day Saints.
Movie Summary
Jane and Emma is based on the life of Sister Jane Manning, one of the first black Mormons. She returns to Nauvoo to find Joseph Smith, her prophet and friend, has been assassinated. Jane spends a ceaseless night with his widow, Emma Smith, sitting watch over the body of the prophet as a whirlwind of loss and confusion leaves them wondering how either one of them will be able to move forward. Through the long night, Jane wonders if the prophet's promise to extend the blessings of eternity to her has died along with him.
The film explores the possible events of that night, including Jane's endeavor to remain among the Mormon people and Emma's struggle to cope with her heartbreaking loss. Poignant issues of racism and polygamy threaten to break their bond of friendship. In the end, will Jane and Emma have the courage to follow the path each believes they must take?