"Raised in the Kitchen" Leads to Quality Family Cooking Time #Review
Raised in the Kitchen Summary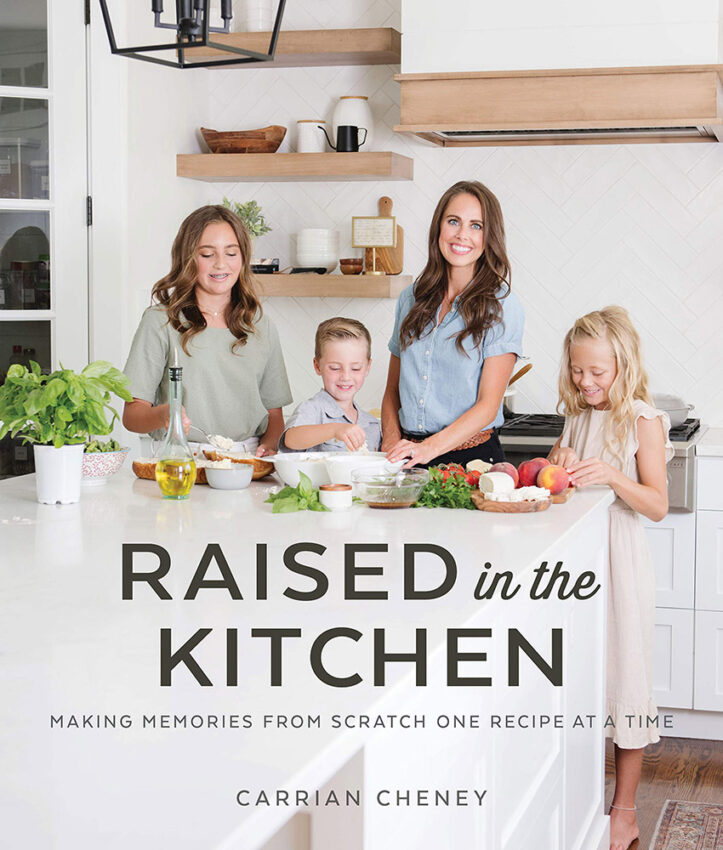 Carrian Cheney wanted to include her children in the kitchen from their earliest years. So from the time they were toddlers she looked for creative ways to develop her children's interest in cooking. She did it not only to teach them basic kitchen skills so they could be part of the solution when they were hungry but also to instill in them a joy of creating and presenting delicious meals, as her own mother had taught her.
From food prep to clean-up, this unique cookbook guides readers through every step, including meal lists and easy-to-follow recipes. And it features dollops of heartwarming family stories, insights, and kid-friendly food activities to keep young chefs focused on fun in the kitchen.
The book includes 75 recipes that begin with basics such as fried eggs, pizza dough, and baked potatoes. As readers learn new cooking skills, the recipes progress to guaranteed kid favorites like chocolate chip pancakes, steak fajitas, and apple dumplings. Ms. Cheney combines her recipes with tips to help home chefs master the art of cooking. She includes lessons on everything from stocking a pantry to proper kitchen etiquette and safety to how to add flair to a table setting. She even teaches how to coax a picky eater by tempting their tastebuds.
Raised in the Kitchen is a cookbook for parents and kids about much more than learning to love to cook. It's about bringing families together with cooking memories that will last a lifetime.
Raised in the Kitchen Review
This is a beautiful family cookbook. And by family, I mean that it's intended for use by the family. In addition to beautifully illustrated and clearly written recipes that cover everything from breakfast to dessert, Ms. Cheney includes mini-lessons and anecdotes from her own experience. My favorite of her anecdotes was "Bacon Equals Happiness." You'll have to check it out for yourself and see if you enjoy it as much as I did.
This book includes clearly written recipes, with easy-to-follow instructions, and ingredients you can buy at any major grocery store. While I love experimenting, I appreciate recipes that don't require me to scour the internet or visit a half-dozen stores in hopes of finding the ingredients.
I also particularly appreciated her encouraging reminder that mistakes are part of the learning process of cooking. Whether it's your young cooks who make mistakes (like when I once put whole cloves instead of ground cloves in a batch of cookies as a child) or whether you've accidentally discovered a new flavor of pasta sauce, those mistakes can actually serve as inspiration for continuing to learn.
If kitchen time with your kids is the to-do list, Raised in the Kitchen is a great way to learn as a family. Her recipes are simple enough for learning cooks, but not childish at all. Raised in the Kitchen is a wonderful way to build family time and introduce your children to some new tastes. And it's a great way to help them build the enjoyable skills of being an accomplished and confident cook.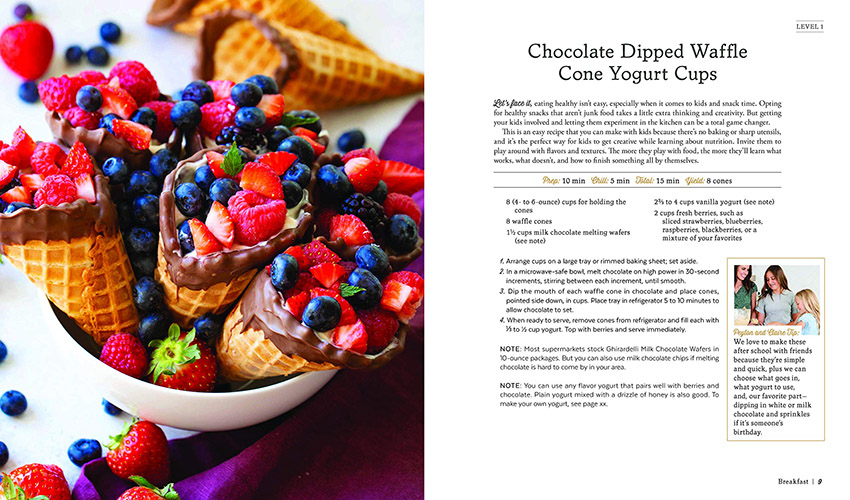 About the Author
Carrian Cheney blogs at "Oh, Sweet Basil" about her unique recipes and promotes her philosophy that spending time together in the kitchen is about more than eating a meal. She has developed, photographed and tested thousands of recipes. She and her husband, Cade, are parents to three children who learned very early that they all had roles in the kitchen and learning about food and meal prep was important to their family. While sometimes cooking with kids can be slower and certainly messier, the memories created and the skills learned will last a lifetime.
Buy the Book
This post contains affiliate links, which means I may earn some money if you click on one and make a purchase. It will not cost you any extra, and I will be grateful for your support. Read the full disclosure here.
Raised in the Kitchen by Carrian Cheney is available in paperback from Amazon.com
Raised in the Kitchen by Carrian Cheney is available in hardcover, paperback and eBook from DeseretBook.com