"The Christmas Doll" Shares a Life-Changing Lesson #Review
The Christmas Doll Review
I love Christmas stories and Christmas books. I think I have nearly 100 different Christmas books that are a part of our holiday celebrations. I've read them all, many more than once. The Christmas Doll, written by Jason F. Wright, and illustrated by Howard Lyon, is a welcome addition to my collection. This beautifully illustrated picture book, is based on a true story. It's a simple story, a scene that may be part of many family histories.
The story is a sweet one, and the illustrations are phenomenal. Howard Lyon's soft, but nearly photorealistic images, complement the story perfectly and enhance the story's placement in time.
It took place in the post WWII years. A family that, like many families then (and now), struggled to make ends meet, and more so to make sure there was at least one gift under the tree for each family member. Gail, the subject of our story, received a special gift of a brand-new doll. It was not a hand-me-down or from the thrift store, but brand-new.
And this book follows the story of Gail's relationship with her doll and the important life-changing lesson she learned from it.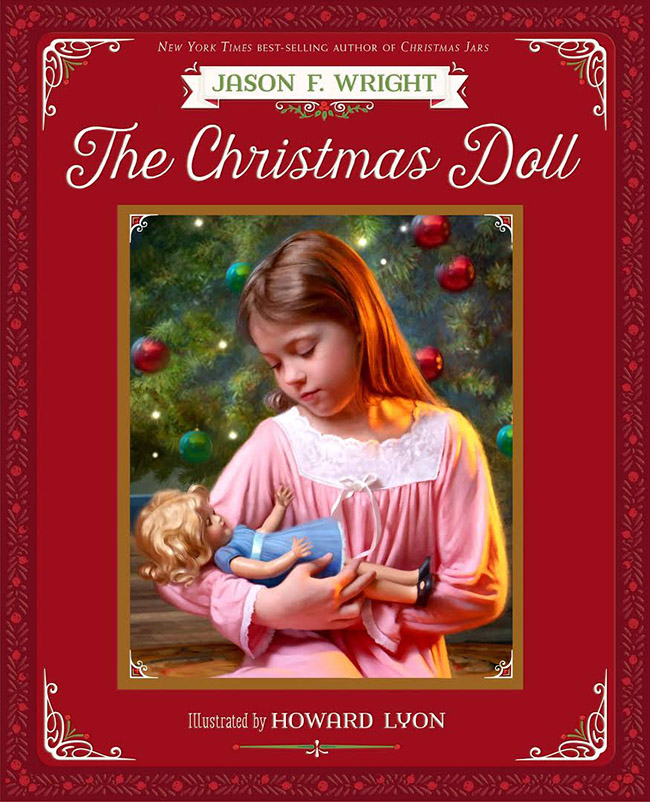 The Christmas Doll Summary
Christmas is fast approaching, but in the Saxton home, there is no money for gifts. Could there still be something special for Gail underneath the tree?

In The Christmas Doll, best-selling author Jason F. Wright shares a true story from the life of Gail Saxton Miller, billionaire businesswoman and owner of the Utah Jazz NBA team. But Gail's childhood was vastly different from her life now—facing poverty in the 1940s, the Saxton family made ends meet by turning their small home into rental apartments and made do with hand-me-downs and secondhand items.

However, their humble circumstances didn't stop the Saxtons from being rich in what mattered most: self-less acts of love, the rewards of a job well done, and the hope and renewal we can feel through Jesus Christ. All of these lessons come together at Christmastime, when Gail learns of love and sacrifice through a single, precious gift.

The Christmas Doll teaches a wise lesson about the true meaning of the holiday. Christmas isn't just about beautiful decorations or shiny, expensive gifts; it's about the miracle of Jesus to make old things new, revitalize our lives, and bring out the best in humankind to care for another.
If your family enjoys Christmas stories, The Christmas Doll by Jason F. Wright is one you'll want to add this year.
Buy the Book
This post contains affiliate links, which means I may earn some money if you click on one and make a purchase. It will not cost you any extra, and I will be grateful for your support. Read the full disclosure here.
You can find it on Amazon.com in Hardcover and Kindle.
You can also find it at DeseretBook.com in hardcover and eBook.