Photography & The Rule of Thirds
Do you want to be a better photographer?
Learn and use the Rule of Thirds and improve your photography.
When I am teaching photography workshops, I often hear people tell me how they don't want to have to follow the rules. That's great. Sometimes I don't follow the rules—but the difference is that I know the rules, know how and why they work—and I know when I can break them and have a photograph still "work."
The rule of thirds is one of the most basic principles of photography. To me, it's one of the simplest—and once you master the rule of thirds, it is almost a guarantee of well-composed photographs.
Before writing this post, I decided to do a little research to see how many photographs really were based on the rule of thirds. In addition to doing a little web surfing of some of my favorite photography sites, I picked up a couple of library books from the "greats" of photography
I was surprised to find that 96% of the photographs I analyzed employed the rule of thirds in their composition.  So, for those of you who think it's just some silly rule, it really isn't.
So, what is the rule of thirds?
The rule of thirds visually divides your photograph into a grid–like a tic-tac-toe board, though there is also a triangular version–and says that you place your main points of interest either on one of the intersections or along one of the lines, rather than place it in the middle of a photograph.  This doesn't just apply to photography.  It's a universal rule applied to paintings and other design work as well.  It's one of the most elementary rules of photographic composition, certainly one of the first I learned.  Well, that and keep the horizon straight so all the water doesn't run out of the ocean.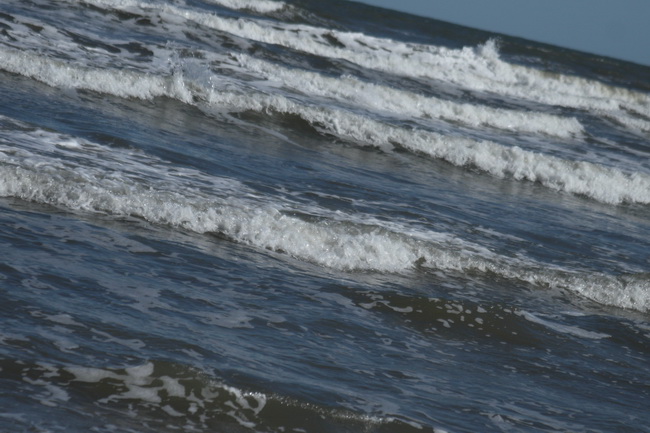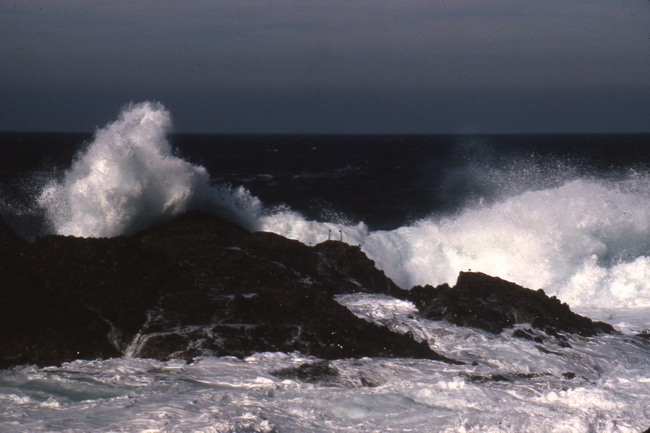 When you place your subject dead center in the photograph, it generally creates a very static composition.  Nature is not inherently symmetrical and so we find compositions that are not perfectly symmetrical to be more pleasing to the eye.  Placing your composition along these imaginary lines creates a sense of motion and interest in photographs.
And, no, it's not a hard and fast rule.  There are certainly times to break it, but before you can break it and do it well, it helps to understand it.
So, here are a few examples–these are all from my photo library, since we don't hold with breaking copyright laws here and publishing other photographers' work without their permission.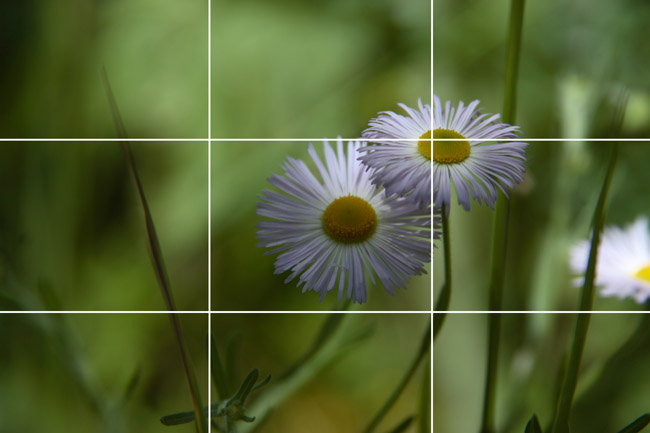 So, now your assignment for today is to go out and look at some of your favorite photographs and see how well they follow the rule of thirds.  I will admit that I was surprised that the percentage of published photographs was as high as it was.  Oh, and this does also apply to portraits, too.
Here's a random grab from my hard drive.  You'll notice in the first one that the eyes fall in the upper left and the line of the body goes down the left line, and the second one is just the opposite.  This isn't something I consciously think about when making photographs any more, but that may just be that I've been doing it so long.  At one time I did have a camera that had the grid in its viewfinder.  Many cameras do have this feature and it's a great help when you're starting out.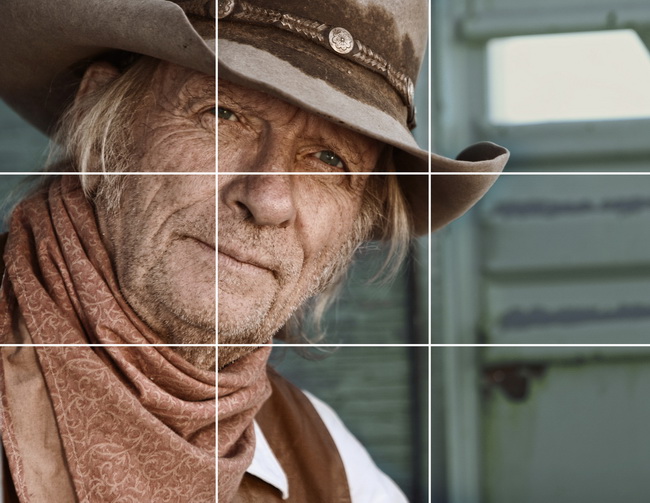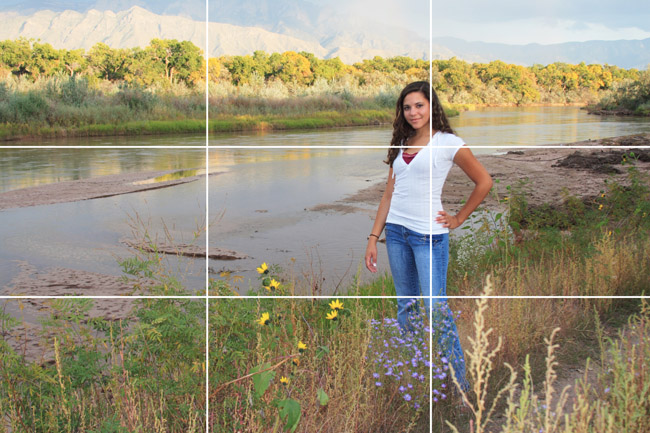 And once you've got this down, then we can talk about the Golden Mean which is a related principle and even cooler once you start seeing how it works in your art.  But we'll save that one for another day. Do you have questions? Suggestions or requests for future photography posts? Use the comment section below.