The Peter Potential: Discover the Life You Were Meant to Live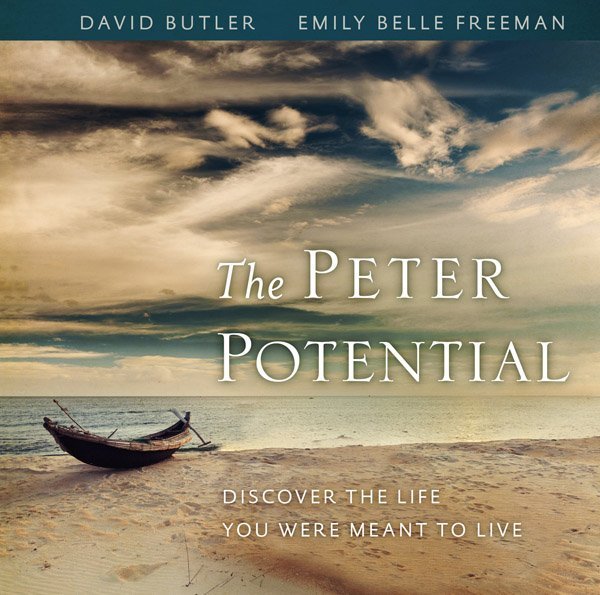 Have you ever wondered how such an insignificant man as Peter became so remarkable? The Bible is clear on this point: Peter saw himself as a simple fisherman—but the Lord saw him as a fisher of men, a leader among men, the one in whose hands He would place the keys of His kingdom.
Do you ever wonder how the Lord sees you? What potential does He see that you haven't?
I certainly have. I started reading The Peter Potential when I was in a particularly pondering state of mind, reflecting on my life and my direction and whether I was living up to my potential.
Perhaps for this reason, this book really resonated with me. It's a short volume, barely 100 pages and much of that is images with short passages of beautifully laid out and thoughtfully chosen messages to reinforce the idea that we can be—and should be—so much more than we allow ourselves to be.
I've read the New Testament more than once and spent a fair amount of time studying it over the years, so I thought I pretty much knew the story of Peter. And I do. To a point. The Peter Potential made me rethink the life of Peter. It's also inspiring me to rethink my own life. I'm not sure what the answers are yet, but I feel like I need to make some changes that will open me up to that potential this book talks about.
Scriptures and scripture stories are interspersed with inspirational quotes. In the beginning of the book, Peter is invited by the Lord to leave his nets and follow Him. And then the story ends with "What is holding you back?" It is a question that I have been pondering on ever since. I don't have all the answers yet, but I am working on eliminating the entangling nets from my life, one by one, to make sure I am ready to fully follow.
Each of the subsequent stories in the book presents a similarly probing question.
This is not a book that you would read once and set on the shelf. It is more of a self-assessment, a book to read over and over. Or perhaps it is, as it says on the end, a book to share, to pass along to someone else in need.
"As you turned each page, did someone come to mind? Someone you love. Someone in need. Could this message bring good into their life? Then pass it along, and multiply goodness."
Read The Peter Potential and Discover the life you were meant to live.
Buy the Book
This post contains affiliate links, which means I may earn some money if you click on one and make a purchase. It will not cost you any extra, and I will be grateful for your support. Read the full disclosure here.
The Peter Potential by Emily Belle Freeman and David Butler is available at Amazon.com
The Peter Potential by Emily Belle Freeman and David Butler is available at DeseretBook.com