How to Make An Awesome Slide Show

It's the end of the school year here and that means a raft of award banquets, recognition nights and celebrations. One thing most of these events have in common is a retrospective slide show of the year's activities. If you're the person who's been tasked with the job, it doesn't have to be daunting, overwhelming or boring.
Creating slideshows is one of my favorite photographic activities. I love having the opportunity to look over all the year's photos, sort and group them, and then find great music that sets the tone for the event and helps remind both participants and parents of all the fun they've had and the memories they have made together. I can't say how many slideshows I've made over the years, whether for school, church or family, probably close to 1000, if not more. I started making slideshows back when we actually used 35mm slides; it's easier and more fun in the digital age.
That said, here are some simple steps to follow for a slideshow that will be a hit.
Gather Your Slide Show Images
Whether you already have all the images, or whether you're collecting from class or team members start here. I send out a request 2-3 weeks ahead of time and send reminders until the deadline. How many and how often you remind is up to you. I allow people to share via Google Drive, DropBox, Email or flash drive. I create a master folder on my computer for all the images, and copy any from my own collection into the folder as well. Don't move your originals into the folder unless you don't plan to use them for anything else.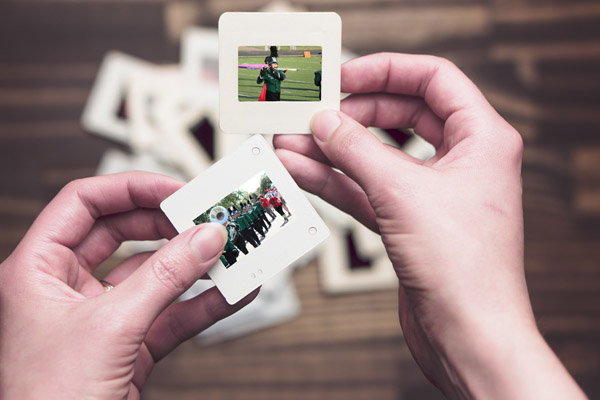 Organize Your Images
Create a sub-folder for each segment of your slideshow–or for each song if you are dividing images that way. Sort your images into the appropriate folders.
Once your images are organized, you can calculate show length. As a rule of thumb, most retrospective or celebration slideshows should run between 12-16 minutes. Anything longer and your audience will get bored, even when they are the stars. 12-16 minutes is 250 to 350 images.
I time most of my images to display on screen between 1.6 and 1.8 seconds each with a one-second transition. That may seem quick, but it's enough time to see the image without losing interest. Anything over 2 seconds on screen (unless the slide has text) will make your show feel like it's dragging.
If you have the ability to re-size images, you may want to make them similar size–images too small will look blurry and images too large will bog down your show. I use Photoshop to run an action that makes them all about 3000 pixels wide at Level 9 jpg.
Create Title Slides
Speaking of text on slides, once you have your general layout, it's a good idea to create title slides. Title slides should be simple and limited to only 3-5 words. The more text, the longer you must display them. You can create titles in an image-editing program or directly in some slide show programs.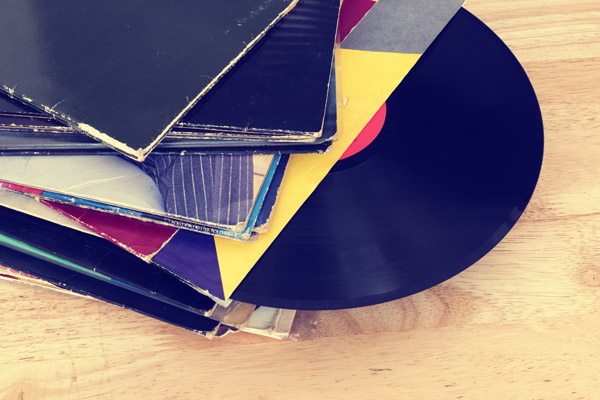 Choose Your Music
Your next step is to choose music for your show. Music is what really sets your slides apart and will convey the emotion of your show. There are many sources for digital music and you need to choose wisely. (Disclaimer: there are copyright guidelines involving music for public performance. If you have any doubts, please check with the appropriate legal counsel).
I am assuming you're creating a labor of love for the softball team, the school band or your sweetheart's birthday party and this is not a professional public performance, so want popular music and not royalty-free sources.
I mix upbeat danceable tunes with slower pieces. Varying your music keeps your show interesting. Too many ballads will bring everyone down.
When choosing music, consider your audience. Choose music that will be appealing to the primary age/interest group of your audience and you'll have a hit.
For my band shows, there needs to be a special "goodbye" song for the seniors. Also, having done this for a few years now, I've pretty much exhausted the standard list of "graduation" songs,. One of my rules of thumb, is that I only use clean versions. No explicit lyrics in my shows as I find that more appropriate for school, church and family events. But that's up to you.
These are this year's choices for my show. They were a hit–and I love the first three for end-of-the-year school shows.
Time of Our Lives by Tyrone Wells
Can't Stop the Feeling! By Justin Timberlake
To save you a little time searching, here's my go-to Amazon list.of graduation songs and my go-to Amazon list of "friend" songs.

Assemble Your Slide Show
My go-to program for Windows is ProShow Gold from Photodex. However, you can use any program you want.
I add the images one folder at a time in segment order and then add my music. ProShow Gold allows me to set motion effects for my slides such as pan and zoom, which adds interest to the show. You can see an example here. I can also vary the transitions between slides, which also adds some interest.
Once you've done this you may need to adjust your slide timing to match your music (I've been known to adjust songs in a sound editor). Once you're done, review your show and if you're happy, create your show file according to the directions of the software you've used.
And now it's time to enjoy your slide show!