Escape into Romance with The Gentleman and the Thief #Review
The Gentleman and The Thief Summary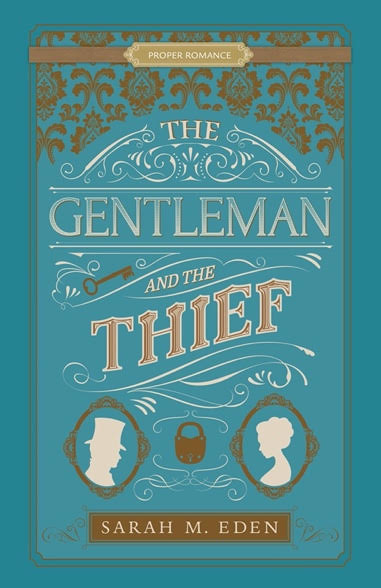 LONDON 1865

From the moment Hollis Darby meets Ana Newport, he's smitten. Even though he's from a wealthy, established family and she isn't, he wishes he could have a life with her by his side. But Hollis has a secret: the deep coffers that have kept his family afloat for generations are bare, so he supports himself by writing penny dreadfuls under a pseudonym. If not for the income from his novels, he would be broke.

Ana Newport also has a secret. Though she once had a place in society thanks to her father's successful business, bankruptcy and scandal reduced his fortune to nothing more than a crumbling town house. So Ana teaches music during the day, and at night she assumes the identity of the "Phantom Fox." She breaks into the homes of the wealthy to reclaim trinkets and treasures she feels were unjustly stolen from her family when they were struggling.

When Hollis's brother needs to hire a music tutor for his daughter, Hollis recommends Ana, giving him a chance to spend time with her. Ana needs the income and is eager for the opportunity to get to know the enigmatic gentleman. What neither of them expects is how difficult it will be to keep their respective secrets from each other.

When a spree of robberies rocks the city, Ana and Hollis join forces to solve the crimes, discovering that working together deepens the affection between them. After all, who better to save the day than a gentleman and a thief?
The Gentleman and The Thief Review
 The Gentleman and the Thief came across my desk at the perfect time—just when I needed an escape from our crazy every day. While not a formal series, this book is a nice follow-up to The Lady and The Highwayman and includes two "spin off" characters. We first met Hollis Darby and Ana Newport in the previous book, and they are the stars of Sarah M. Eden's latest. We also see a return of other characters from that book, this time in supporting roles.
One of the things I like about the Proper Romance series in general and Sarah Eden in particular is that the focus is on the story and not just on the romance. In addition, I like knowing I'm not going to come across objectionable content. I am comfortable recommending these books to all my readers.
I'm also a people person, so I like stories about people. I want to see my literary characters as people and not just characters. And Sarah M. Eden is a master of populating her books with three-dimensional people.
To add a little additional spice to this "series" of books, Ms. Eden has included alternating chapters of two different "penny dreadfuls" that parallel the main story. She builds suspense not just in one plot, but in three with this book. I found the "ghost story" to be cutely entertaining.
If, like me, you're ready to step out of the everyday craziness and escape into some intrigue and mystery for a bit, I highly recommend The Gentleman and the Thief.
About the Author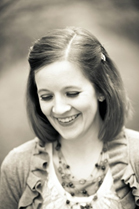 Sarah M. Eden is a USA Today best-selling author of historical romances. Her previous Proper Romance novel Longing for Home won the Foreword Reviews 2013 IndieFab Book of the Year award for romance. Hope Springs won the 2014 Whitney Award for "Best Novel of the Year," and Ashes on the Moor was a Foreword Reviews 2018 Book of the Year silver medalist for romance.
Combining her obsession with history and an affinity for tender love stories, Sarah loves crafting witty characters and heartfelt romances. She happily spends hours perusing the reference shelves of her local library and dreams of one day traveling to all the places she reads about. Sarah is represented by Pam Pho at D4EO Literary Agency.
Visit Sarah at www.sarahmeden.com
---
Buy the Book
This post contains affiliate links, which means I may earn some money if you click on one and make a purchase. It will not cost you any extra, and I will be grateful for your support. Read the full disclosure here.
The Gentleman and the Thief by Sarah M. Eden is available in Paperback and Kindle from Amazon.com.
The Gentleman and the Thief is also available from DeseretBook.com in Paperback and eBook.