Keeping a Promise is Not Always as it Seems — #Review
Promised Summary
Margaret Brinton keeps her promises, and the one she is most determined to keep is the promise to protect her heart…
Warwickshire, England, 1812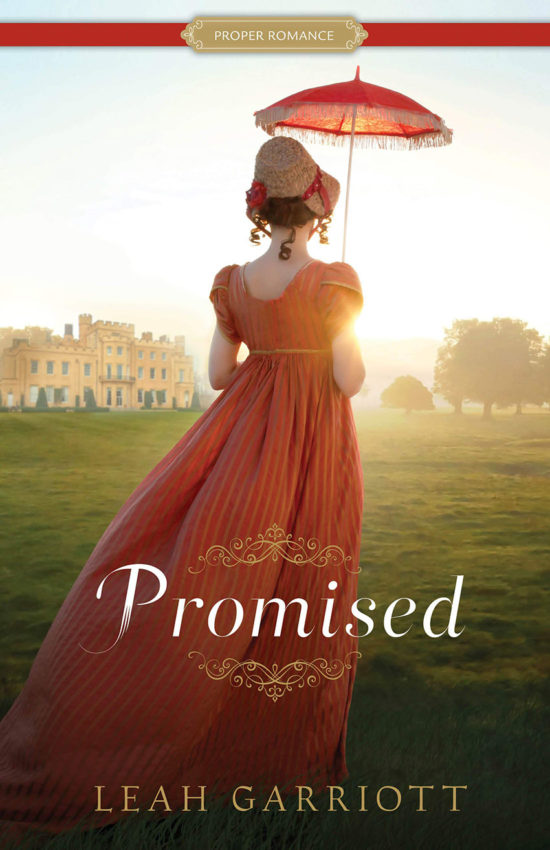 Fooled by love once before, Margaret vows never to be played the fool again. To keep her vow, she attends a notorious match-making party intent on securing the perfect marital match: a union of convenience to someone who could never affect her heart. She discovers a man who exceeds all her hopes in the handsome and obliging rake, Mr. Northam.
There's only one problem. His meddling cousin, Lord Williams, won't leave Margaret alone. Condescending and high-handed, Lord Williams lectures and insults her. When she refuses to give heed to his counsel, he single-handedly ruins Margaret's chances for making a good match–to his cousin or anyone else. With no reason to remain at the party, Margaret returns home to discover her father has promised her hand in marriage–to Lord Williams.
Under no conditions will Margaret consent to marrying such an odious man. Yet as Lord Williams inserts himself into her everyday life, interrupting her family games and following her on morning walks, winning the good opinion of her siblings and proving himself intelligent and even kind, Margaret is forced to realize that Lord Williams is exactly the man she'd hoped to marry before she'd learned how much love hurt. When paths diverge and her time with Lord Williams ends, Margaret is faced with her ultimate choice: keep the promises that protect her or break free of them for one more chance at love. Either way, she fears her heart will lose.
Promised Review
Promised is Leah Garriott's debut novel. It's a clean read in a Regency Romance. The book begins with an unusual premise, one I've not seen before in a novel of this type. A would-be matchmaker hosts a match-making week at her estate, inviting single gentlemen and ladies who may need a little nudge to find their future spouse.
This sets the tone for a witty and clever novel, one with enough humor to keep me laughing regularly. It's almost as if the characters don't take themselves too seriously. Most regency romances I have read have been more serious affairs, but I wouldn't mind more in this style. This book is also written in the first person, which can be difficult with multiple characters, but Ms. Garriott has executed this with ease.
While we know from the beginning that our heroine, Margaret Brinton, has made a vow to protect her heart and only choose a suitor who will not be able to stir her feelings, others seem determined to thwart her efforts.
The plot unfolds gradually throughout the book, without any incongruent jumps, or leaps of logic. And then finally at the end, all the pieces come together, and we understand why the characters have acted as they did.
While the plots and subplots were all nicely wrapped up, the end of the book (the last chapter) just felt like it fizzled out a bit. That notwithstanding, the book was a fun bit of escape on a cold and wintry day, and I'd definitely read Ms. Garriott's next book. As this was Ms. Garriott's debut novel, I will definitely be looking forward to her future efforts.
Buy the Book
This post contains affiliate links, which means I may earn some money if you click on one and make a purchase. It will not cost you any extra, and I will be grateful for your support. Read the full disclosure here.
Promised by Leah Garriott is available from Amazon in paperback and Kindle editions.
Promised is also available at Deseret Book in paperback.