Why We Fought Chronicles Amazing Everyday Heroes of WWII
Why We Fought: Inspiring Stories of Resisting Hitler and Defending Freedom Summary
The struggle to combat the Nazis during World War II encompassed front lines far beyond conventional battlefields. In a panoramic and compelling account, author Jerry Borrowman shares seven largely untold stories of people who undertook extraordinary efforts to defeat the Third Reich at enormous personal risk.
Some were soldiers like the Ghost Army. They were an eclectic group of former artists, actors, and engineers who engaged in top-secret tactical deceptions by staging ingenious decoy armies. Using inflatable tanks, radio transmissions, and sound effects, they were able to trick the Germans throughout the course of the war, often working close to the front lines of the fiercest fighting.
Some were ordinary citizens like William Sebold, a German immigrant and US citizen. He could have been a deadly foe, but instead chose the Allied cause. He was coerced by the Gestapo into becoming a spy in America. But instead he approached the FBI and offered to become a double agent. His efforts successfully helped bring down a dangerous German spy network that was dedicated to stealing industrial and wartime secrets and sabotaging America on home soil.

These dramatic and inspiring personal stories shed light on some of the darkest days of World War II and one of the most perilous times in human history. As the Nazis swept through Europe, citizens around the world faced an individual and national complex moral question: How do you respond to the tyranny and bloodthirsty madness of the Nazis? These are stories of ordinary men and women who would not surrender or compromise. They resisted and fought with total commitment for freedom and democracy despite the personal cost.
Why We Fought: Inspiring Stories of Resisting Hitler and Defending Freedom Review
Adventure, intrigue, and love of freedom are the themes of Why We Fought. Apart from Marlene Dietrich, these were all unknown heroes, at least to me. Jerry Borrowman has brought them to life in the pages of this new book. I remember hearing stories about the Ghost Armies, but most of the rest were new to me.
Mr. Borrowman's accounts are very detailed and thorough. He includes ample notes and footnotes at the end of the book for those wanting to know more. His writing style makes you feel you really know these people as people, and not just as Resistance Fighters. He seamlessly combines personal details with their brave  and daring exploits. This gives them a three-dimensional quality sometimes lacking in history books.
Combining the stories of their often incredible undertakings with biographical sketches that highlight the "ordinariness" of their lives makes these stories even more compelling. It makes me wonder how many more unknown heroes there are with equally amazing stories. Perhaps there will be a sequel someday.
I admit to a fondness for real-life spy stories (there's a family connection to the world of espionage that has fascinated me since my teen years), and this book reminds me of that quiet patriotism of those willing to make such sacrifices for their country.
While those profiled in this book all made it through the war without being captured by the enemy, all paid a high price for their actions, and lived with the constant threat of capture, exposure, and even death for themselves and their unknowing families.
Why We Fought should be on the reading list for history fans, military buffs, and those who enjoy stories of adventure and patriotism. The fact that they are all true makes it even better.
About the Author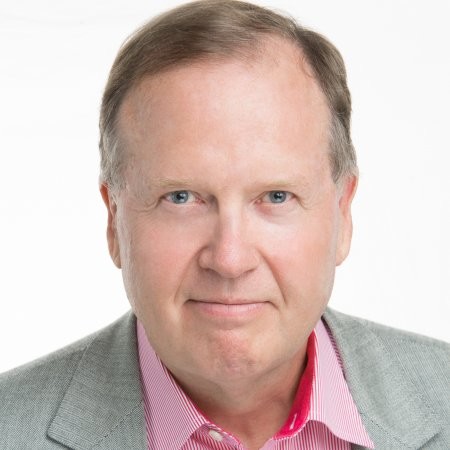 Jerry Borrowman is an award-winning author of historical fiction and nonfiction titles, including Compassionate Soldier and Invisible Heroes of World War II. He has written about the World Wars, the Great Depression, and the Vietnam War. He is the recipient of the George Washington National Medal from the Freedom Foundation at Valley Forge. Mr. Borrowman and his wife, Marcella, raised four children and live in the Rocky Mountains. You can visit Jerry's website at JerryBorrowman.com
Buy the book
This post contains affiliate links, which means I may earn some money if you click on one and make a purchase. It will not cost you any extra, and I will be grateful for your support. Read the full disclosure here.
You can buy Why We Fought by Jerry Borrowman at Amazon.com
You can buy Why We Fought by Jerry Borrowman at DeseretBook.com