The Trial of Porter Rockwell #Review
The Trial of Porter Rockwell Review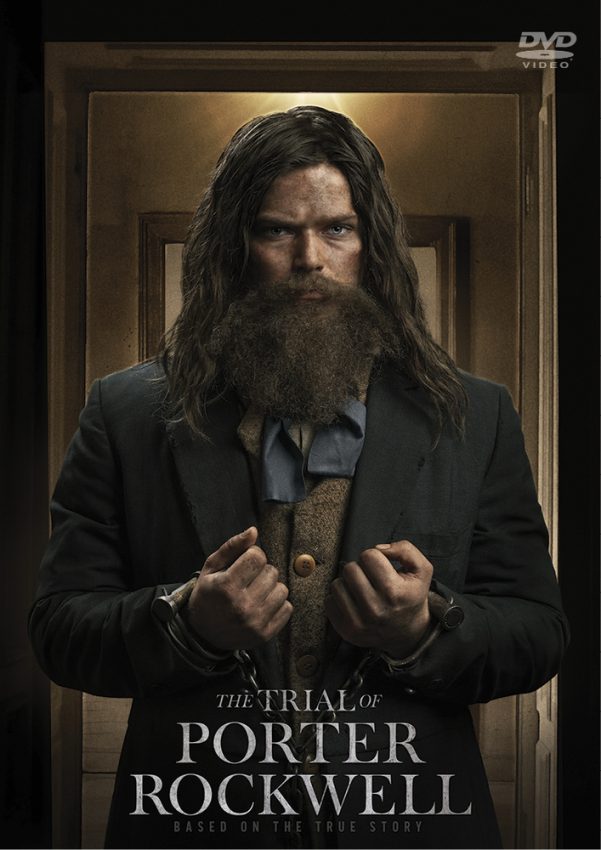 I'm not unfamiliar with Porter Rockwell. I've read and heard a bit about him over the years. But this is a story I had not heard before. Porter Rockwell is a bit of a Latter-day Saint folk hero, and I'm sure there's at least as much myth as truth floating around out there.
The opening scenes of the movie as prisoner Porter Rockwell is being transported by stagecoach set the tone for the man of integrity that Porter Rockwell purported to be. Throughout the film, he definitely remains true to himself, even though it may not be what many of us would think of as an upstanding citizen. Even on trial for his life, Rockwell says what he thinks and doesn't temper his words to please the judge, jury or prosecutor.
Because it was a short film, there wasn't a lot of character development. I think the filmmakers were perhaps relying on at least a cursory knowledge of this period of history. The participants in the trial fit both the time and the circumstances. The writers did an admirable job of setting the scene and creating that sense of tension of that political climate.
The Trial of Porter Rockwell would make a great starting point for discussions on discrimination, prejudice in our country's religious and political history. This short film (42 minutes) is the perfect length for a family home evening lesson or for a youth activity.
The Trial of Porter Rockwell Summary
Based on the True Story
When former Missouri Governor Lilburn Boggs is shot by an unknown assailant, rumors quickly spread that the Mormons are responsible for the attempted assassination of the controversial politician. Never a friend of the members of The Church of Jesus Christ of Latter-day Saints, Boggs had four years earlier issued the infamous extermination order that pronounced, "Mormons must be treated as enemies, and must be exterminated or driven from the State."
Rumors gain new momentum when recently excommunicated member John C. Bennett implicates the Prophet Joseph Smith and Porter Rockwell in the crime. Though these accusations are vehemently denied by Joseph and his supporters, arrest warrants are issued for the Prophet and his protector. Joseph's warrant is dismissed; however, Porter Rockwell, not yet thirty, is arrested. After spending nine months in jail, Porter is finally brought to court for a grand-jury hearing to determine if there is sufficient evidence to indict him—a hurdle the state of Missouri must clear to proceed with a full criminal trial. This taut courtroom drama brings to life the friendship of Joseph and Porter and the original story behind the larger-than-life, legendary Porter Rockwell.
Buy the Movie
This post contains affiliate links, which means I may earn some money if you click on one and make a purchase. It will not cost you any extra, and I will be grateful for your support. Read the full disclosure here.
The Trial of Porter Rockwell is available on DVD from Amazon here.  It also available from Deseret Book here.