Read a Cold War Spy's Fight for Survival in The Slow March of Light
The Slow March of Light Summary
Post-World War II Germany has been split in two. Not only has the entire country been divided between the Soviet Union and the Western European allies, its capital city of Berlin is also divided, and governed by the two factions. In the summer of 1961, a wall of barbed wire goes up quickly in the dead of night, officially dividing Berlin.
Luisa Voigt lives in West Berlin, but her grandmother lives across the border and is now trapped inside the newly- isolated communist country of East Germany. Desperate to rescue her grandmother and aware of the many others whose families have been divided, Luisa joins a secret spy network, risking her life to help bring others through a makeshift, underground tunnel to West Germany. Their work is dangerous and not everyone will successfully escape or live to see freedom.
Bob Inama was an outstanding university student with plans to attend law school when he is drafted into the US Army. Stationed in West Germany, he is glad to be fluent in German, especially after meeting Luisa Voigt at a church social. As they spend time together, they form a close connection. But when Bob receives classified orders to leave for undercover work immediately, he does not get the chance to say goodbye.
With a fake identity, Bob's special assignment is to be a spy embedded in East Germany. His undercover job will give him access to government sites to map out strategic military targets. But Soviet and East German spies, the secret police, and Stasi informants are everywhere, and eventually Bob is caught and sent to a brutal East German prison. Interrogated and tortured daily, Bob clings to any hope he can find—from the sunlight that marches across the wall of his prison to the one guard who secretly treats him with kindness to the thought of one day seeing Luisa again.
Author Heather B. Moore masterfully alternates the stories of Bob and Luisa, capturing the human drama unique to Cold War Germany as well as the courage and the resilience of the human spirit.
The Slow March of Light Review
The Slow March of Light is a masterful piece of fictionalized history. Weaving the true story of American soldier-turned-spy Bob Inama with the fictional account of West German resistance worker Luisa Voigt, Ms. Moore captures our hearts and our interest.
Heather B. Moore is a masterful storyteller who has refined the art of blending true stories into relevant historical fiction. I was not far into the book before I forgot that Luisa was a fictional character and sad at the end to not know of her fate, before I remembered she was not real.
Most of the book is spent on Bob's service, his time in the military, and his time as an undercover agent before addressing his capture and imprisonment. Initially, I thought that part of the story might be minimized, but after reading it, it was clear to me that she was able to provide the full effect of his time in the East German prison without greater length.
Stories such as these have a personal connection for me, so I read them with great interest and pondering. This story had more than a few heart-stopping moments for me, and I must admit to being surprised by events at the outcome.
Immediately after finishing, I passed this book along to my husband, who enjoys military history as well as suspense and intrigue.
I recommend The Slow March of Light to any fan of history, and anyone who wants to know more about the Cold War. It's also a good choice for readers of suspense and spy stories. This is a suitable book for teens and up. While there is no graphic violence, Bob's treatment in prison may be intense for some readers.
About the Author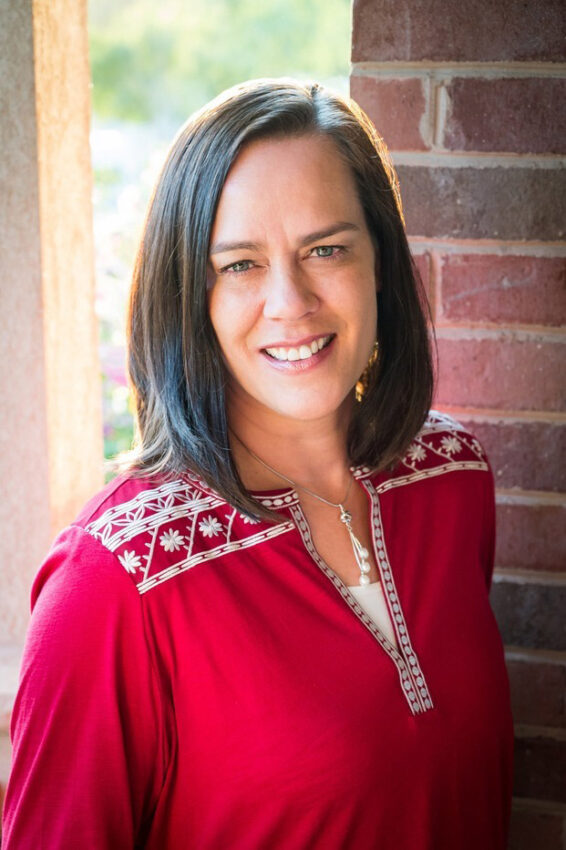 Heather B. Moore is a USA Today bestselling and award-winning author of more than seventy publications including The Paper Daughters of Chinatown. She's lived on both the east and west coasts of the United States, including Hawaii, and attended school abroad including the Cairo American College in Egypt and the Anglican School of Jerusalem in Israel. She loves to learn about anything in history and, as an author, is passionate about historical research.
Buy the Book
This post contains affiliate links, which means I may earn some money if you click on one and make a purchase. It will not cost you any extra, and I will be grateful for your support. Read the full disclosure here.
The Slow March of Light by Heather B. Moore is available from Amazon.com.
The Slow March of Light by Heather B. Moore is available from DeseretBook.com