The Key to Success is to be "Focused"
If you're going to be a champion, you have to be Focused. Olympic silver medalist Noelle Pikus Pace knows something about being focused, and she share those insights in her book.
Focused: Keeping Your Life on Track One Choice at a Time tells the story of Noelle's journey from high school athlete to Olympian, one lesson at a time.
She shares lessons on everything from overcoming devastating injuries, enduring loneliness and depression, learning to prioritize and maintaining her values under the pressure of international competition.
For those of you who aren't fans of the sport of skeleton, in 2005 Noelle Pikus Pace became the first American woman to win the Overall World Cup title in skeleton. Favored to win the gold in the 2006 Winter Olympics, she suffered a devastating injury and was unable to compete. The following year, she came back to win the World Championship by the largest margin in the sport's history and ultimately won a silver medal in skeleton in the 2014 Winter Olympics.
Focused feels like a conversation with a friend. Her style is warm and comfortable, like someone I could easily spend an afternoon with chatting on the back patio. It is also inspiring and thought-provoking. As Noelle shared her challenges and lessons learned, I thought about situations in my own life. I came away with a definite desire to re-evaluate and make some changes so I, too, could be more focused and achieve my goals.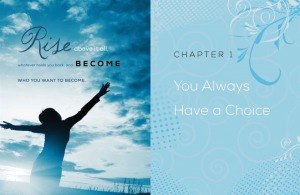 As has seemingly become Deseret Book's signature, the book is beautifully laid out with numerous photographs spanning Noelle's athletic career, and uplifting and inspiring graphic quotes accompany each chapter. I have to admit I would love to see some of them published as posters or even memes for online sharing.
Now that I have read it (twice!), I will be sharing it with my teens and the Young Women and their leaders with whom I work. I have also already used some examples from the book in teaching. The book has neither a self-deprecating nor a holier-than-thou feel. Noelle presents herself as an ordinary (albeit athletically exceptional) person who, just like the rest of us had to overcome challenges, many of which were internal to achieve her dreams.
Her examples and stories are easily relatable and her engaging style will appeal to readers and fans of all ages.
Buy the Book
This post contains affiliate links, which means I may earn some money if you click on one and make a purchase. It will not cost you any extra, and I will be grateful for your support. Read the full disclosure here.
Focused: Keeping Your Life on Track One Choice at a Time by Noelle Pikus Pace is available in a beautiful hardcover  or an audio CD at Amazon.com.