The Secret of the India Orchid #BookReview
The Secret of the India Orchid Summary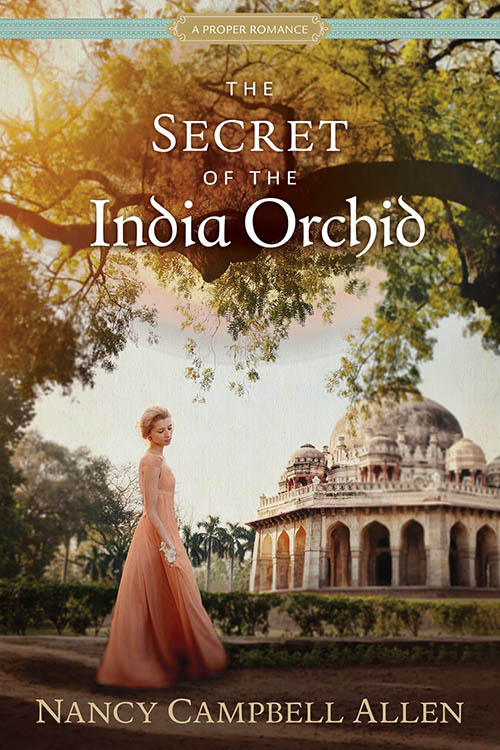 Anthony Blake is in love with his best friend's sister, Sophia Elliot. But his plans to court her are put on hold when he is forced to resume his role as an undercover spy for the Crown. A secret document listing the names of the entire network of British spies—including his own—has been stolen. To protect Sophia, Anthony cuts off all ties to her and exchanges his life as an honorable earl for the façade of a flirtatious playboy.
Heartbroken and confused, Sophia travels to India, hoping to find healing in one of the most exotic regions of the British Empire. But the exotic land isn't as restful as she had hoped. Instead, she finds herself embroiled in a mystery of a missing sea captain, a possible murder, and a plot that could involve the prince of India. And when Anthony appears at the British Residency, asking questions and keeping his distance from her, she is stunned.
She still loves him, and, in her heart, she knows he loves her too. But how can she rebuild her relationship with him if he won't confide in her? Does she dare offer her heart to him a second time, or will their love be lost under the India sun?
The Secret of the India Orchid Review
The Secret of the India Orchid is Nancy Campbell Allen's third entry in Shadow Mountain Publishing's Proper Romance Series. It is the story of a romance between Anthony Blake and Sophia Elliott, wrapped in a tale of intrigue and adventure. The story starts out a bit abruptly and I wondered if I were reading a sequel and I had missed the first one. The main characters seemed familiar and then I realized that they were a part of one of Ms. Allen's previous novels, which I reviewed a while back. Anthony Blake was the best friend of Sophia's brother, Jack Elliott in My Fair Gentleman, and you can read that review here.
As the story opens Anthony is preparing to ask his best friend for permission to formally court his sister, when he is pulled back into the service of the crown as a spy. Someone has stolen a critical document, known as the Janus Document which details not only the names of numerous British agents, but also details about their lives, their families and their associates. In an effort to protect Sophia and Jack, Anthony agrees to return to undercover life and departs, leaving Sophia with a puzzling and heartbreaking Dear John letter.
Fast forward two years and Sophia has decided to travel to India, hoping that a change of scenery will help mend her still-broken heart. Unfortunately, the very day she arrives a mysterious sea captain disappears, her host's safe is broken into and Anthony turns up. As Sophia becomes more drawn into the mystery, Anthony eventually decides to come clean with her, and in one of the book's more entertaining scenes, she does not believe his story.
This is another entertaining tale by Nancy Campbell Allen. While the main characters aren't quite as well-rounded as I would have liked, I would imagine it is partly because the author may have assumed readers would already be familiar with them from her previous novel.
I enjoy that the book is as much mystery (if not a bit more) as it is romance. I readily admit to enjoying romances that are not the sole point of the novel, but seem to come about as part of a larger story. The ending was not what I expected it to be. I was not expecting either the resolution of the mystery in the way it happened, or the events of the epilogue.
If you are a fan of light mysteries and/or the Proper Romance series (yay for clean reads), you will find this an enjoyable and quick read.
Buy the Book
This post contains affiliate links, which means I may earn some money if you click on one and make a purchase. It will not cost you any extra, and I will be grateful for your support. Read the full disclosure here.
The Secret of the India Orchid by Nancy Campbell Allen is available from Amazon.com in paperback, Kindle and Audio CD editions.