Scrumptious Summer Salads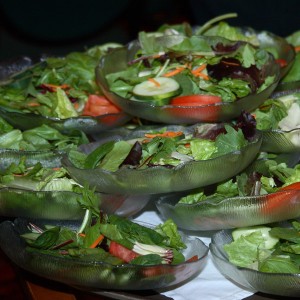 It's recipe time again.
I don't know how it is where you live, but school is out here now and regardless of what the calendar says, that means it's summer. Summer is the perfect time for a salad meal and we tend to eat salads for dinner several times a week in the summer.
Here are a couple of our salad favorites to help you keep it cool in the summer heat.
While the Kashi Salad and Spinach-Cranberry salads are great as sides, they also make a perfect lunch or a light dinner with a nice side of fresh homemade bread.
You can download the recipe cards by clicking on the links below each image.
Kashi Salad has been one of my favorites for years.  I found the recipe in a magazine, but then somewhere along the way I lost it so I had to re-create it from memory.  It's great for summer, has a bit of bite to it, depending on the salsa you use, and at our house, it disappears pretty quickly.  It's one of my favorite summer lunches.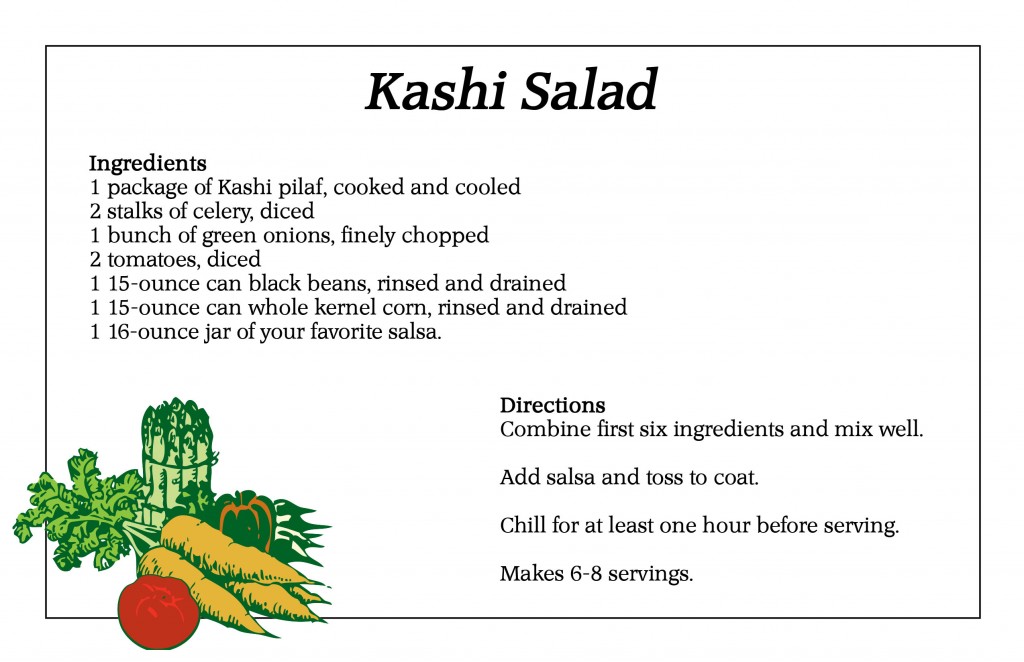 I discovered Cranberry & Spinach salad a couple of summers ago and it instantly became a family favorite.  Pretty interesting since I didn't think I could get my kids to eat Feta cheese.  Just the right blend of tangy and sweet makes this a great accompaniment to almost any summer dish (we eat it with fish a lot) or another easy and healthy summer lunch treat.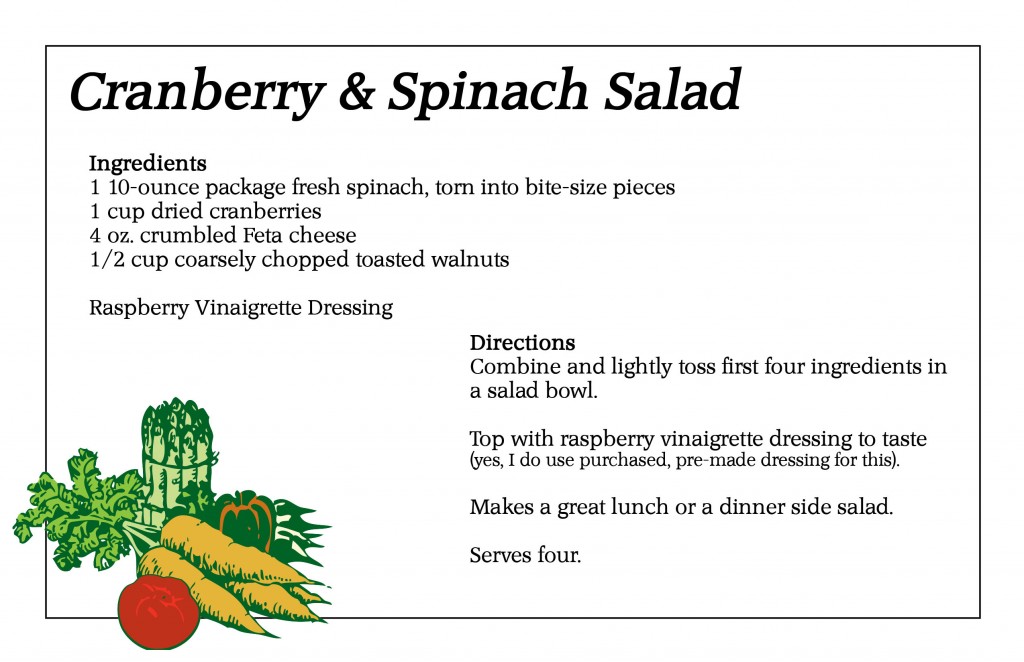 Is there actually anyone who hasn't had Ramen Chicken Salad?  This one has many names, but the one that comes up most often at our house is "gone."  The chicken makes it filling enough for dinner and the crunchy ramen noodles make it fun.
What's your favorite summer salad?  I'm always up for a new recipe.