Photographing Ireland: Favorite Images of the Emerald Isle
Eight days was not nearly enough for photographing Ireland. Even though we only planned to visit the southwestern corner of Ireland, an eight-day trip was still much too short for this Irish girl to visit and photograph the land of her ancestors.
I finally had the opportunity last spring to put my passport to use and visit Ireland when my youngest daughter's high school marching band planned to participate in St. Patrick's parades in Cork and Limerick, and that certainly was an event I didn't want to miss.
Rather than travel with her band, though, my hubby and I planned our own adventure, paralleling much of their trip, but allowing us the time and flexibility to see and photograph at our pleasure. I will readily admit to not being much of a tour bus traveler. Not being able to stop and photograph the sights makes me a little cranky. Thankfully, my husband understands that well.
We found a series of charming bed & breakfast inns and small hotels in nearly every city we visited. Irish B&B's are definitely the way to go, and far more enjoyable than the two nights we spent in hotels. It was so much more personal and we met so many lovely people as a result. That's not to say that the hotels we stayed in were anything but top-notch, clean and well-appointed. The smaller lodgings just felt more homey and comfortable.
We flew into Shannon (the band flew into Dublin and drove across Ireland in tour buses) and spent our first day at the legendary Blarney Castle, where I did indeed kiss the Blarney Stone.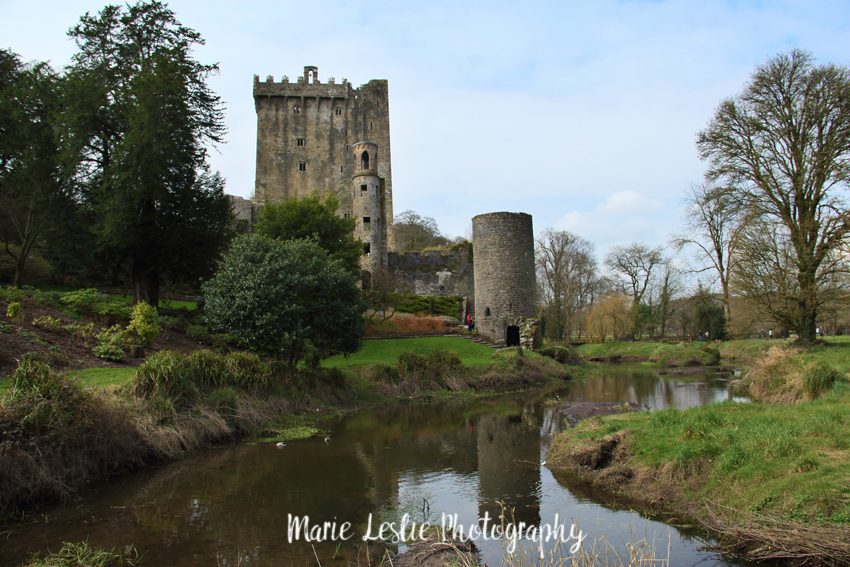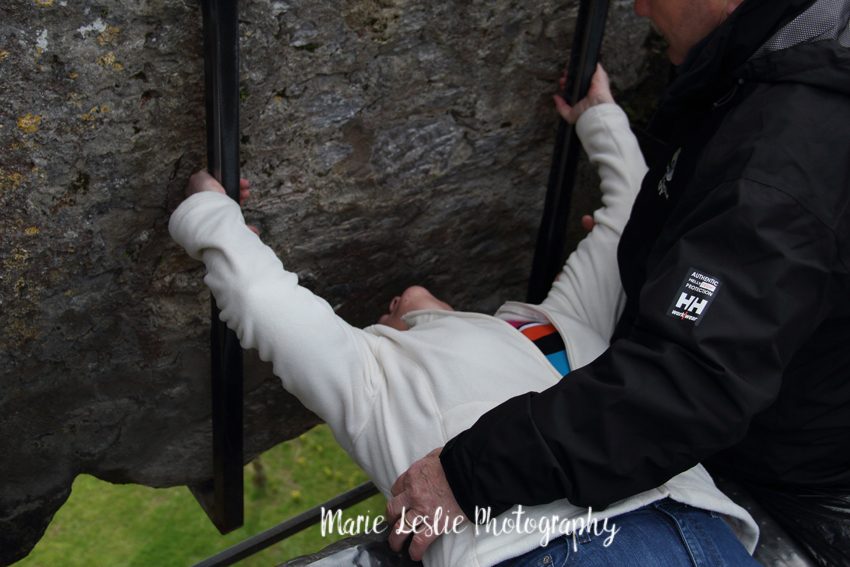 St. Patrick's Day in Cork
We stayed the next night in Cork at the Belvedere Lodge. Apparently, Google thinks there is more than one of these (yes, it took us somewhere else first—we call that "having an adventure") but the Lodge where we stayed was conveniently & coincidentally across the road from the Silver Springs Moran Hotel where our student was lodged. It's also right across the road from the River Lee. Our room was clean and spacious with a view of the courtyard and garden. We also had our first Irish breakfast here, and it definitely did not disappoint. When I return to Cork, I will be staying here again.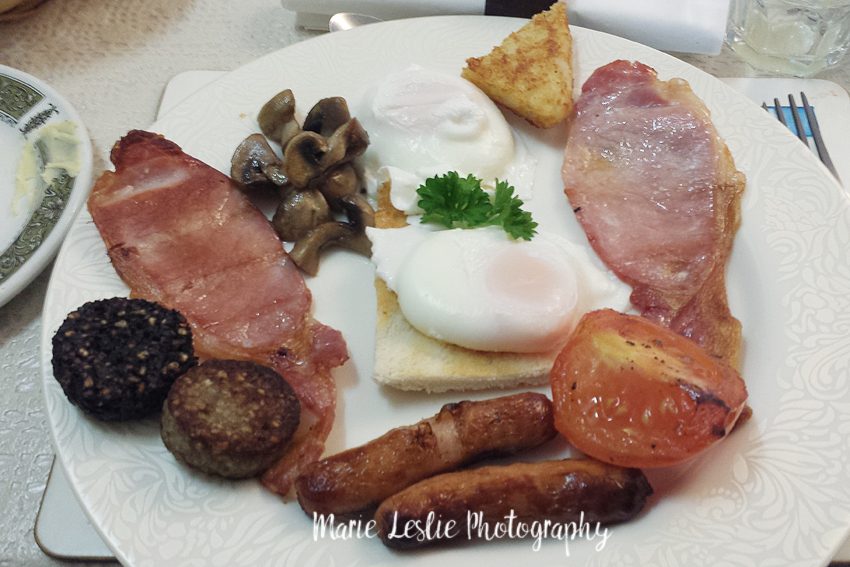 On our way to the Belvedere Lodge, we most definitely had an adventure. Google was being somewhat uncooperative and we found ourselves on the scenic tour of old Cork, which I really didn't mind until we got a flat in our rental car. We couldn't get ahold of our rental company (apparently the holiday started early) and so stopped into a local flower shop to see if we could get directions to a tire shop. Not only did we get directions, but the shopkeeper just hopped into our car and drove us right over to her trusted mechanic who replaced our tire for far less than we would have paid back home. Pretty much everyone we met on our trip was just as friendly and welcoming, and just as helpful.
The following day, being St. Patrick's Day, we spent the morning wandering through Cork and the afternoon watching the Cork St. Patrick's Day parade. I had not realized before we arrived that 2016 is the Centenary of the Uprising, and so it was a particularly significant occasion. I took advantage of the opportunity to greatly update my knowledge of Irish history. While I know much of the culture and bits and pieces of the history of my great-grandparents who all emigrated from Ireland in 1890, I do not nearly know enough about Irish history. I think learning the history and culture of other countries is one of the primary reasons I love for traveling abroad.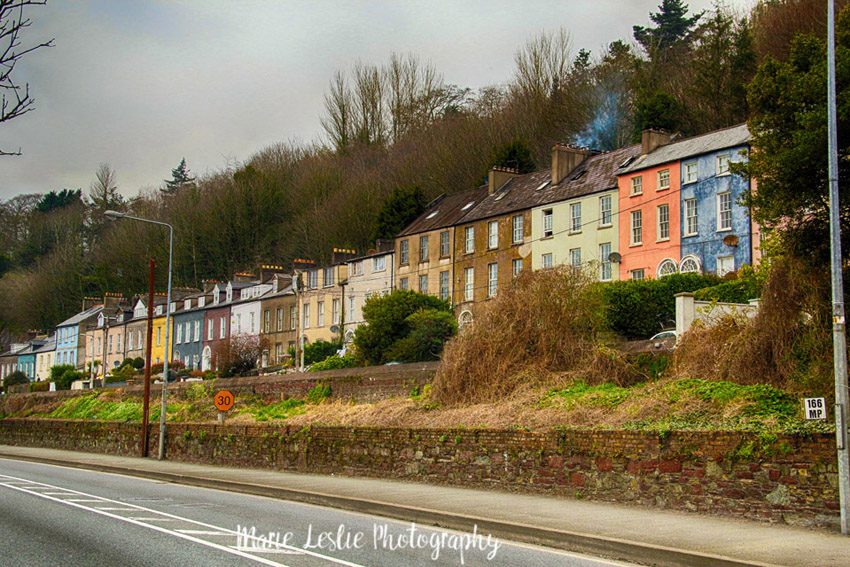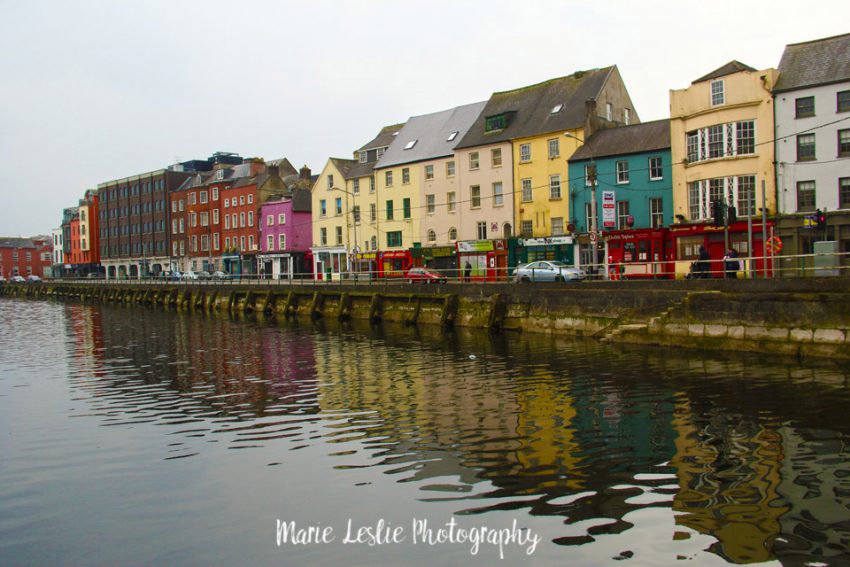 Off to Killarney
From Cork, we traveled on to Killarney, and spent a day traveling the ring of Kerry, with its stunning views of random castles, wandering sheep and the beautiful Irish coast. We finished our day with a jaunting cart tour of Killarney National Park. This also is on my list for a return visit, partially because we arrived 10 minutes too late to tour the beautiful Muckross House. I was sad.
But our other explorations of this beautiful park made up for the day and we even came across a bagpiper in the forest.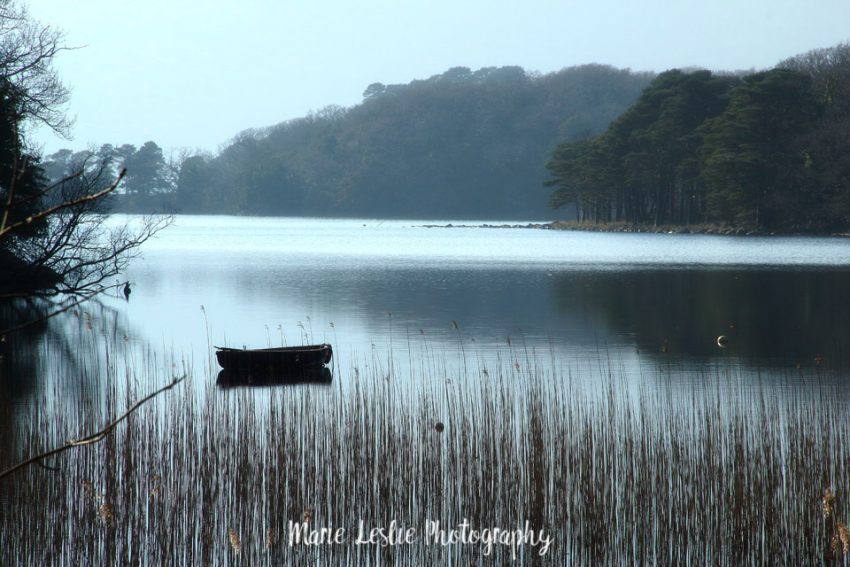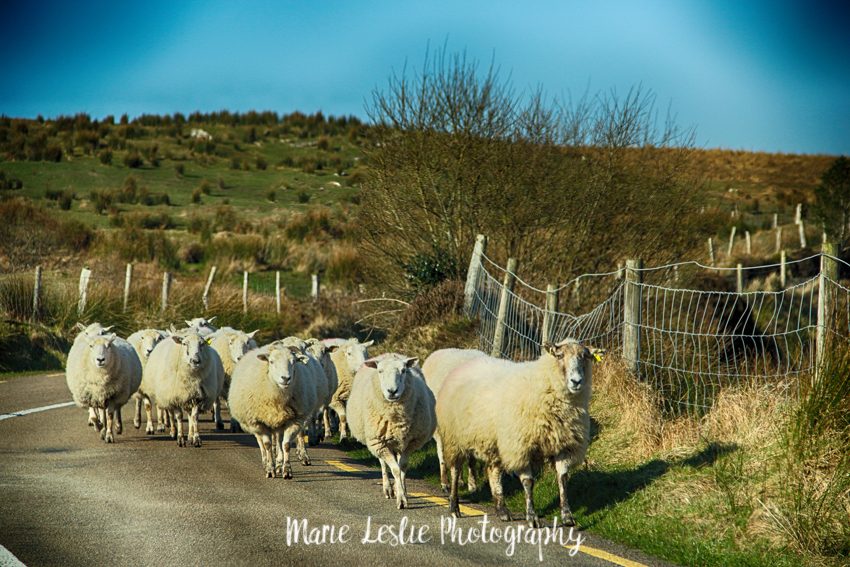 In Killarney, we found the Ardree House, another charming lodge. Our rooms there were comfortable, light and bright with a nice sunset view, and just a couple minutes walk from the center of town. Our hosts also gave us excellent recommendations for dining and sightseeing.  One of my favorite stops in Killarney was Granda Charlie's Auld Sweet Shop.
The Cliffs of Moher
From Killarney, we traveled on to the famed Cliffs of Moher. Fans of The Princess Bride will recognize these beautiful cliffs as the "Cliffs of Insanity." And from the Cliffs of Moher it was on to the Burren. I have been told that the otherworldly landscape of the Burren—and it is unlike anything else in Ireland—served as inspiration for J.R.R. Tolkien's novels. It's definitely a place I'd like to explore more and photograph more extensively. I was particularly looking forward to my visit to the Burren as some years ago I had read a series of mystery novels set in the Burren of the Middle Ages and wanted to see it for myself.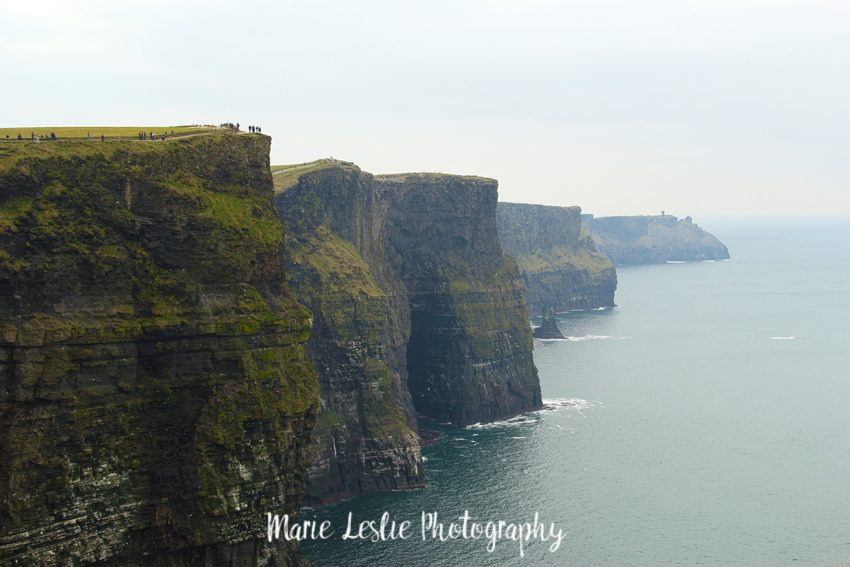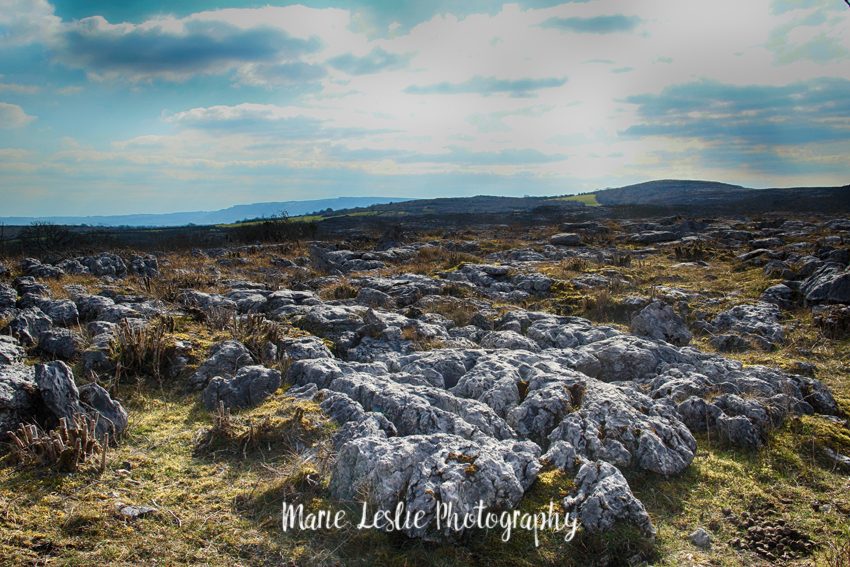 The photographs you see in this article were all taken by me and many of them can be found for purchase in my Ireland gallery here.
Find Part 2 of my Ireland adventures here with more lovely photographs —including my two favorite images from the trip.