My 10 Top Blog Posts of the Year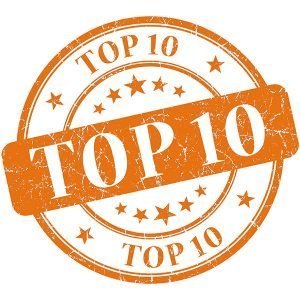 As we come to the end of another year, it's that time when we look back at how we've done. While I have always followed the traffic stats on my website, I didn't always analyze them as much as I should have. Well, I changed that this year, and I admit to being rather intrigued by this year's 10 top blog posts.
They're a very diverse group, but  they cut across my varied field of interests. I would say my 10 top Blog Posts for this year are a good representation of how I spend my time, personally as well as professionally.
So, without further ado, here are my 10 top blog posts for 2018. To read any of the posts, click on their title or image.
Does public speaking terrify you? I have to confess that I LOVE speaking. Yes, I am one of those crazy ones. I gave my first public address in Sunday School at the tender age of 5 (I gave a talk about Old Testament prophets in case you're wondering what 5-year-olds talk about in Sunday School), and I've loved it ever since. This post shares three of the most basic principles of speaking that will help you speak successfully and hopefully relieve some of the anxiety you may feel.
I have been a library lover since childhood, even when I got in trouble there (I explain it in the post). Libraries have certainly evolved over the years and now, there are so many more things you can do and learn and experience at your public library. Have you checked out your library lately?
I spent many years as a youth leader at my church. The young women are divided into three classes, and these downloadable graphics for each class have been a consistent hit since I first published them.
Being a photographer, I inherited all the family photos. Only my family photos were slides. It's not as simple as it used to be to have prints made from slides, so I started scanning them to add to my library and share with my sisters. Here's how you can save a bundle and get great results scanning slides.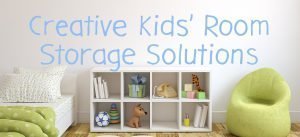 What parent doesn't wish for more storage for all their kids' stuff? This guest post offers some great creative solutions for keeping your children's spaces organized.
I love family history. You might even say I am slightly obsessed with my genealogy (my husband certainly does!). I delight in learning about my ancestors and finding those who might otherwise be lost to history. I'm sure it has something to do with my background in investigative journalism. I do love a good mystery. And for the family history lovers in your tree, this template does make a cool gift.
Personal and professional improvement is my business, so I am happy to see this post on the 5 F's you need to be a complete success is being well-read. It's always nice to know when I write something that someone actually finds inspiring.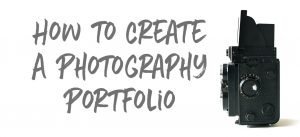 I've been a professional photographer since my college years. I've also mentored many aspiring pros, and I know what a challenge creating your first photography portfolio can be. As a result, I wrote this tutorial post to help other photographers get started with a portfolio that showcases their talent and can help them establish themselves in a highly competitive industry.
Communication is my stock in trade. I am on a quest to help people communicate more clearly and effectively in both their business and personal lives. This post offers some helps for improving those skills. By the way, I am always available for communication coaching and consulting, and for speaking on effective communication at your next event.
I keep hearing that business cards are obsolete, but the stack on my desk, and the ones I add to it after every event, are certainly evidence that business cards are still very relevant. The key to their effectiveness, though, is what you do with them after someone gives you one.  This post is all about how to make sure they don't become a paper mess in your office.
So here you have my 10 top blog posts for this year. What would you like to see next year at Marie Leslie Media? How can I help educate, inform and help you achieve success here on the blog?