Can Georgana's Secret Remain Safe at Sea? #Review
Georgana's Secret Summary
Like most young girls of the era, Georgana Woodall dreamed of beautiful dresses, fancy balls, and falling in love. But when her mother died unexpectedly, she could no longer endure life under the guardianship of her abusive grandmother. To rescue her, her sea captain father hid her aboard his ship disguised as his cabin boy, "George."
In this way, Georgana and her father successfully hid their subterfuge for some years at sea.
Lieutenant Dominic Peyton has no time in his life for love, not with his dedication to His Majesty's Royal Navy claiming his full attention. Determined to prove himself to his new captain, he strives to be an exemplary officer and leader. When he sees the captain's cabin boy, George, being harassed by the crew, he puts a stop to it and takes the boy under his wing. After following a number of clues, Dominic realizes that George is really a woman. Dominic realizes that revealing the cabin boy's secret would endanger her with the rowdy crew. So, Dominic keeps silent and hides his growing affection for her.
Georgana is quickly losing her heart to Dominic's compassion and care but is convinced nothing can come of her affection. She decides she cannot continue to live in hiding on the sea, and having already missed too many seasons in London, her chances of being welcomed back into polite society and finding a suitable husband have slipped away. How can Georgana find peace and return to living as herself?
Georgana's Secret is about two hearts yearning to find a safe harbor, and possibly, a lasting love.
Georgana's Secret Review
Being a story of adventure on the high seas, this book has more action and even physical conflict than a typical Regency-era romance. While it definitely falls into the romance category, I enjoyed the action and intrigue that made up both the main storyline and the subplots. As I read I became increasingly intrigued to see how the story would develop and come to its inevitable conclusion. While we generally know how a romance is going to end, this one kept me guessing on the details.
I'm often a speculative reader, trying to suss out what might happen next and see if I can outguess the author. But I was not successful with Georgana's Secret. I could not guess how "George" would safely and successfully transition back to Georgana. Nor could I guess how she would get her inevitable happy romantic ending.
In addition, the author did an admirable job of fleshing out the supporting characters and creating additional tension, romantic and otherwise, throughout the book. This is my first novel from Ms. Hawks, and I look forward to enjoying more of her work.
Georgana's Secret was an enjoyable escape to the time of swashbucklers and sailors, where once again as with other books in the Proper Romance family, the emphasis is more on story than on romance. While I enjoy a good love story, I enjoy them even more when there is more to the story than romance. Georgana's Secret definitely fills the bill on this one.
About the Author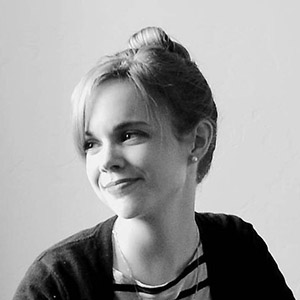 Arlem Hawks began making up stories before she could write. Living all over the western United States and traveling around the world gave her a love of cultures and people and the stories they have to tell. She has a bachelor's degree in communications, with an emphasis in print journalism. Ms. Hawks lives in Arizona with her husband and three children. Learn more about Arlem Hawks at her website here.
Buy the Book
This post contains affiliate links, which means I may earn some money if you click on one and make a purchase. It will not cost you any extra, and I will be grateful for your support. Read the full disclosure here.
You can purchase Georgana's Secret by Arlem Hawks from Amazon.com.
You can buy Georgana's Secret by Arlem Hawks at DeseretBook.com.