Dragonwatch 3: Master of the Phantom Isle #Review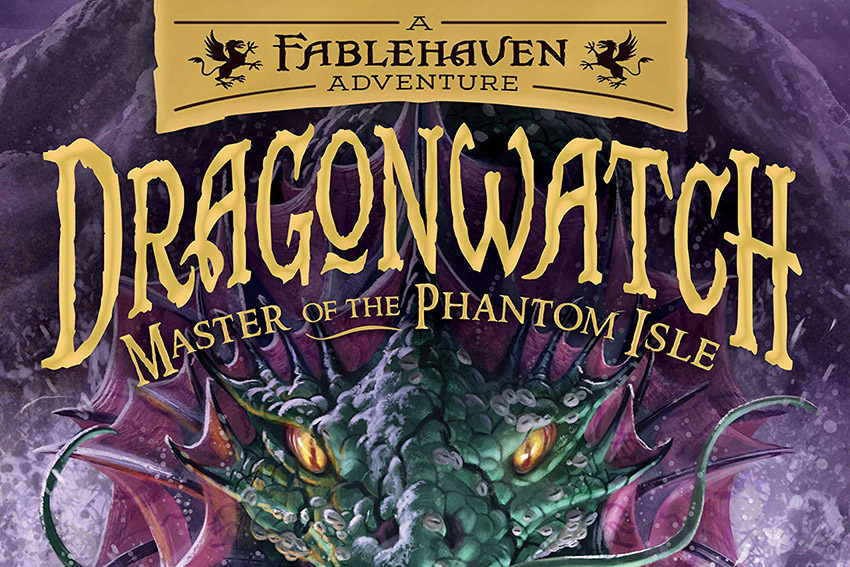 Dragonwatch 3: Master of the Phantom Isle Review
As the name implies Master of the Phantom Isle is the third installment of this sequel/not-a-sequel series to Fablehaven. Brandon Mull is a master of the fantasy world, and this just might be his most compelling book in the Dragonwatch series.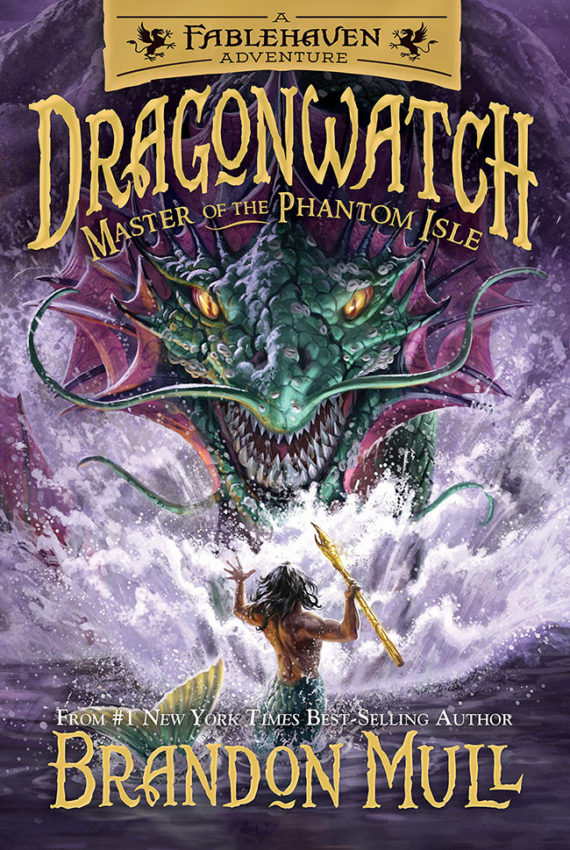 This story is more complex than its predecessors, which makes sense since the threat is even greater now than in the first two books. Kendra and Seth don't waste any time plunging into their latest adventures. And the whole story is complicated by Seth's lack of memory.
Seth has been cursed by the "Key of Forgetting" and now he isn't sure who he should trust, including his sister Kendra. These twists help to increase the tension of the story. It's a bit slower read than the previous volumes—but that's ok, it just means the adventure lasts longer.
While you could read just this book and find it enjoyable, you'll really want to start with book 1, Dragonwatch: A Fablehaven Adventure, to get the full effect.
For adolescent and adult lovers of fantasy adventure, this is a don't miss series, loaded with intrigue, adventure, suspense and humor.
Definitely read these in order, though you could just read this one.
Dragonwatch 3: Master of the Phantom Isle Summary
In the third book in the Dragonwatch series, Kendra leaves the timberland dragon sanctuary of Wyrmroost and travels to the other side of the world to a new and aquatic dragon preserve that teeters on the brink of being overthrown in the ongoing global dragon uprising.
The dragons have formally declared war on anyone who stands in their way of freedom and unrestrained power. With every dragon sanctuary that falls, Celebrant, the Dragon King, comes closer to his goal of world domination. No single mortal or creature can stop Celebrant. Kendra will need to raise an army of friends and allies to accomplish her mission to thwart Celebrant because her brother Seth and her closest ally, Bracken, are missing.
Cursed by the Key of Forgetting, Seth's memories of his past—his relationships, experiences, and who he really is—are gone. For now he will align with his new mentor, Ronodin, the Dark Unicorn, who brings him to the Phantom Isle, the secret gateway to the Underworld. Though not formally a prisoner, Seth is heavily influenced by Ronodin, who wants to use him and his special Shadow Charmer powers for his own dark ends.
Seth and Kendra have braved the Fairy Queen, battled the Demon King, and survived the Dragon King during the dragon uprising. Now alone, Seth will face a new dark foe: the Underking—the ruler of the "undead": the zombies, skeletons, and restless wraiths who tirelessly serve their dark master. He will find himself in bondage to the Underking and obligated to complete nefarious tasks for him.
Also on the Phantom Isle, but imprisoned, is Bracken, who claims to be a unicorn, the son of the Fairy Queen, and a former friend of Seth. Bracken and Kendra try to remind Seth about his past, but, unable to access his memories, he isn't sure who to believe. For now, he will use his newly discovered magical abilities, which could be a game changer in helping Ronodin create chaos.
In this new fantasy adventure, Dragonwatch: Master of the Phantom Isle, readers travel to a ghost island, a mermaid city, and a dangerous archipelago as they meet new fantastical characters and get reintroduced to old friends from Fablehaven. As power shifts back and forth from the forces of light and dark, who will gain the ultimate advantage to win the epic dragon war?
Buy the Book
This post contains affiliate links, which means I may earn some money if you click on one and make a purchase. It will not cost you any extra, and I will be grateful for your support. Read the full disclosure here.
Dragonwatch 3: Master of the Phantom Isle, by Brandon Mull is available in Hardcover, Audio CD and Kindle from Amazon.com.
You can also find it at Deseret Book in Hardcover, Audio CD and eBook.