Cookies for Breakfast, Pizza for Dessert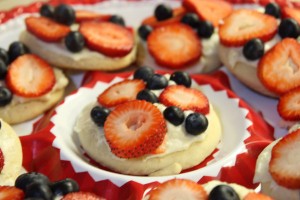 Next week for Independence Day, our ward will hold a potluck breakfast (and water fight).  I'm not a lover of breakfast foods, so it's always a challenge for me to find something delicious to bring that isn't some kind of egg or sausage casserole, but isn't just a boring bowl of fruit or package of muffins.
A friend sent me a link to some yummy looking fruit pizzas made with cookies and suggested we put red and blue fruit on them in honor of the holiday. I wish I could find the link, so I could give credit to the original poster, but since the recipe wasn't original to her either, I guess we'll just have to go with what we've got.
These cookies are about as easy as they come.  You can use any kind of sugar cookie you want–purchased from the bakery, slice-and-bake cookies or even make them from scratch. Yes, I did make my cookies from scratch.  I just got a sugar cookie recipe from a friend who got it from her friend and I wanted to try it out.  Besides, I don't really like grocery store sugar cookies.
It's such an easy process.
You need about 3 dozen sugar cookies, one 8-ounce package of softened cream cheese, 1 cup of powdered sugar, 1 tablespoon of lemon juice and 1 teaspoon of lemon zest. You'll also need a package of fresh strawberries, sliced and a package of fresh blueberries.
Beat the cream cheese with the lemon juice and lemon zest, then add the powdered sugar.
Frost the cookies with the cream cheese, slice the strawberries and top the cookies with strawberries and blueberries.
Yes, it's that easy.
Yes, you can use other types of fruits or berries. I've seen strawberries and blueberries with Kiwi; I've seen strawberries and raspberries. So, whatever strikes your fancy, use that.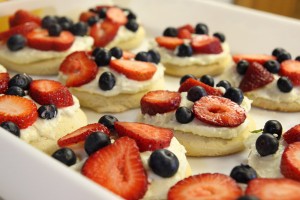 And, to make your life easier–Downloadable recipe cards for both the Fruit Pizzas and the Sugar Cookies. Enjoy!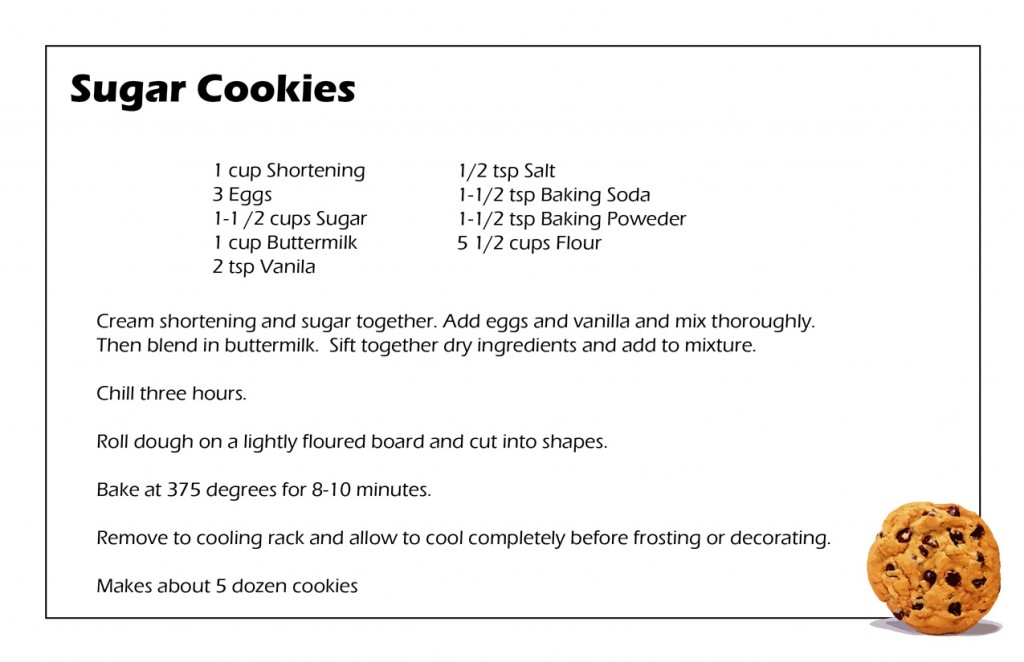 [wpdm_file id=11]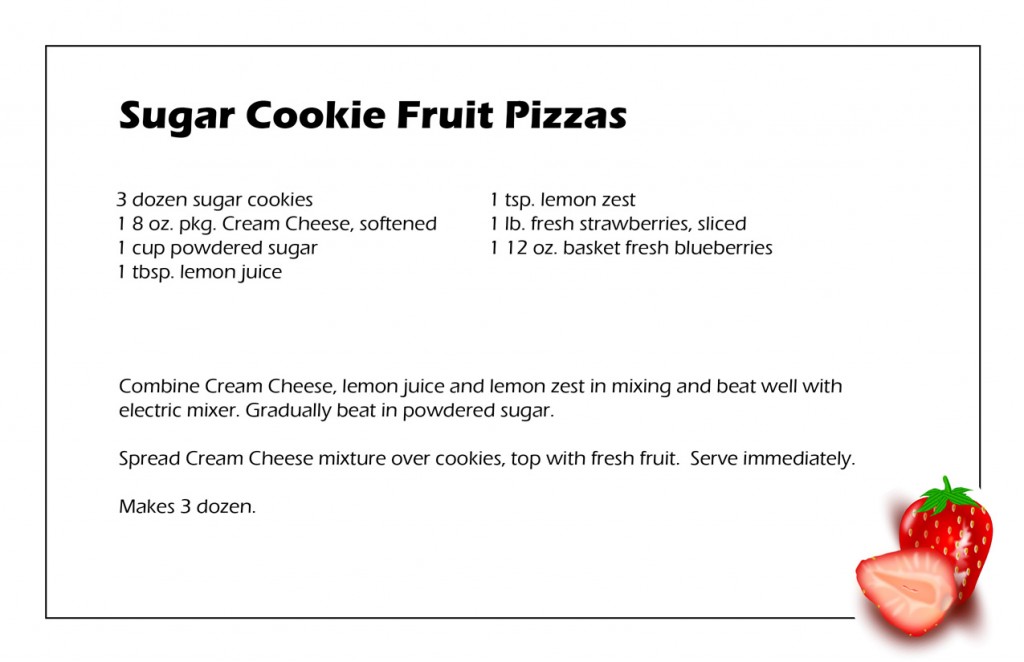 [wpdm_file id=10]