Building Your Business Network with LinkedIn
LinkedIn is one of the best and most effect ways to build a business network online today.  Many people do not use LinkedIn, however, because they don't understand how it works or what it is.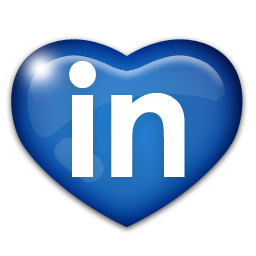 I frequently receive comments like "it's only for job hunters," "I don't want people selling me things" "I'm already on Facebook"
LinkedIn isn't any of these things.  LinkedIn can be very useful to make connections if you're in the job market, but it isn't a job search site.
You can gain new sales clients and find things to buy through LinkedIn connections but it isn't a sales site.
You can connect with friends on LinkedIn but it definitely isn't Facebook.  I've heard LinkedIn described as the Facebook of the business world, but that isn't completely accurate.  There are no games and, as a rule, none of the gossip and chit-chat that characterizes Facebook.
LinkedIn is one of the best tools I have found for building a business network and for making business connections.
While I am not an open networker and don't have thousands of LinkedIn connections, my network has grown over the last few months and I have gained a number of quality clients through LinkedIn, many more than I have gotten through Facebook, Twitter or even my blog—and I've perhaps received one unsolicited sales pitch.
Here are some simple tips for making the most out of LinkedIn.
Complete Your Profile
Put in your business profile, your work experience, your skills, what you'd like potential employers, employees, customers and business associates to know about why they want to connect with you.  Think of it as your "elevator speech" expanded.  Get creative (but be honest). I'm self-employed and have been for 20 years.  I got tired of filling out "owner" on  forms a long time ago, so since I'm the boss my job title is "creative genius."  Yes, you could just cut and paste your resume if you want—that's a start, but focus on making it readable and making yourself attractive.  Even if you're job hunting, you're allowed to be interesting and let your sparkling personality show through. You don't need to be quite as formal or terse as a traditional resume or CV.
When completing your profile, use your keywords, just like you would if you were creating a website or blog and wanted people to be able to find you through a web search. People can do profile searches on LinkedIn and having keywords that pertain to your industry and interests will help the right people to find you.
I just had an employer tell me they found their last three employees this way, including one who had desired but uncommon certification the employer had been seeking.
In your name field, put your name—and any professional designations. Don't get cute here: LinkedIn says it's for names, not advertising. No "LION", no job descriptions, no "hire me."
Get a profile picture.  Make it look professional. Save the vacation snapshots and you with a beer glass for Facebook; this is a PROFESSIONAL network, make yourself look like one.  That doesn't mean a formal suit-and-tie headshot, it just means you should be the only one in the picture, it should be close up enough to see who you are and it shouldn't be your company logo (that violates LinkedIn's TOS).  If you want to know more about business portraits, read this.
Find People You Know
As soon as you've completed the profile, use LinkedIn's mail search feature to find all the potential LinkedIn contacts you already have lurking in your inboxes. You can allow LinkedIn to search your email account (they don't send anything out or use that information in any other way that I have ever found) to show you who you already know on LinkedIn.  Send them all connection invitations.
Get Personal

Speaking of connection invitations, make it personal.  You can send someone an invitation automatically and LinkedIn will send a generic one-liner on your behalf.  Oh, joy.  There's just nothing like receiving a completely impersonal connection request in my inbox.  When I am connecting, I generally write a very brief personal note, including the person's name, in the invitation box.  If it's not someone I already know well, I will tell them how I know them and invite them to connect, something like "I saw your post on Mexican restaurants and I'd like you to become a part of my network."  Not fancy but better than the LinkedIn default.
When someone accepts my connection request or I am invited to connect, I send an introductory email.  There is no point in connecting if they're just going to be a name on your list.  I thank people for connecting with me (they could have said no) and let them know who I am, what I do and invite them to contact me if I can answer any questions they have in my field of expertise.  While I obviously don't work for free, I do believe in paying it forward and sharing information.  Many times I will connect with people who have a question about something I've actually answered in a blog post and it's a very simple matter to direct them there for answers. I also invite people to connect through Twitter and my Facebook pages, allowing them to learn more about who I am and what I do and to become a resource for them just as I hope they might become a resource for me.
You should have at least some connection to the people you're inviting.  LinkedIn discourages completely random and anonymous connections.  LinkedIn gives you 2500 invitations (seems like a lot, but it really isn't); if you use them all up, you just ask for more and they will give you 500 more at a time.
A large LinkedIn network is a good thing.  You never know who you will meet and who they might know who might be a good fit for you and your business.  While I focus on connecting with people who I would potentially do business with, I accept invitations from pretty much everyone, regardless of where they are.
Join A Group and Participate
Once you've invited everyone you know, start getting to know people.  LinkedIn's groups are one of its best features.  Find a group some groups that fit your interests and begin participating.  You can be in up to 50 groups, but remember to consider the time you have to spend.  Some groups are very active, some not so much.
Being relatively new to Colorado, I needed to make local connections, so I joined a few of the local networking groups. I also joined a couple of groups for social media, for photography and for writing and design.  Not only have I learned from the posts there, I've made my best connections, found new clients, found services I needed, found out where former Californians can find real Mexican food and gotten to know many of those people offline as well, which should be the point of any business networking experience.
One of the nice things about the groups is that you can receive daily or weekly summaries in your mailbox of group activity, or you can receive nothing at all (which seems counterproductive to me).  Getting a daily summary for the groups I use most and a weekly summary for the others saves me from having to surf all the groups I belong to every day.  I can skim the list for new conversations, topics and announcements that interest me and choose whether I need to visit the group that day. When commenting on a thread, you also have the option of choosing whether to get individual e-mail replies or not.  Some threads get hundreds, if not thousands of replies (usually networking threads) and others get few, if any.  If at any time, you want to stop the flow of replies, you can do it through the group settings.
______________________________________________________
Are you using LinkedIn? What have you found most helpful there? Are there additional questions you would like answered?  Please share your thoughts in the comment section below.
And if you found this helpful, please use the buttons below to tweet or share it with your network.
____________________________________________________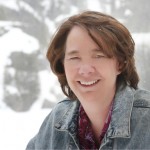 Marie Leslie is the chief Creative Genius at  Marie Leslie Media.  With 30 years experience as a professional writer, editor and photographer she has had work published in many regional and national magazines. Marie currently writes and teaches about business and social media, helping people to understand and make use of the ever-changing internet.  She offers social media training and set up, including blog set-up and optimization as well as blog writing & social media management services.