"To be interested in the changing seasons is a happier state of mind than to be hopelessly in love with spring." –George Santayana
I do love all the seasons.  I love to go out and explore in each season. The first soft green of spring, the vibrant hues of summer, the beautiful reds and golds of autumn and even the winter snow.
So, of course, when we had our first really good snow last week, it was definitely an occasion for my camera and I to go out and capture some of the beauty of the season.
I started at our beautiful park. Nature provided us with beautifully flocked Christmas trees, much prettier than anything you could find in a store.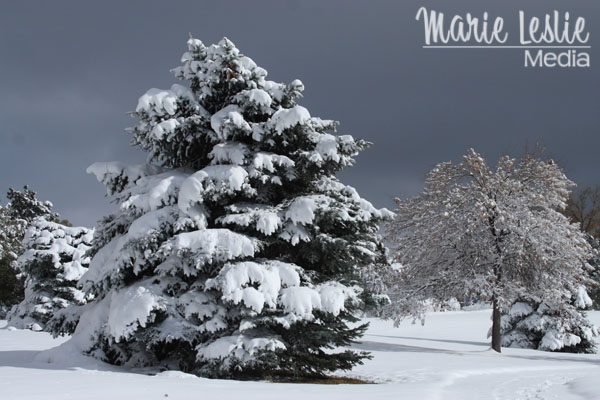 The maples hadn't quite lost all their leaves yet and so the red leaves contrast beautifully with the glittery white snow and the pale blue sky.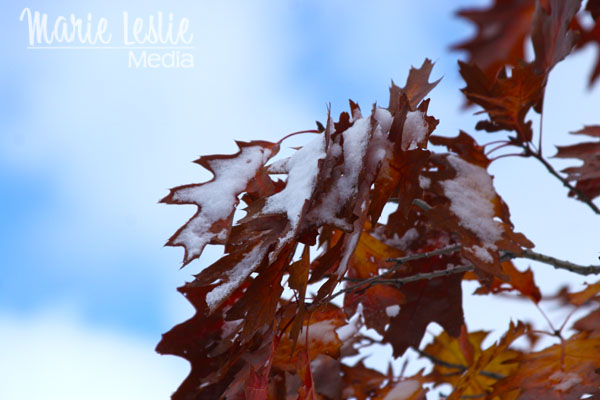 I love the snow on the big pines.  The texture and pattern of branch and snow is just so. . . . I am always searching for patterns and textures in my photography.  Mother Nature is a most excellent artist and she never disappoints when I remember to slow down and enjoy her handiwork.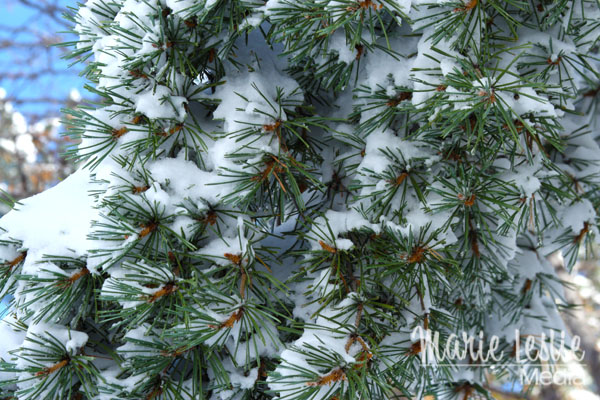 A little cluster of pine cones, still on the tree.  I made several different images of these, but this was my favorite of the series.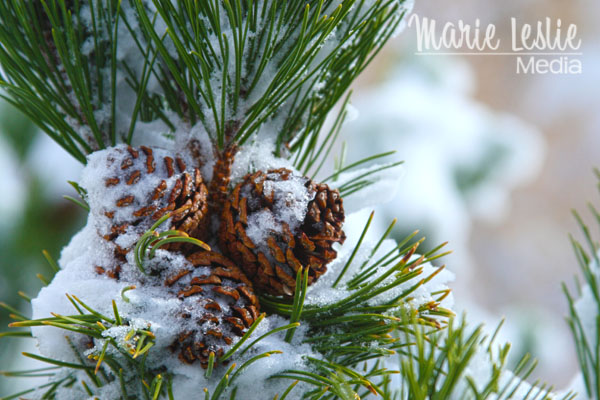 And what kind of snow day would it be without at least one angel?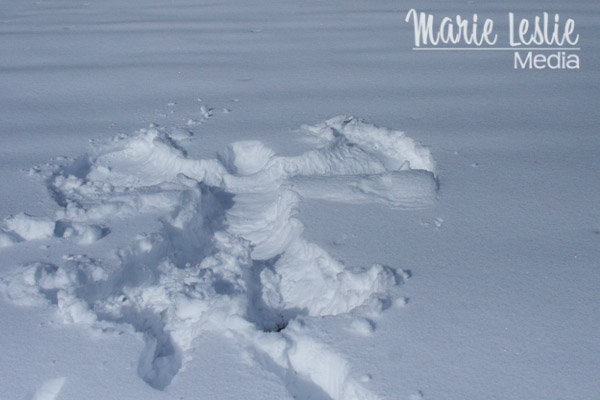 But the storm wasn't quite over and I caught this eerie shot on my walk back home.  It might be my favorite of the day.
Have you taken the time to observe the passing of the seasons? Have you taken a walk in your neighborhood lately and just enjoyed and appreciated the colors and textures and patterns of your life?
If not, you should do that. Today.
________________________________
If you enjoyed this post, please use the buttons below to share.