12 Days Of Christmas with Six Sisters' Stuff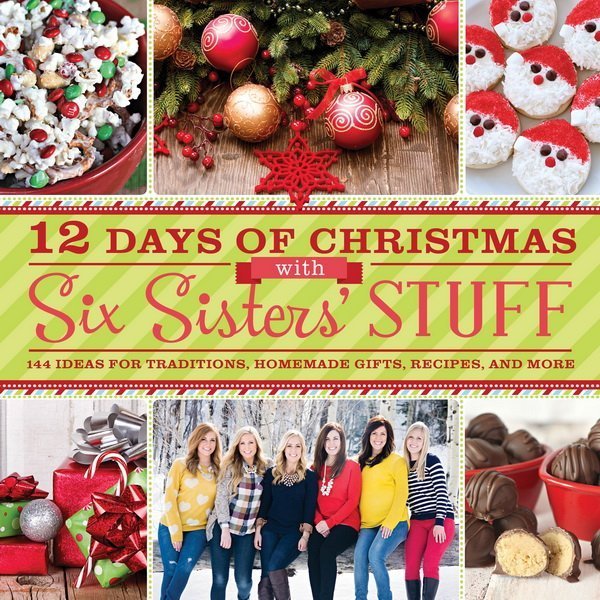 There's snow on the mountains this morning and a chill in the air. It must be time to start thinking about Christmas.
Yes, I know it's not Halloween yet. I'm not suggesting we break out the Christmas lights, but at our house October means it's time to start the planning.
And this year, we have an awesome new help for all kinds of Christmas fun. 12 Days of Christmas with Six Sisters' Stuff has 144 ideas for traditions, homemade gifts, recipes, and more.
Now, admittedly I am craft-impaired and I just am not good at anything that requires glue guns, little paintbrushes or hand-eye coordination, but I can cook like nobody's business. And I have teenage daughters who enjoy the occasional craft project.
12 Days Of Christmas with Six Sisters' Stuff Review
So, the 12 Days of Christmas with Six Sisters' Stuff has something for everyone in our family. My girls are planning a few homemade Christmas gifts. I think they're already planning on the Cinnamon Stick Candles (even I can do this one!) and the Peppermint Candy wreath seems oh, so appropriate for our house of Christmas candy makers.
In addition to creative—and entirely do-able, even for craft-impaired me—projects there are fun ideas for get-togethers and family parties, tips for keeping your sanity amidst all the holiday craziness.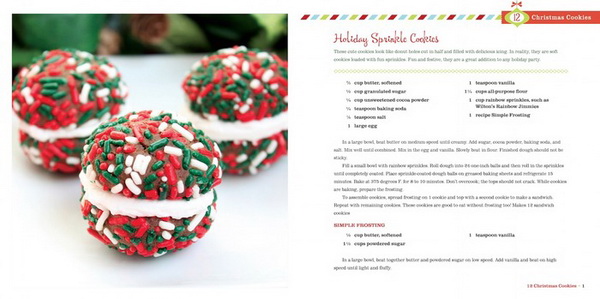 While my kids are busy planning Christmas parties and decorations, I am plotting out menus and baking days. This just might be the year I add Almond English Toffee and Almond Joy Bars (I'm getting hungry already) to my Christmas candy making.
And I love to have desserts that are not only delicious but different for our Christmas gatherings, so the Mini Turtle Cheesecakes are definitely on my list. But this isn't just a dessert cookbook. I'm already eyeing a couple of Christmas morning brunch recipes, and dozen dinner recipes as well.
Speaking of dozens, this book has twelve sections with twelve ideas in each, a fun nod to their 12 Days of Christmas theme.
If you're looking for a jump start for your holiday planning, 12 Days of Christmas with Six Sisters' Stuff is the perfect starting point. There's something here for everyone in the family.
About the Authors
If you're not familiar with the food, family and fun that is The Six Sisters, Camille, Kristen, Elyse, Stephanie, Lauren, and Kendra, started a blog in 2011 to keep in touch after growing up and leaving home to start their own families (yes, they really are sisters) and now they are one of the top women's blogs with millions of visitors each month.
Buy the Book
This post contains affiliate links, which means I may earn some money if you click on one and make a purchase. It will not cost you any extra, and I will be grateful for your support. Read the full disclosure here.
You can Buy the 12 Days of Christmas with Six Sisters' Stuff at Amazon.com