Read "Wizard for Hire: Magic Required," the Exciting Final Episode of this Trilogy Now-#Review
Wizard for Hire: Magic Required Summary
The final answer to the existence of magic.

Ozzy and his friend Sigi are in more danger than ever before. After being injected with the mind controlling serum, Ozzy is learning to control the minds of people. But he is still being hunted by Ray, the power-mad villain who will stop at nothing to find and possess the formula. And on top of that, Rin still claims he's a wizard. However, he and Clark are missing, leaving Ozzy to wonder once again if magic really does exist.

When it becomes apparent that the minds and free will of all mankind are in danger of being controlled by whoever controls the serum, Ozzy and Sigi join forces with strange new friends that claim magic-like abilities. When Rin finally returns, Ozzy will discover once and for all what happened to his parents, what really happens at those popular fantasy conventions, and if magic truly exists.
Wizard for Hire: Magic Required Review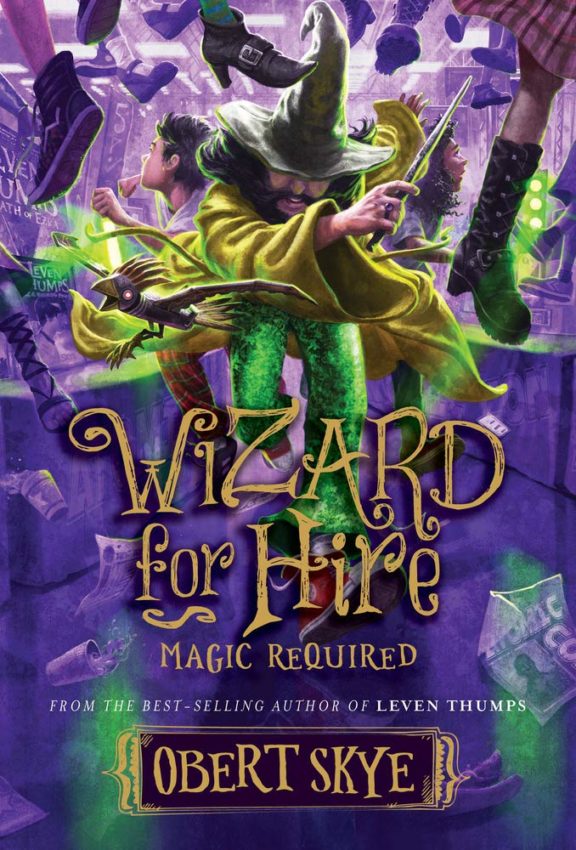 The third and final installment of Wizard for Hire by Obert Skye is every bit as entertaining and attention-grabbing as the first two volumes. By the way, you can my reviews for Wizard for Hire book 1 here, and Wizard for Hire: Apprentice Needed (Book 2) here. Magic Required opens with Patti and Sigi discussing whether or not Sigi's father, Rin, is actually a wizard, and of course, not coming to an agreement. We are quickly drawn in again to a crazy web of intrigue and adventure, and the pace doesn't slow down until the book's conclusion.
In Magic Required, we learn new and interesting (is that really the right word?) things about both our heroes and our villains. By the end of the book many questions are answered. And after a thrilling and unusual climax, the story does come to a satisfying conclusion (and that's all I'll say on that because I don't like spoilers).
If you've read Wizard for Hire and Apprentice Needed, Magic Required is a must read. You've got to find out how it all ends, right? If you haven't read the first two, order all three and start now, because these are not only fun for middle-grade readers, these are great family read-aloud stories. Obert Skye is skilled at painting word pictures and drawing you in to the adventure. This author has one crazy imagination. The Wizard for Hire series is fun reading for the whole family.
About the Author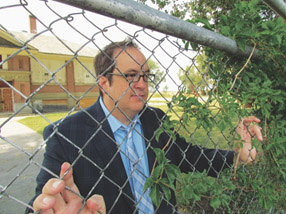 Obert Skye is not who you think he is—unless you think he's a best-selling author of over thirty books. Also, if you think he's not great at whistling, or that he's discovered cures, or that he once broke his collarbone while walking, then he's exactly who you think he is, and you're psychic. Among the books and series he's written are Leven Thumps, The Pillagy, The Creature from My Closet, Geeked Out, and Mutant Bunny Island. Among the cures he's discovered are the cure for boredom, a cure for ignorance, and a half-decent recipe for the curing of a ham. Obert is also a presenter and champion of both words and paper. If you have time on your hands you might look in on some of the other things he's done at obertskye.com. If you're out of time, then take comfort in the fact that you spent your last few moments reading something worthwhile.
---
Buy the Book
This post contains affiliate links, which means I may earn some money if you click on one and make a purchase. It will not cost you any extra, and I will be grateful for your support. Read the full disclosure here.
Wizard for Hire: Magic Required by Obert Skye is available in Hardcover and Kindle at Amazon.com.
It is also available in hardcover and eBook from DeseretBook.com.