Wizard for Hire: Apprentice Needed — #Review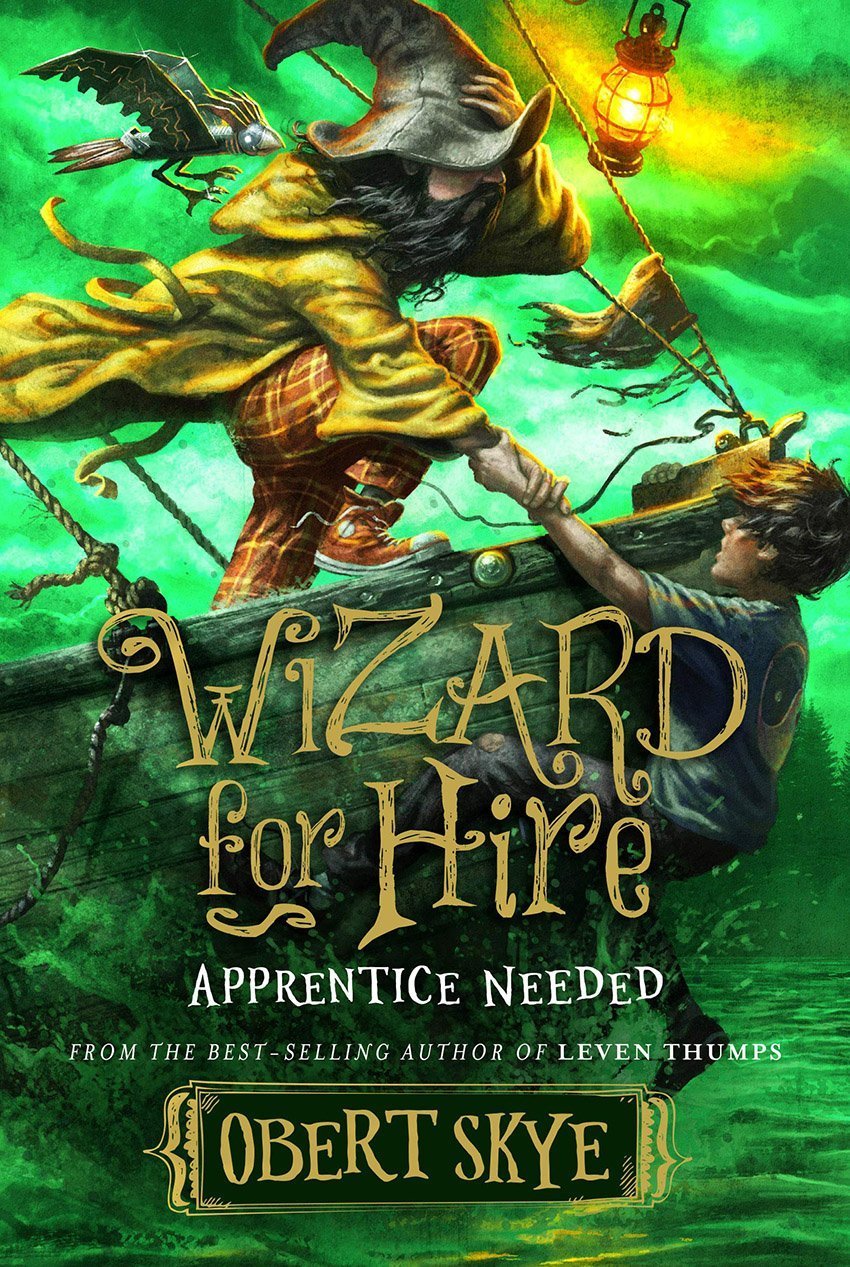 Wizard for Hire: Apprentice Needed Summary
Ozzy Toffy's adventure, which began in Wizard for Hire, continues when one dark and windy night, he gets out of bed, jumps out his window, and walks straight into the ocean.
More than ever, Ozzy could really use the services of Rin, the wizard he hired to help find his parents—but Rin is missing, despite Ozzy's continual attempts to contact him. And Clark, the mechanical bird his father left him, is as peculiar and vain as ever.
When a mysterious package arrives, Ozzy and his good friend Sigi are sure that the plane ticket and thumb drive they find inside are from Rin. Trying to get Clark through security at the airport proves complicated—as most things are with Clark. But when they arrive in New York, they discover there's even more adventure in store for them.
Will Rin return and save the day? Will Ozzy figure out why he keeps walking into the ocean? Can Sigi find a way to trust her delinquent father? Will someone please appreciate Clark the way he'd like to be appreciated? For once? Wizard for Hire: Apprentice Needed is a story filled with humor and excitement that shows us the magic in everyday things.
Wizard for Hire: Apprentice Needed Review
Wizard for Hire: Apprentice Needed is the second in a highly entertaining series from author Obert Skye. As Apprentice Needed opens, Ozzy and Sigi are off on another adventure following the receipt of a flash drive and plane ticket to New York. With Sigi's mother out of town and Rin the Wizard still absent, Sigi decides to purchase a plane ticket and go with Ozzy to New York.  They thought their trip would lead them to Rin, but instead it is the beginning of another wild adventure for our hero.
As in Book 1 (and I HIGHLY recommend you read it before you start on this one—you can find my review of Wizard for Hire and a purchase link here), Apprentice Needed is a roller coaster of a story, filled with plot twists, story turns and a wild ride that spans the continent.
And just when you think you're finally going to get the answers and solve the mystery of Ozzy and his parents, along with some other crazy plot twists, we come to the end of the story. And we have to wait for the incredibly creative mind of Obert Skye to provide us with Volume 3.
The Wizard for Hire series has, so far, been one of my favorite contemporary series for middle-grade readers.  As a young reader, I most enjoyed the stories that I could not figure out before I got to the end, the ones where I couldn't guess the plot and what would happen next. Wizard for Hire: Apprentice Needed has that quality in spades. As with the previous volume, this book is sure to hold and engage the reader's attention.
It would make a great family read-aloud and I can only imagine what a fun movie this would be (Hello, Hollywood, are you listening?). I highly recommend both volumes for your family library.
Wizard for Hire: Apprentice Needed by Obert Skye  is available from Amazon.com in Hardcover, Kindle, and MP3 CD here. It is also available through Deseret Book in Hardcover and eBook.