What The Other Three Don't Know #BookReview
Book Synopsis
Will I still be loved if I show people who I really am?
Four high school seniors. Four secrets about to be told.
If Indie had it her way, she would never choose to river raft with three other high school seniors, mostly strangers to each other, from her journalism class.
A loner, a jock, an outsider, an Instagram influencer. At first they can't see anything that they have in common. As the trip unfolds, the unpredictable river forces them to rely on each other. Social masks start to fall as, one-by-one, each teen reveals a deep secret the other three don't know.
One is harboring immense grief and unwilling to forgive after the death of a loved one. One is dealing with a new disability and an uncertain future. One is fearful of the repercussions of coming out. One is hiding behind a carefully curated "perfect" image on Instagram.
Before they get to the end of Hells Canyon, they'll know the truth about each other and, more importantly, learn something new about themselves.
What the Other Three Don't Know is a poignant and gripping YA novel about the unlikely friends who accept you for who you really are and the power of self-acceptance.
Book Review
What the Other Three Don't Know is a page turner. It begins a little slowly and somewhat cryptically, as we are introduced to our protagonist, Indie (short for Indiana), and then her traveling companions, three high-school classmates, and their river guide, Nick.
The four students appear to be about as different as can be, until we get to know them. Having spent a lot of time with teens over the years—and having once been one—Spencer Hyde does a masterful job of exploring the challenges and worries of the teen years, especially that pivotal time that is the end of high school. The story really focuses on the difficulties of being and becoming that I remember well from my own adolescent journey.
Once the teens began their river journey, I was quickly drawn in, and then had to read through to the end before I could put the book down. I particularly loved the book's final sentence. It spoke to me and became something to ponder on.
This is a great book for teens of all ages, and even for young adults. Not only does it have a great storyline and well-developed characters, but it also has plenty of adventure to keep you engaged in the story.
Author Bio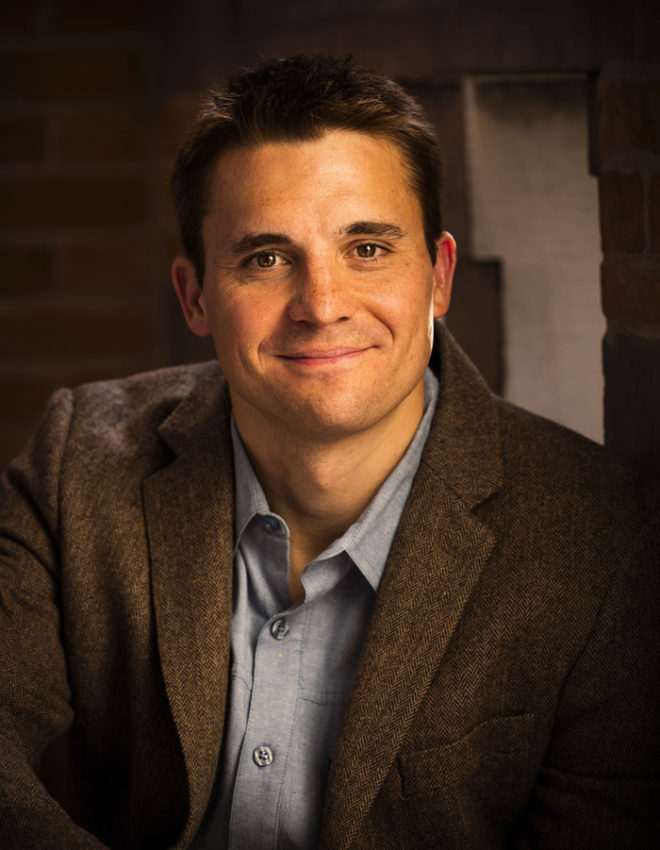 Spencer Hyde spent three years during high school at Johns Hopkins for severe OCD. He is the author of the YA novel Waiting for Fitz. Spencer worked at a therapeutic boarding school before earning his MFA and his PhD, specializing in fiction, short humor pieces, and essays. Spencer and his wife are the parents of four children.
---
Buy the Book
This post contains affiliate links, which means I may earn some money if you click on one and make a purchase. It will not cost you any extra, and I will be grateful for your support. Read the full disclosure here.
Available from Amazon in Hardcover and Kindle
Available at DeseretBook.com in Hardcover and eBook