True Miracles with Genealogy
Genealogy–or Family History–is by all accounts one of the fastest growing and most popular hobbies in the world today. In ever-increasing numbers, people are searching for their roots, trying to learn more about who they are and who came before them.
For those dedicated devotees of this pursuit, there are as many stories of the search and of discoveries as there are of the ancestors they've found.
As much as I love genealogy, it's not been something I've been able to devote a lot of time to over the past few years. In between raising four kids, starting and running businesses and serving in my church and my community, I just haven't had the time to spend with my ancestors that I had in my pre-kid days. But life is changing and I'm beginning to be in a place in my life where I can once again dig into the history trunk in my basement and resume the pursuit of my "people."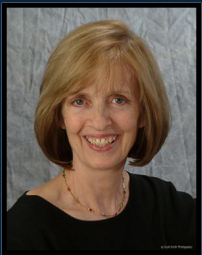 A recent book I read by Anne Bradshaw called True Miracles with Genealogy, Volume Two, has definitely helped to fuel my desire to get back to work.  I am the person in my family who has been entrusted with the family records. You can read more about that in this post about being the Memory Keeper. As a writer, I've always been interested in stories about people, and when those people happen to be my family, well, it's just that much more interesting. So when Anne offered me a copy of her book, I jumped at the chance to see how other people have been inspired with genealogy.
For those of you who have been bitten by the bug, you've all heard a story or two–and hopefully even have some of your own–about those miracles that happen when you begin to seek out your kindred dead. I have a few, but this article isn't about me; it's about the contributors to Anne's book. It's an easy read and one you won't want to put down once you start. Anne's book includes everything from being inspired to look in places the searchers would never have thought of to reunions with family members thought long lost, all because those ancestors wanted to be found.
One of the things I really liked is that these stories of miracles in research weren't just about finding names and dates and places, but they also include stories of learning about the lives of these people. One of my favorites was the story of the Swain family, and how learning more about her grandmother, a famous ballerina, led to learning more about other "forgotten" family members and being able to reunite them through research and temple work.
If your "spirit of Elijah" seems to be waning a bit, or even if it's not, these inspiring stories of family members found will inspire you to keep up the search and reconnect with your own past.  I highly recommend True Miracles with Genealogy for anyone who wants to be uplifted and inspired in the search for their family history.
Buy the Book
This post contains affiliate links, which means I may earn some money if you click on one and make a purchase. It will not cost you any extra, and I will be grateful for your support. Read the full disclosure here.
You can purchase True MIracles with Genealogy–Volume 2 on Amazon here. 
And by the way, if you like Volume 2, there is a Volume 1 to go with that, full of more great genealogy stories. 
 You can find True Miracles with Genealogy–Volume 1 on Amazon here.