See Your True Potential with "Squint" #Review
Squint Summary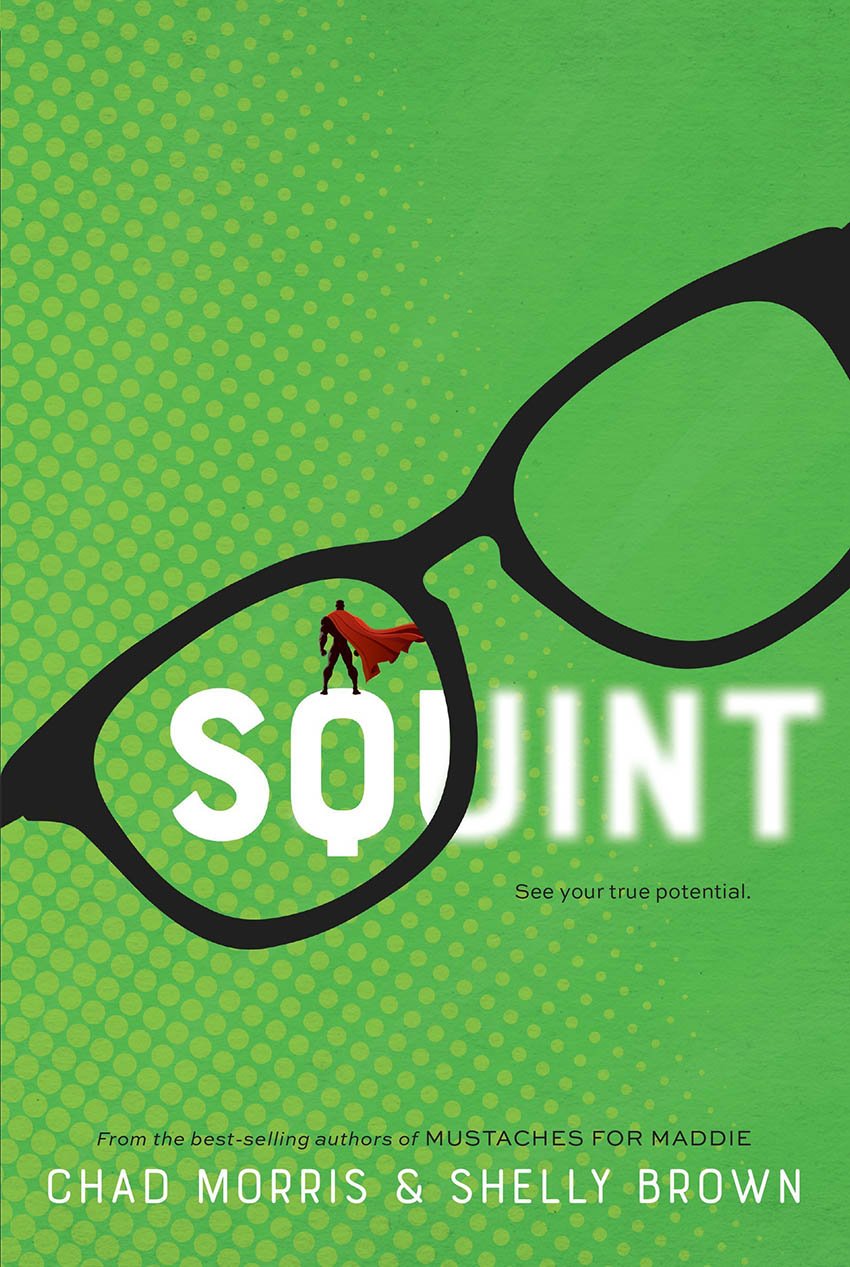 Flint loves to draw. In fact, he's furiously trying to finish his comic book so he can be the youngest winner of the Find a Comic Star contest. He's also rushing to finish because he has keratoconus, an eye disease that could eventually make him blind.   His superhero character is called Squint after the nickname his classmates derisively give him for his poor vision.
At school, Flint meets McKell. She's new girl and doesn't seem to have trouble making friends. She does have a problem with how some of her new friends treat this boy they call "Squint." He seems nice and really talented. He also seems like the kind of person who wouldn't laugh at you. That's important, because McKell has hidden talents of her own but is worried about what will happen if she shares them.
Squint, by Chad Morris and Shelly Brown, is the inspiring story of two new friends dealing with their own challenges, who learn to trust each other, believe in themselves, and begin to truly see what matters most.
Squint Review
Once again, Chad Morris and Shelly Brown have teamed up to write another middle-grades novel that is not only entertaining, but also uplifting, inspiring and relevant. Middle school is awful. My children's pediatrician once told me she thought the sixth grade ought to be banned. I'm not sure I disagree, but that's a subject for another blog post.
Those middle school years are hard, and when there are other hard things happening in life too, life can feel overwhelming. Chad and Shelly capture this early-adolescent turmoil well. I can picture Flint in my mind (a sign of good descriptive writing for me), that geeky and awkward boy. We all knew a Flint back in middle school. Some of us were Flint.
The authors keep us hooked on Flint's journey through pain and challenge, and growth, and bring us to a satisfying ending that isn't necessarily all neatly tied up with a pretty ribbon. Kind of like real life when you're in those middle grades.
This would be a great book for a read-aloud with your older elementary school kids and your middle schoolers. It has some great discussion starters, so whether you read it with your children, or they read on their own, I recommend parents read Squint too.
Buy the Book
This post contains affiliate links, which means I may earn some money if you click on one and make a purchase. It will not cost you any extra, and I will be grateful for your support. Read the full disclosure here.
Squint, by Chad Morris and Shelly Brown, is available through Amazon.com.
Squint, by Chad Morris and Shelly Brown, is available through Deseret Book.