Photoshop Actions: The Good, The Bad & The Just Plain Wrong
I am a Photoshop junkie. I've been using Photoshop at least since 2.0. That is roughly 20 years, for those of you interested in that kind of trivia.
I've photoshopped more than my share of pictures during that time and I've learned a little bit about when it's good and when it's bad–sometimes the hard way.
One of my favorite Photoshop features is Actions.  Actions can be an amazing time saver. They allow you to quickly apply a consistent effect to different images. Judging by the number of action sets floating around the internet, they are clearly the favorite of a lot of people. But not all actions are created equal. And an action can be overdone and taken to extremes.
Today I thought I would share with you a few examples of actions that work and a few examples of actions gone wrong.
First up: Pioneer Woman makes a couple of free sets of Photoshop actions. In them are a couple I really love.
The first image here is SOOC, which stands for "Straight Out of the Camera."  It's just as I photographed it with no adjustments at all.
The second image was edited using the "Fresh and Colorful" action from Pioneer Woman.  The second image is what this scene actually looked like when I photographed it. Sometimes the camera is fooled by  the lighting and digital images tend to be a little more "flat" anyway. They often need a slight boost in the levels to increase the contrast.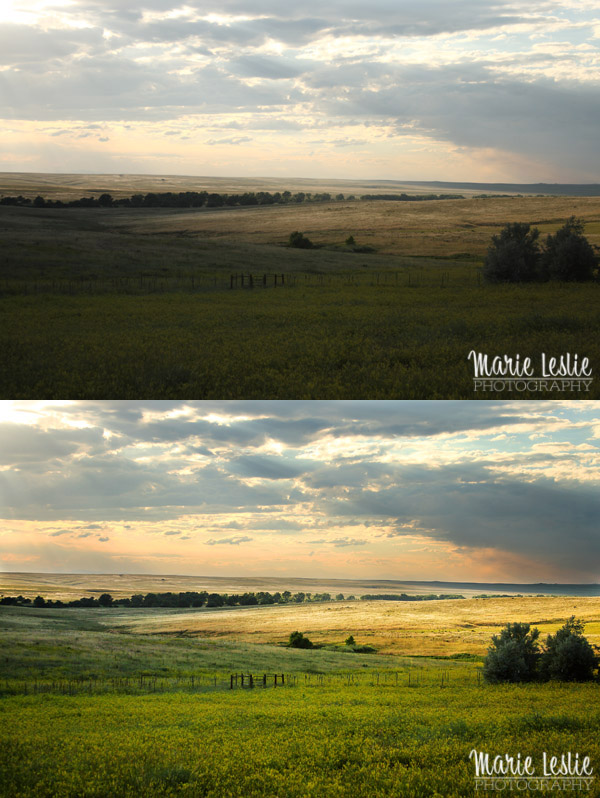 Now that you've gotten the idea that this is an example of a good Action, let's move on.
The latest version of Photoshop has an HDR Action in it.  It's actually found under the Adjustments menu, but in my opinion it behaves just like an Action, so we call it an Action.  This isn't the best way to do HDR, but for those of us who haven't gotten around to buying Photomatix yet, it fills the gap. If you really want to learn HDR, head over to Stuck in Customs by Trey Ratcliff. Prepare to be amazed. He is absolutely the best at it and his work is stunning.
This should be pretty self-explanatory. HDR should enhance an image, not consume it.  By the way, did I forget to mention that if you want to see any of the images in this post larger, just click on them. You'll need to use the Back button on your browser to return to the article but you can see them bigger, which might help you to really see the different effects.
The HDR'd image is good.  The bottom one that is overdone, well, that's just wrong.  Ick.  Don't do it.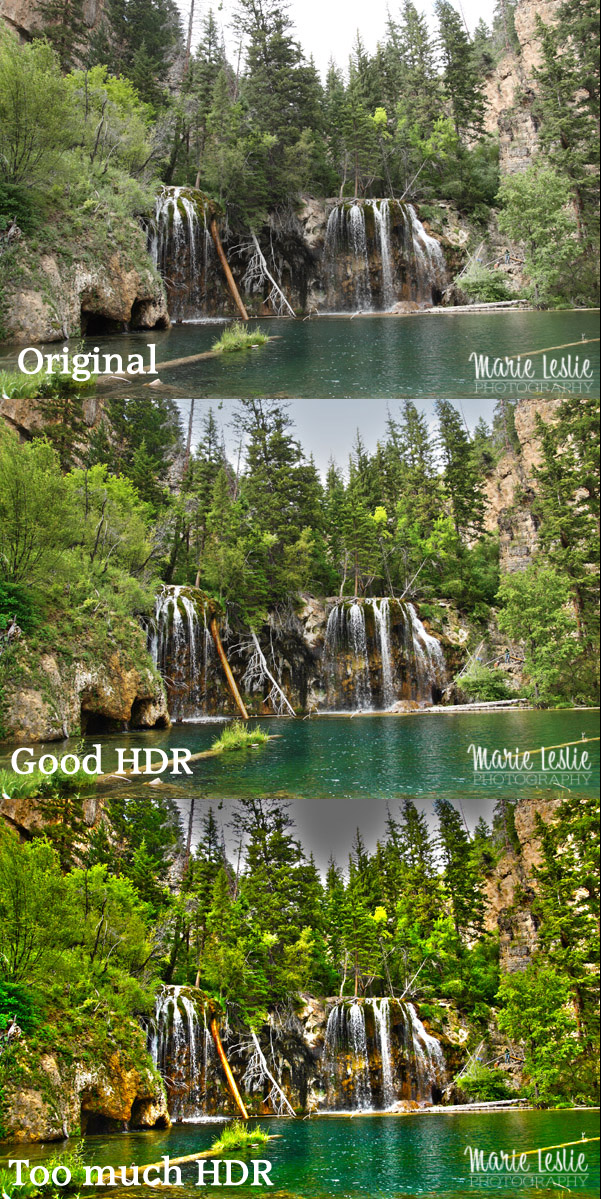 One of the really nifty things about Actions is that you can make your own.  I've created one that adjusts the Levels in an image and gets rid of the "haze" in an image. I think it's definitely an improvement, don't you?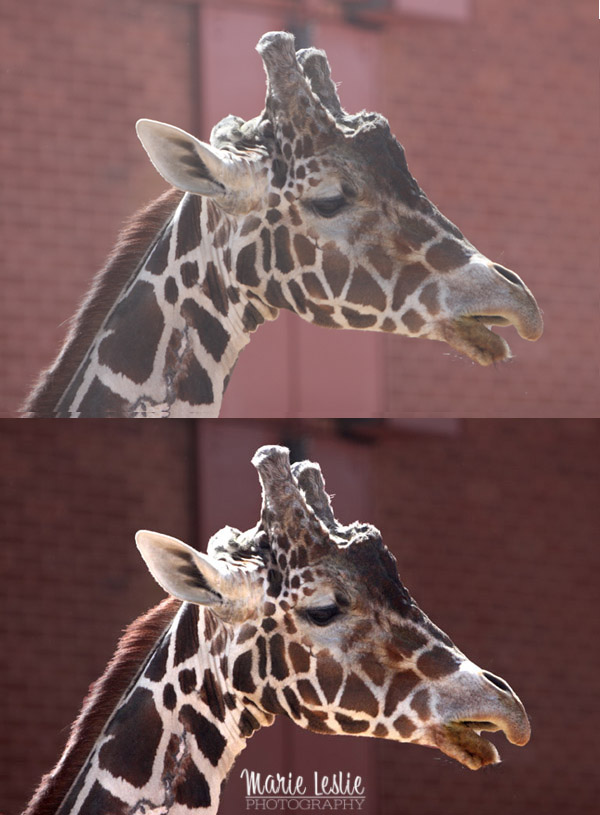 And, finally, let's talk people.  Lots of portrait photographers are into actions these days.  They like to "clean up", unwrinkle and enhance their portrait subjects.  Most of what I've seen in portrait actions these days falls into the bad or "just plain wrong" Action category these days.  If you're going to use an action on a portrait, you should have a reason for it.  "I paid a lot for these actions" is not a good reason.  It should actually enhance the portrait and make the subject look better or it should enhance the story that the portrait tells. Ideally, it should do both.
Here is a portrait of yours truly.  It's not particularly recent, but since I don't believe in torturing portraits of my clients you get me.  I suspect it was from a light test because I don't look like I was planning to be photographed here–but that's beside the point.  Let's talk about the good and bad of retouching actions.
This image was retouched using Portraiture (technically a plug-in, but much like an Action–in fact, I have written Actions that use Portraiture on my favorite settings.) The image on the left is SOOC–wrinkles, stray hairs and all.  The middle image is standard retouching for my portraits: removal of stray hairs, softening of facial lines, smoothing of skin tones (have I mentioned how much I love Portraiture?), and an action that brightens the eye. When I use the eye brightener, I dial it back a bit and never use it at full strength.  You can see why when you look at the third image.  Too much skin smoothing destroys the skin texture and it starts looking plastic.  Too much eye brightening makes me look just a bit odd. If you want to see another example of skin smoothing and eye brightening gone wrong, click here.
By the way, there's nothing wrong with the eye brightener Action; my eyes really are two different colors.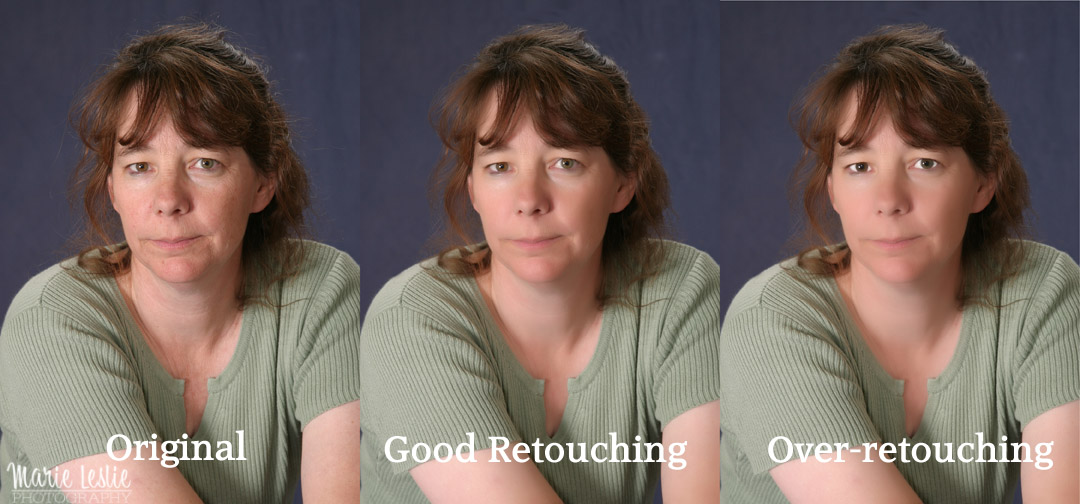 And just because I can't stand the thought of leaving you with a final visual of over-retouching, here are a couple more examples of how Actions should be used.
This is the Alamo and was given a little pop with an Action that I created. Unfortunately, in transferring everything to a new computer, I accidentally deleted it and now I have to try and remember exactly what I did.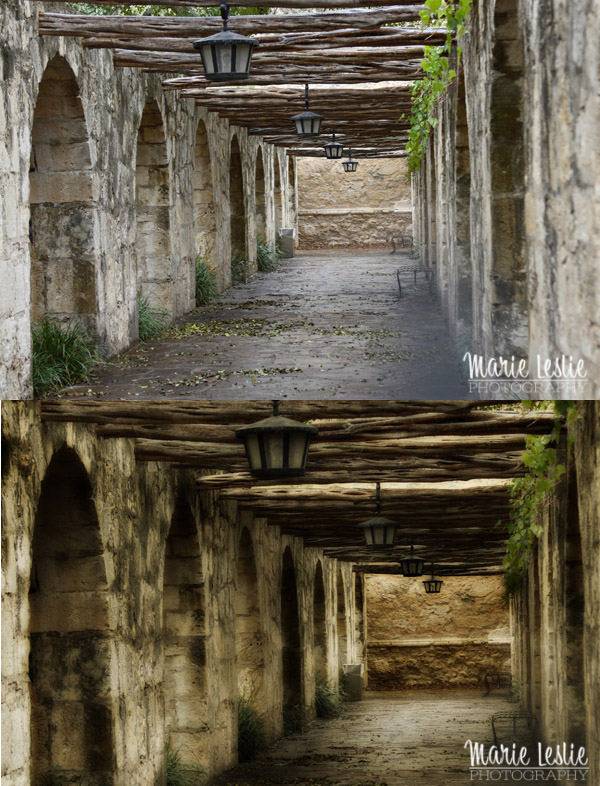 This final set of images is from Rocky Mountain National Park and another example of Pioneer Woman's "Fresh and Colorful." I think it is my favorite action for landscape images, though I don't use it all that often.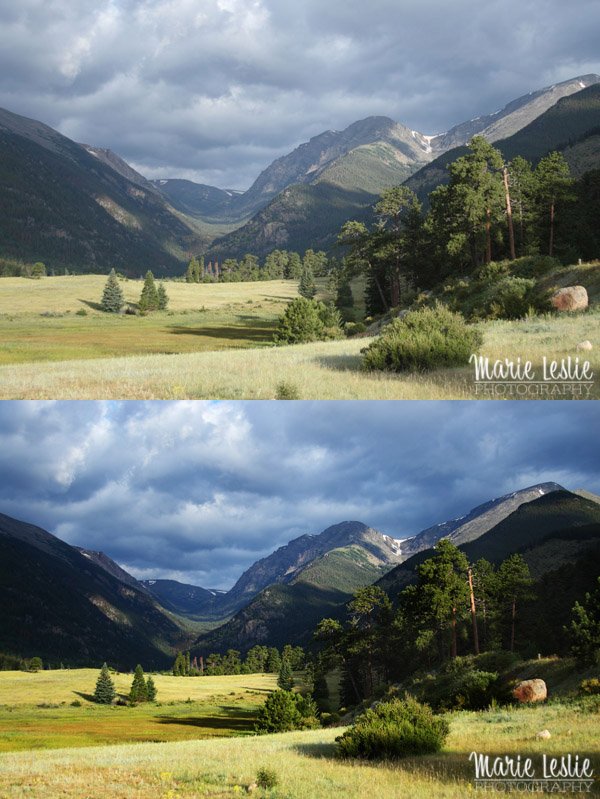 Do you use Actions to enhance your photography?  How do you feel about Actions and do you have any favorites?  Please share your answers–and your Photoshop questions in the comment section below.  You are also welcome to post your Photoshop questions on my Facebook page.
And if you found this point interesting or helpful, please use the buttons below to tweet or share it with your network.